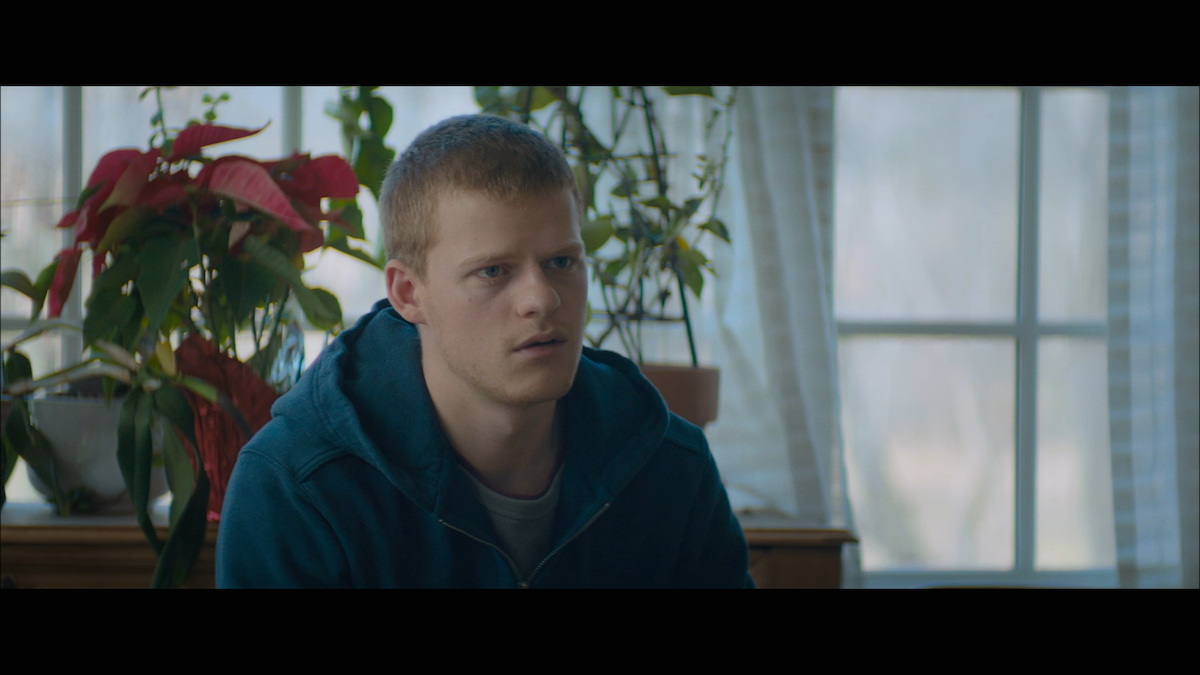 BEN IS BACK Blu-ray Review
The Movie

The Video

The Audio

The Supplements
On Christmas Eve, Holly Burns is coming home with her kids from church and there is someone in a hoodie in her driveway. It turns out that it is her son Ben and he has come home from rehab to spend the holiday with his family.  Ben went to get clean from an addiction to heroin and opiates. He tells his mom that his sponsor thinks the time home would be good for him. His mom is very happy to see him but Ben's sister and stepfather aren't on board. Holly tells Ben that he can stay and for the next 24 hours, he isn't to leave her sight.
BEN IS BACK is written and directed by Peter Hedges. He has directed a few good films like DAN IN REAL LIFE and THE ODD LIFE OF TIMOTHY GREEN. He is Lucas Hedges' father and the is the second time that the two have worked together. In this, the filmmakers bring some very real situations to light that affects families across the nation. Also, typically friends and tight groups end up using together so getting involved with them again can be a bad idea. Lucas Hedges does a convincing job at someone who is apologetic about the mistakes he has made. The dynamic with his mother is interesting because she wants to know everything that is going on and he can't bear to expose her to it. As for Julia Roberts, she plays the loving mother who will do anything for her son but she still keeps things realistic in her thinking. Her emotions about her family and the people that his addiction has affected in his hometown feel raw as well as strong.
Cast
Julia Roberts – Holly Burns-Beeby, Ben and Ivy's mother
Lucas Hedges – Ben Burns-Beeby, Holly's son
Kathryn Newton – Ivy Burns-Beeby, Ben's sister
Courtney B. Vance – Neal Beeby, Ben and Ivy's stepfather, and Holly's husband
Michael Esper – Clayton, a local drug pusher
Rachel Bay Jones – Beth, the mother of Ben's ex-girlfriend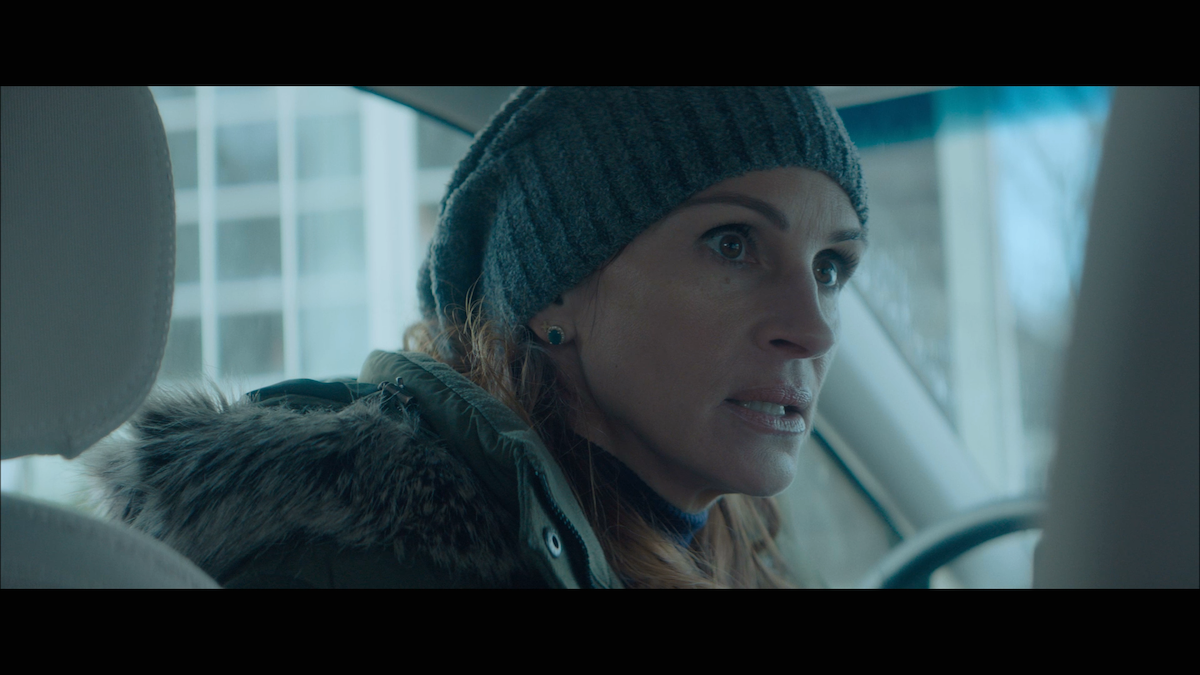 VIDEO QUALITY:
The video is a 1080p AVC presentation that has a clean picture that comes from digital capturing a film.  The film has 2 tones: warm during indoor scenes and very cool during the outdoor scenes. It makes the settings indoors feel tighter and in one scene, just uncomfortable.  The blue tone when outdoors lends to the cold temperatures of the area. The details are strong and show every facial line, misplaced hair, and imperfection. There is a junkie in one scene who looks realistic enough to make the scene off-putting.  There are no colors that pop aside from one character's hair who is at the NA meeting. The colors aren't dull but they have a natural warmth were it is needed. Some of the darkest shadows aren't deep black but create some nice contrasting onscreen.
AUDIO QUALITY:
The audio is a DTS-HD Master Audio 5.1 mix is somewhat relaxed.  There aren't any big effects aside from some aggressive driving.  Some of the best in the mix is during the church scene with the echoing voices of the choir and the music layered with it.  The organ music has some beautiful tones. The heaviest LFEs are in the church scene as well but then the bass only sporadically shows up in the rest of the movie. The film is dialogue-centric with the center channel getting the most use. The ambient sounds are there but just enough and not very strong.
SUPPLEMENTS & PACKAGING
-Audio Commentary: with Director Peter Hedges?
-BEN IS BACK Image Gallery
?-Trailers
Disc Details
Two-disc set w/ 1 Blu-ray and 1 DVD
Digital copy
Running Time
103 mins
Edition Ratings
Rated R
Region Coding
Region A
Video Resolution
1080p AVC MPEG-4
Aspect ratio: 2.39:1
Audio Mixes
English DTS-HD Master Audio 5.1
Subtitles
English SDH
Spanish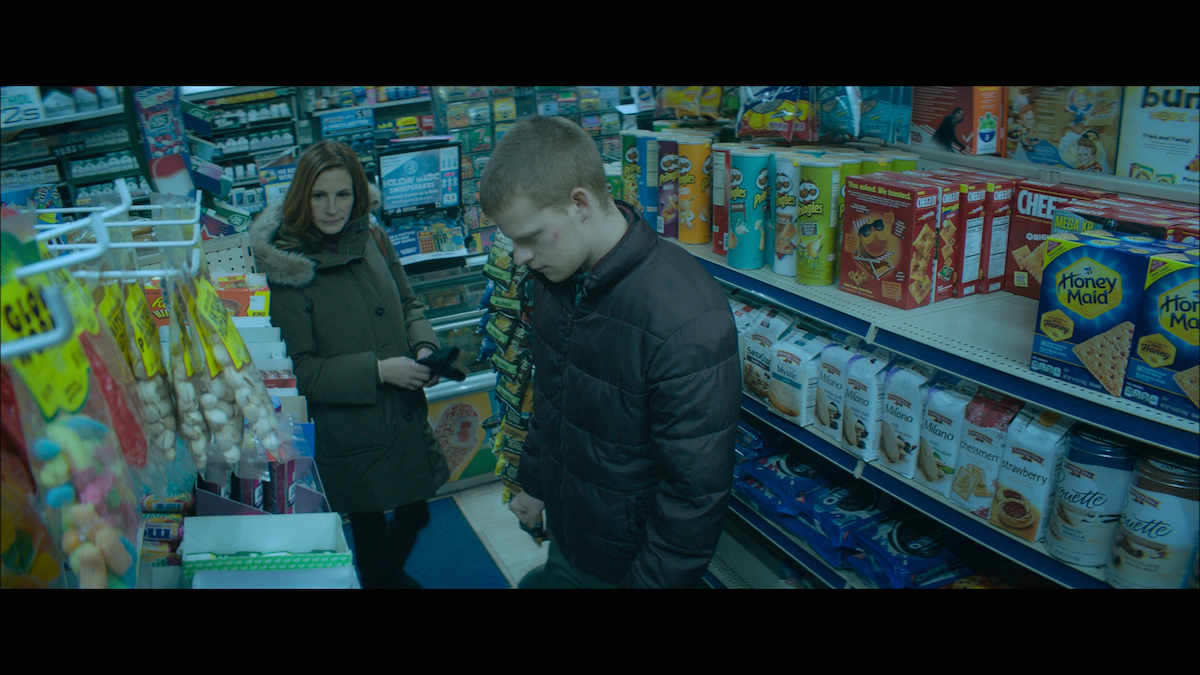 THE BOTTOM LINE:
BEN IS BACK came out around the same time as BEAUTIFUL BOY but the difference is that it looks at the other side of addiction and it makes the film very different. The acting is heartfelt and believable with a film was passed over at the Academy Awards. The Blu-ray video is done well but the audio is just kind of there. There is not much in the way of extras and I would have really liked to have seen more. Overall, I can highly recommend checking out this film.