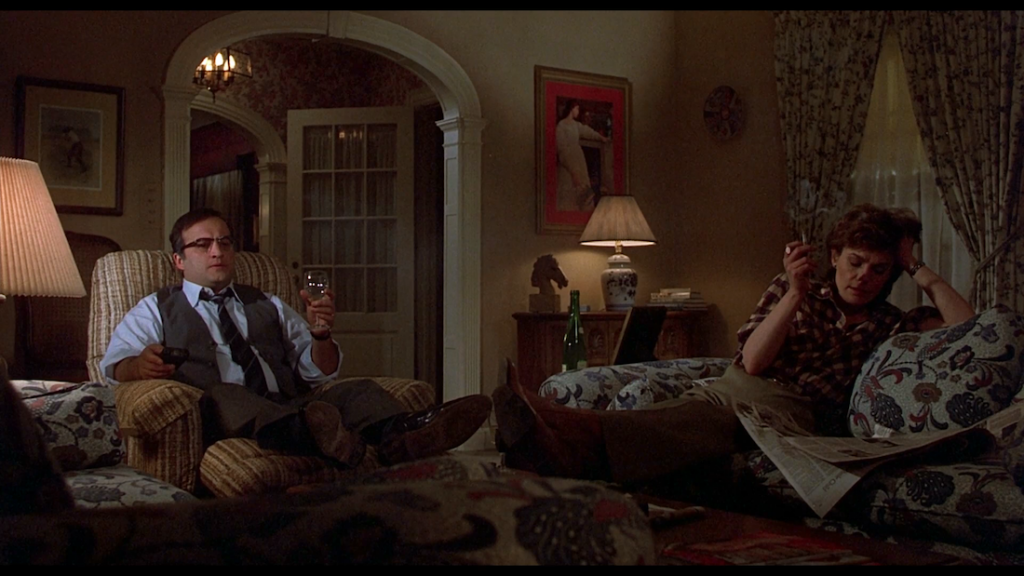 Earl is a boring guy who lives in the suburbs with his wife and teen daughter. Things are kind of how he likes it but when the new neighbors move in next door, his life gets a little out of whack. Vic and Ramona have very little inhibitions and manners so to Earl, they are a little too much for him. As he's getting to know them, he can tell that there is plenty off with them.
NEIGHBORS is a comedy movie directed by John G. Avildsen. He has directed plenty of great films such as ROCKY and THE KARATE KID. This is a dark comedy and it marks John Belushi's last film as he passed on about 2 1/2 months after the release. It has Akroyd and Belushi together again after the success of THE BLUES BROTHERS but for anyone looking for the same feel as that movie, move along. This is way different and more like one of the offbeat skits from SNL.
Cast
John Belushi – Earl Keese
Dan Aykroyd – Vic Zeck
Cathy Moriarty – Ramona
Kathryn Walker – Enid Keese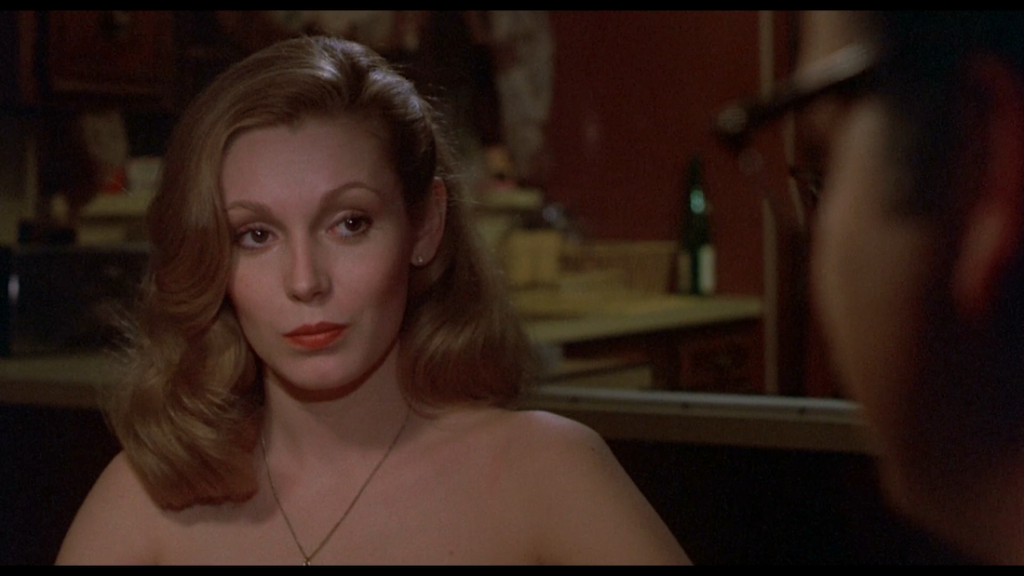 VIDEO QUALITY:
The video is a 1080p AVC presentation that does have a look like some of the b-lister releases that you might see from some other studios. There is a grain on it that gives it an aged look and can be seen on the lines of the images. Details aren't consistent with the low-lit scenes and shadows being a little murky. I will say that the details that are good are solid such as patterns. The coloring is decent with things like Cathy Moriarty's dress being a bright and Akroyd being super blonde. The blacks in the shadows have some crushing in parts as well.
AUDIO QUALITY:
The audio is a Dolby Digital 2.0 mix that with everything happening up front. It is a dialogue head mix but the score and effects that are layered into this cartoonish comedy. There is some music but nothing overall that is in a big way. It works for the type of movie and doesn't really take anything away.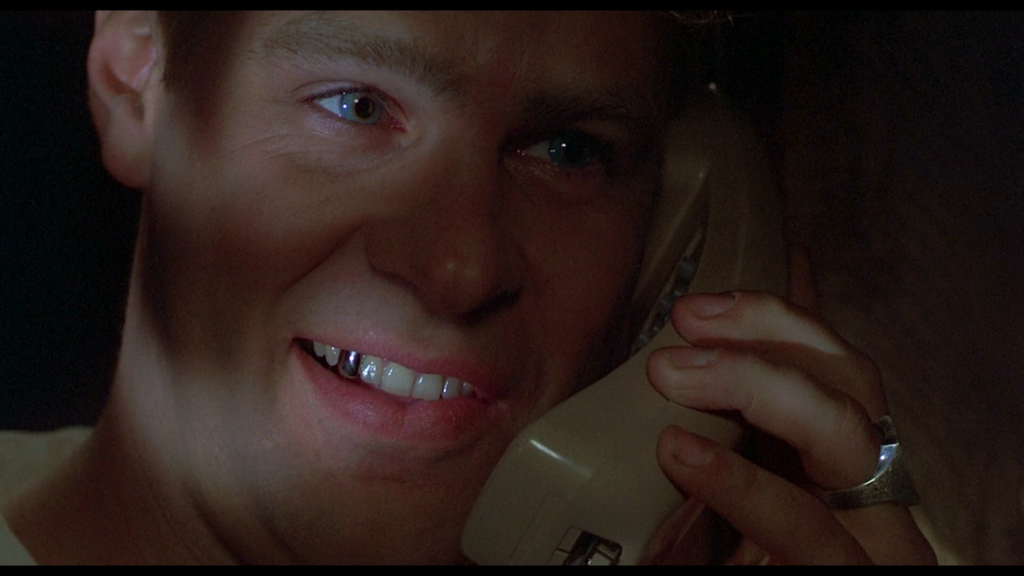 SUPPLEMENTS & PACKAGING
There are no extras.
Disc Details
1 Blu-ray Disc
Running Time
95 mins
Edition Ratings
Rated R
Region Coding
Region A
Video Resolution
1080p AVC MPEG-4
Aspect ratio: 1.85:1
Audio Mixes
English Dolby Digital 2.0
Subtitles
None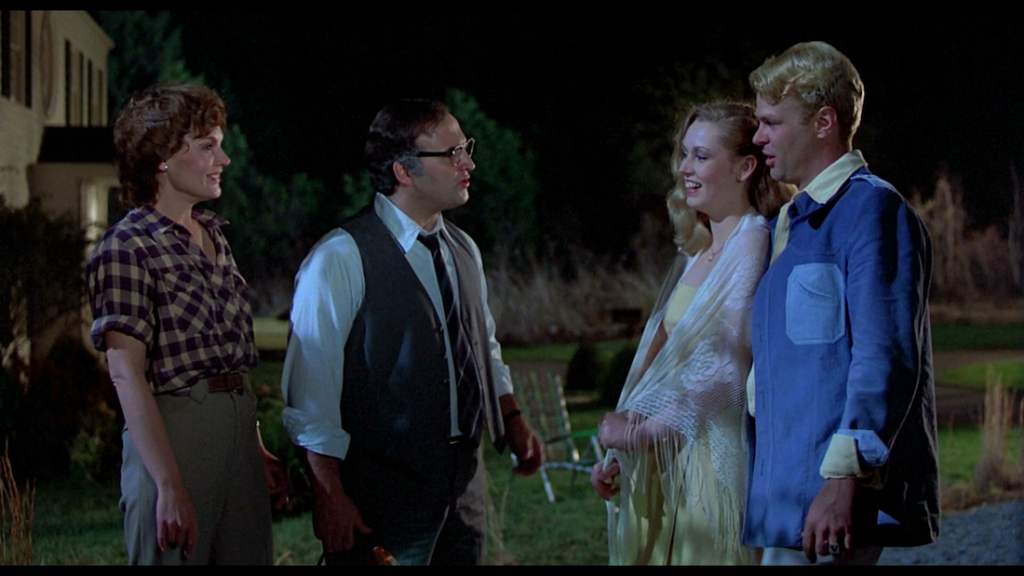 THE BOTTOM LINE:
NEIGHBORS is a weirdly dark comedy that takes some time for the audience to get a handle on what's happening but in a good way. The characters are cast well to have 4 very different people with very different personalities. The audio and video are about par for the type of movie. There are no extras included. I say that if you are a fan of the movie or collect the VHS slipcovers from Mill Creek, pick it up and give this a try.