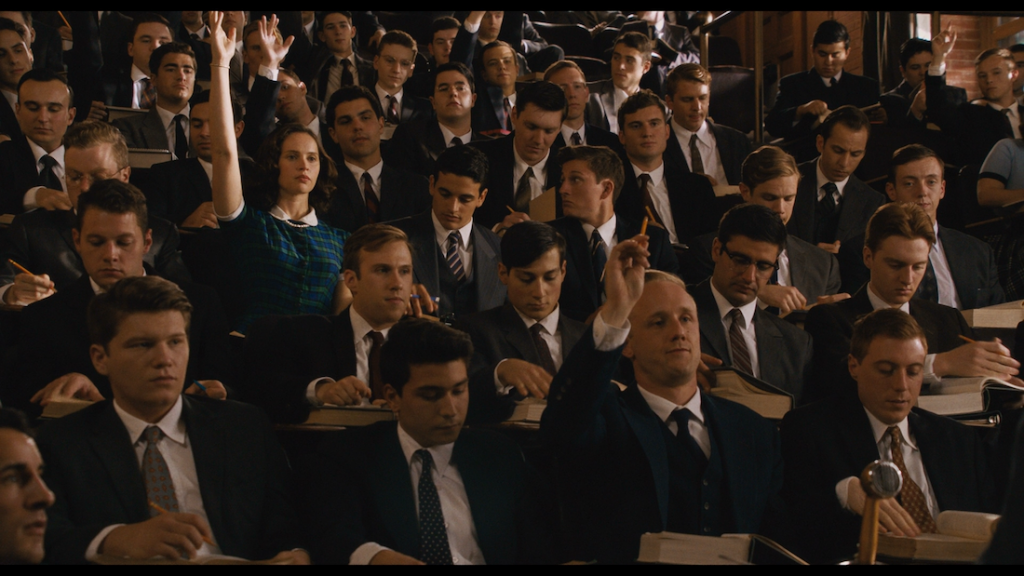 Ruth Bader Ginsburg met her husband as a freshman while he was a sophomore at the same school. He is diagnosed with cancer and to help him, she attends both his cases and her own classes so he doesn't fall behind. All this is happening while their first born is still baby so that has its own difficulties. Because fall this, she has to petition Harvard Law to let her finish her degree but she ends up going to Columbia Law instead. She is in the top of her class but still can't find a job because she is a woman but ends up with a job as a professor at Rutgers Law School teaching Sex Discrimination and the Law.
ON THE BASIS OF SEX is directed by Mimi Leder. She has an extensive background in TV with movies and series on her résumé. This movie is about her life before being appointed to the US Supreme Court and the subject matter is interesting. She had a lot of struggles because of the time period and being a woman. Now, I don't know what Ginsberg's personal is like but I can say that Felicity Jones does a great job playing the character. She seems to have the ability to play the woman and I know it has to be difficult to play someone who is still alive. I just know that she has the range and fans of her will agree. I will also say that I do like seeing Armie Hammer as her husband because I feel like he has had some issues with roles after THE LONE RANGER. He doe an excellent job playing opposite Jones.
Cast
Felicity Jones – Ruth Bader Ginsburg
Armie Hammer – Martin D. Ginsburg
Justin Theroux – Mel Wulf
Kathy Bates – Dorothy Kenyon
Sam Waterston – Erwin Griswold
Cailee Spaeny – Jane C. Ginsburg
Callum Shoniker – James Steven Ginsburg
Jack Reynor – James H. Bozarth
Stephen Root – Professor Brown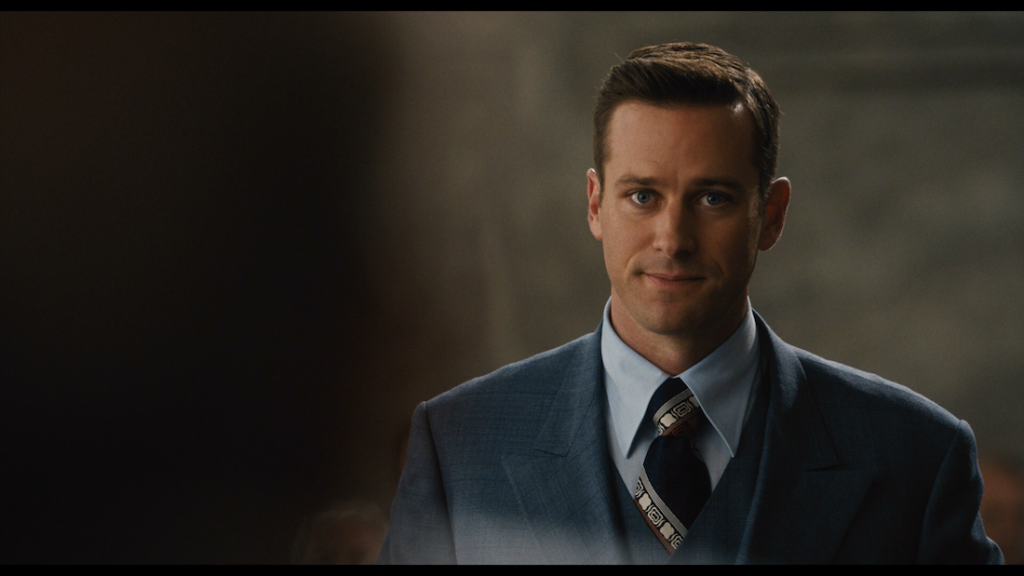 VIDEO QUALITY:
The video is a 1080p AVC presentation. The transfer is sharp and has a slight tone that makes it look older. Otherwise, the digitally captured film might look "too clean". The images have a lot of details in fabrics, facial lines, and other things in the shots. Pores, wrinkles, and even hair can be clearly seen. The wooden furniture and room decor are clean right down to the grain. Contrasting and shadows look properly dark and look fantastic in the darker classrooms as well as conveying the tone for a particular scene. The coloring is bold in a lot of places with the filmmakers making a point to have Ginsberg stand out.
AUDIO QUALITY:
The audio is a lossless DTS-HD Master Audio 5.1 mix that works for the movie. Because of all the classrooms and courtrooms, there is plenty of echoes along with sound reverberations. There is also a lot of great ambient sound in the busy workplaces and moments at school. The score has a strong presence and sounds wonderful. Of course with a movie like this, there is plenty of dialogue and it is prioritized well with the rest of the elements in the soundtrack.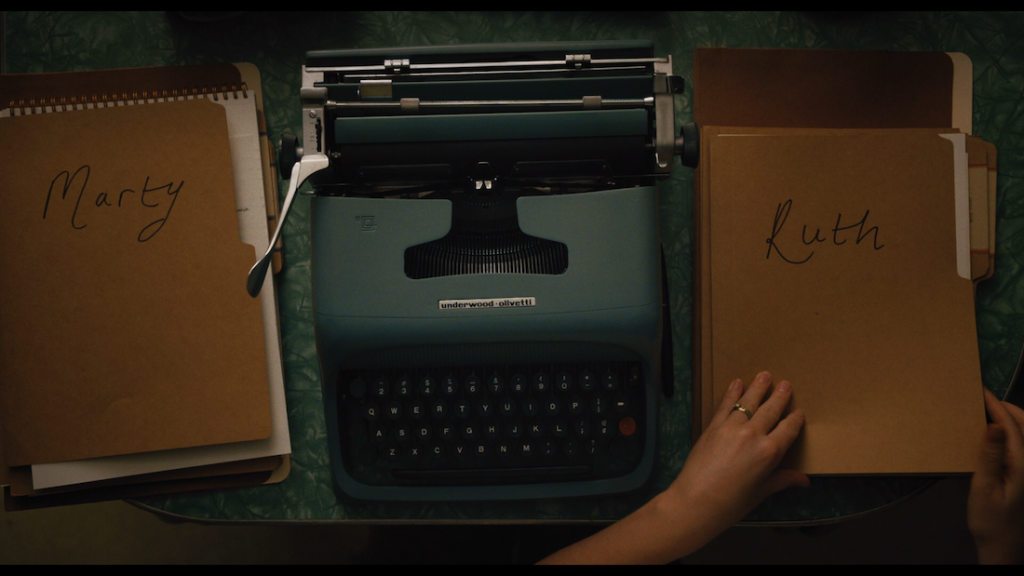 SUPPLEMENTS & PACKAGING
-A Supreme Team: Making ON THE BASIS OF SEX:
This is with the various people involved in bringing this to the screen.
-Legacy of Justice:
This is with the cast and crew discussing Ginsburg.
-Martin and Ruth: A Loving Partnership:
This looks at Ginsburg and her husband's relationship.
Disc Details
1 Blu-ray Disc
Digital copy
Running Time
120 mins
Edition Ratings
Rated PG-13
Region Coding
Region Free
Video Resolution
1080p AVC MPEG-4
Aspect ratio: 1.85:1
Audio Mixes
English DTS-HD Master Audio 5.1
Spanish DTS 5.1
French (Canada) DTS 5.1
Subtitles
English SDH
French
Spanish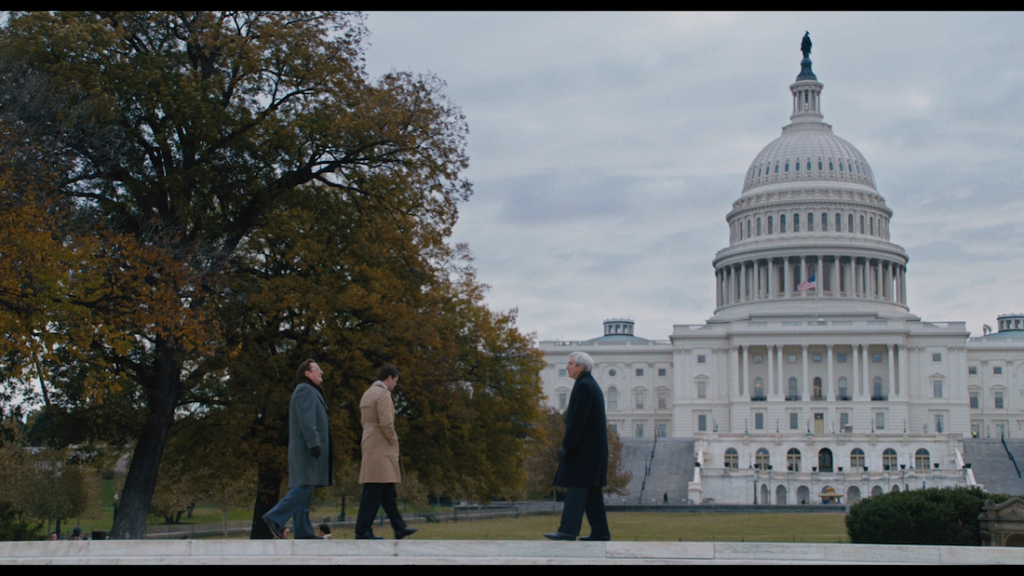 THE BOTTOM LINE:
ON THE BASIS OF SEX is a great, inside look at the history of someone in such an important role to help shape the law. The acting and writing are top notch with Mimi Leder at the helm. The video is well done and the audio works for the movie. The supplements are good but there could've been a little more to them. If you've seen it, I can recommend picking it up. If you're interested, I can easily recommend checking it out.