A sneak peek from Star Wars Celebration of the upcoming Galaxy's Edge at Disney Parks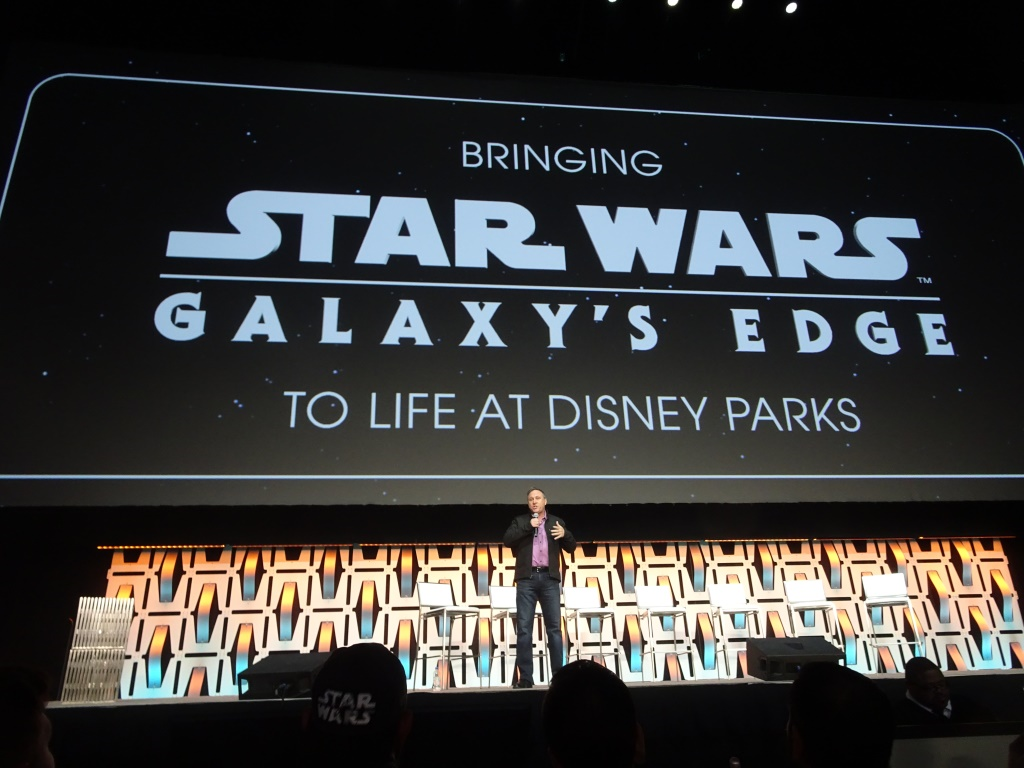 A lot of excitement has built around the upcoming opening of Disney's newest Star Wars Themed Park – Galaxy's Edge. At Star Wars Celebration fans got a sneak peak of what they can expect once the park opens in a few months. From rides, experiences, and products the park will be a fully immersive experience with little to no expense spared from the most minor of details to the newest rides and attractions, even the music which is in fact composed by John Williams, is themed for the new park.

With both a panel on Saturday on the Celebration Stage and a booth space on show floor information started to come out around the details of the new park. From the panel hosted by Josh Gad and including executives from both Lucasfilm and Walt Disney from Chris Beatty, Doug Chiang, Asa Kalama, Margaret Kerrison, Matt Martin, and Scott Trowbridge we learned many new details of Galaxy's edge first and foremost of which is that it is set on a new planet Batuu at the Black Spire Outpost.

Two rides were announced; first Millennium Falcon: Smugglers Run, a simulator ride that lets guests pilot the Falcon and depending how well you do return with the Hull unscathed or damaged, and second Star Wars: Rise of the Resistance, a ride where the Resistance battles the First Order with a possible run-in with Kylo Ren and described as one of the most technologically advanced rides ever created. Along with the rides there are a myriad of other things fans can experience including Dok-Ondar's Den of Antiquities where all manner of antiques can be found lying around shelves including jewelry, ancient tools, kyber crystals, statues, and even lightsabers from famous Jedi and Sith. Speaking of lightsabers my absolute favorite announcement was that of Savi's Workshop Handbuilt Lightsabers where fans will be able to build their own custom lightsaber (more on that below). For droid fans there is also a Droid Depot where you will be able to assemble your very own custom BB or R-Series unit. When you are ready to relax and grab a bite to eat there will be themed restaurants where yes you can have blue milk or even specially packaged Coca-Cola products.

Finally as you interact throughout the weekend an app will also help shape your experience based on interactions giving you a more unique experience as your stay progresses. One of which that seemed really cool was an interactive game of sorts with other attendees where there are scanning stations with the goal of either the Rebels or the Empire trying to take full control of Black Spire Outpost which will reset itself once either side takes control.
The last really neat thing that was announced at the panel was that fans at Star Wars Celebration were given an opportunity when visiting the Disney booth on the show floor to record a 30 second message of what Star Wars means to them. All of these recording were then captured in a holocron which will then be played back in the park.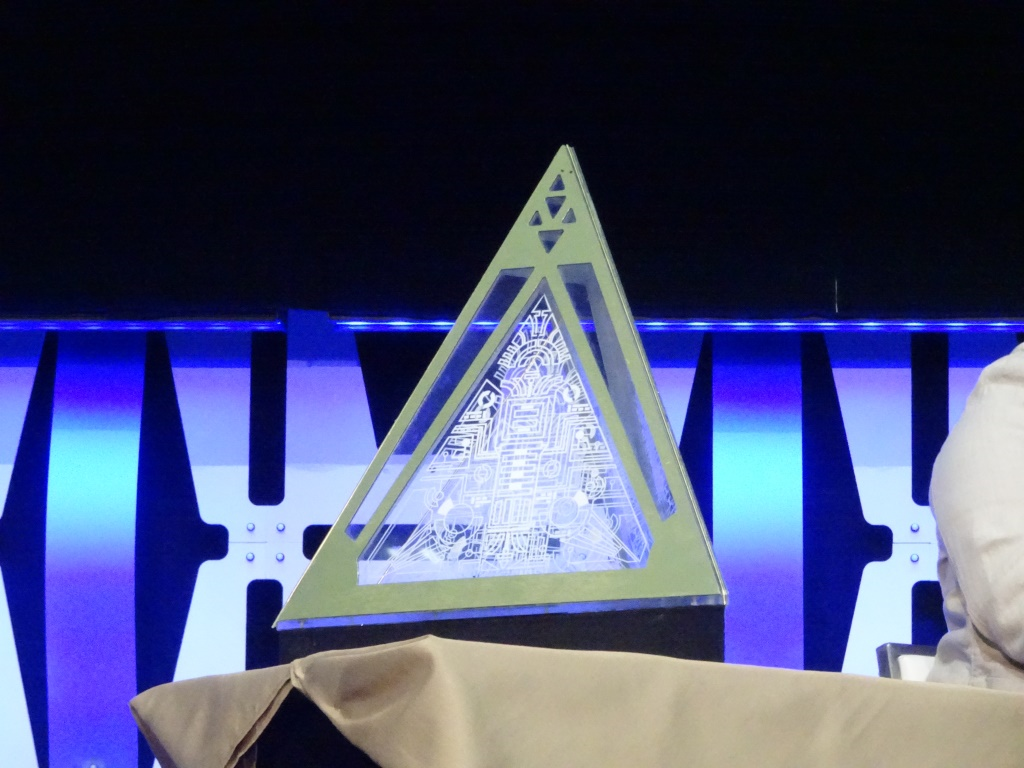 So transitioning to the Disney booth there were a few photo opportunities throughout the space as well as the aforementioned recording booths. But the big draw to the booth was the merchandise corner which showed off some of the products you can buy throughout the park. As an aside in the Hasbro panel they even went into how the product packaging was done so as to not have logos and branding on the outside of packaging to keep the feel of the park immersive.
But I am going to focus on two things Jedi and Sith Holocrons and Savi's Workshop Handbuilt Lightsabers.

The Holocrons are interactive and when you place different kyber crystals into them impart wisdom from famous Jedi. However should you put a kyber crystal into a Sith Holocron you may be implying you are looking to go down a dark path and hear some insights from the emperor, whereas should you put a Sith crystal into a Jedi holocron maybe you are looking for a path to the light side of the force.
Savi's Workshop, for me, however is where all the magic happens. This is where you can build your very own custom lightsaber. Fans first choose between four different themes, Peace and Justice, Power and Control, Elemental Nature, and Protection and Defense based around different tenants in Star Wars Mythology. Once you choose a theme there are five distinct parts to the lightsaber where you can choose from a selection of pieces thus creating your own unique lightsaber. Also when you go this route you are given a blade and a choice of kyber crystal color. That said the crystals are swappable and can buy other color crystals to change the color of the blade. Accessories you can add also include a belt clip, travel pouch, and display stand. No pricing were revealed on the lightsabers but they let us handle them in the Disney booth and these are solid metal pieces so expect this to be a hefty purchase when all is said and done. Star Wars: Galaxy's Edge opens on May 31, 2019 at Disneyland and August 29, 2019 at Disney's Hollywood Studios.