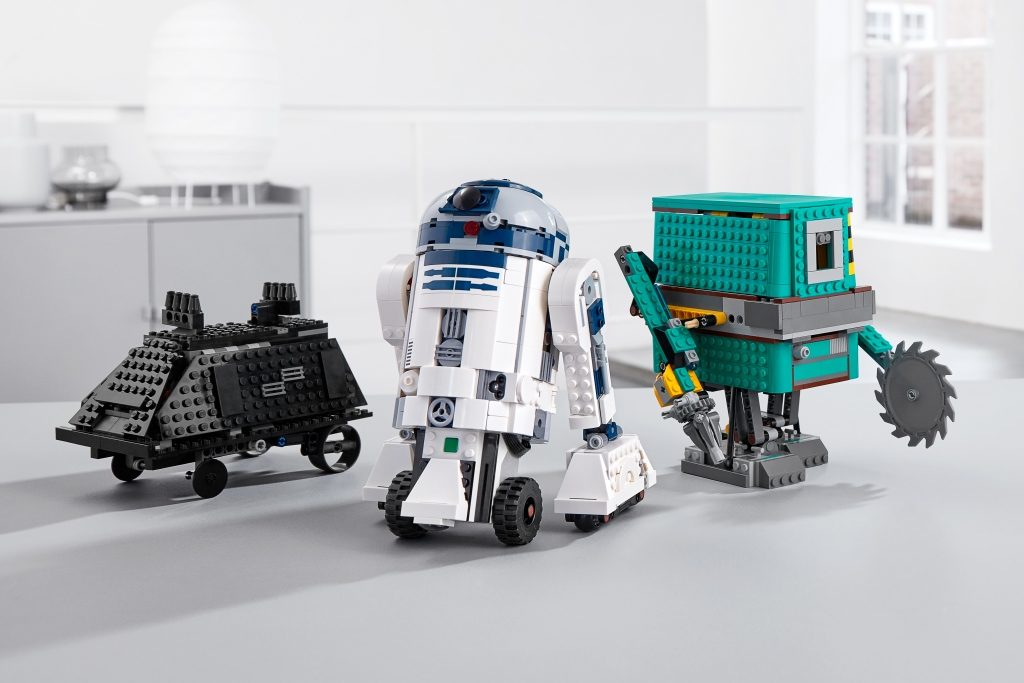 For their May 4th celebration LEGO is releasing a new LEGO Star Wars BOOST Droid Commander set. The BOOST set allows fans to get creative with coding while building three of the film franchise's most iconic droids: R2-D2; the Gonk Droid; and the Mouse Droid; the first time the BOOST line is being used with a licensed series.
The nearly 1,200 piece set will release September 1, 2019. For the set LEGO overhauled the technology in the BOOST line to match the Star Wars galaxy resulting in a new play experience with building and coding that allow you to create your own Star Wars stories and battlegrounds with inspiration from 40+ interactive missions while honing STEM skills. The set includes a color & distance sensor, interactive motor, and Bluetooth (Move Hub), and Free LEGO BOOST Star Wars for selected iOS, Android and Fire smart devices.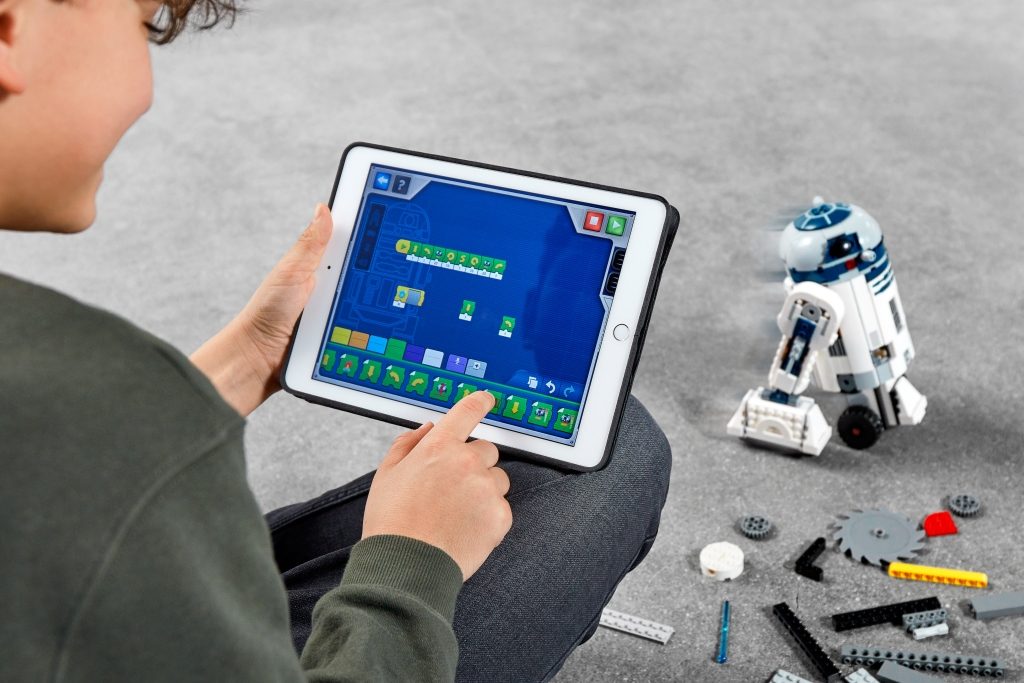 Each droid in the set (R2-D2 robot, Gonk Droid and Mouse Droid) come with their own personalities, skills, and authentic Star Wars sounds and music. Using the app and inserting the Bluetooth-controlled Move Hub into the droid fans can solve each of the 40+ missions, and bring the droids to life.
Some R2-D2 missions include – Plot a course; Receive and decode an incoming message; Party infiltration; and Assisting flying an X-wing
Some GONK Droid missions include – Arena Training; Work as a load lifter; Ready for the fighting pit; and Power droids
Some Mouse Droid missions include – Thrash sweep; Thrash dump; Message delivery; and Locate Rebels
More information can be found HERE and May the Fourth be With You