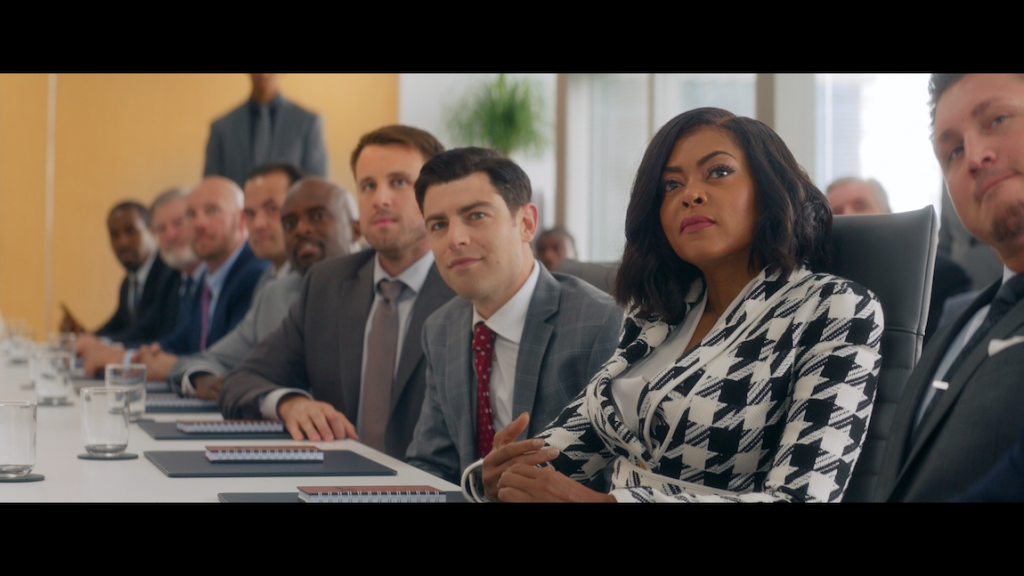 Sports agent Ali Davis is excellent at her job but she isn't taken seriously by her male colleagues. She has been on the partner track for a while and when there is a big meeting that will announce a new partner, she figures that she is a shoo-in. When she is passed over for a guy with a lot less experience, she confronts her boss. If she can sign the new up and comer in the NBA, she can turn everything around.
While at a night out with her girlfriends, one of them has hired a quirky psychic named Sister to do some readings for them. Ali tells Sister her issues with work and that she needs to be able to read men better. Sister gives her some tea and sends her out to party with her friends. Some things happen and Ali wakes up the next morning with the ability to hear men's thoughts.
WHAT MEN WANT is directed by Adam Shankman. It is based on the 2000 movie with Mel Gibson and Helen Hunt. In this version, it is flipped around when it comes to the genders of the lead role. Henson plays the role similar to how she has is in the THINK LIKE A MAN movies.
Cast
Taraji P. Henson – Alison "Ali" Davis
Tracy Morgan – Joe "Dolla" Barry
Aldis Hodge – Will
Wendi McLendon-Covey – Olivia
Josh Brener – Brandon
Tamala Jones – Mari
Phoebe Robinson – Ciarra
Max Greenfield – Kevin
Jason Jones – Ethan
Kellan Lutz – Captain F-cktastic
Brian Bosworth – Nick
Erykah Badu – Sister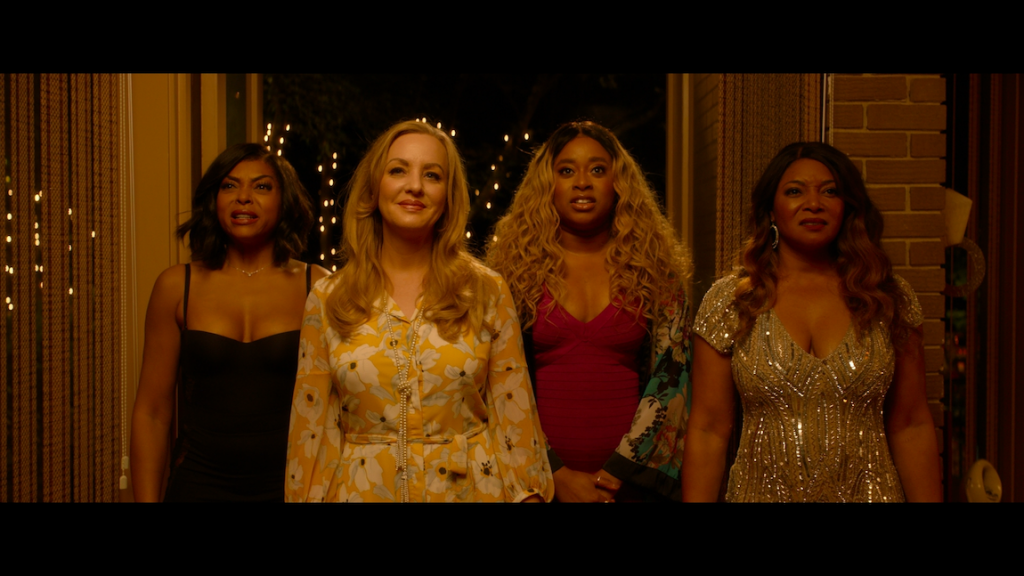 VIDEO QUALITY:
The video is a 1080p AVC presentation that has a clean transfer. It has been captured digitally and there is nothing lost in the picture. The details are prominent and the lines are crisp. Some of the scenes do have a softness to them but these are mostly in the lower lit settings. Skin, fabrics, and other textures look great. Coloring is brilliant and bold.
AUDIO QUALITY:
The audio is a lossless Dolby TrueHD 7.1 mix. The music is the first thing that you notice with it being from the jump. All of the other music in the movie is also strong and works the speakers. There is solid bass and clean treble. The effects are nicely done and the dialogue is properly prioritized.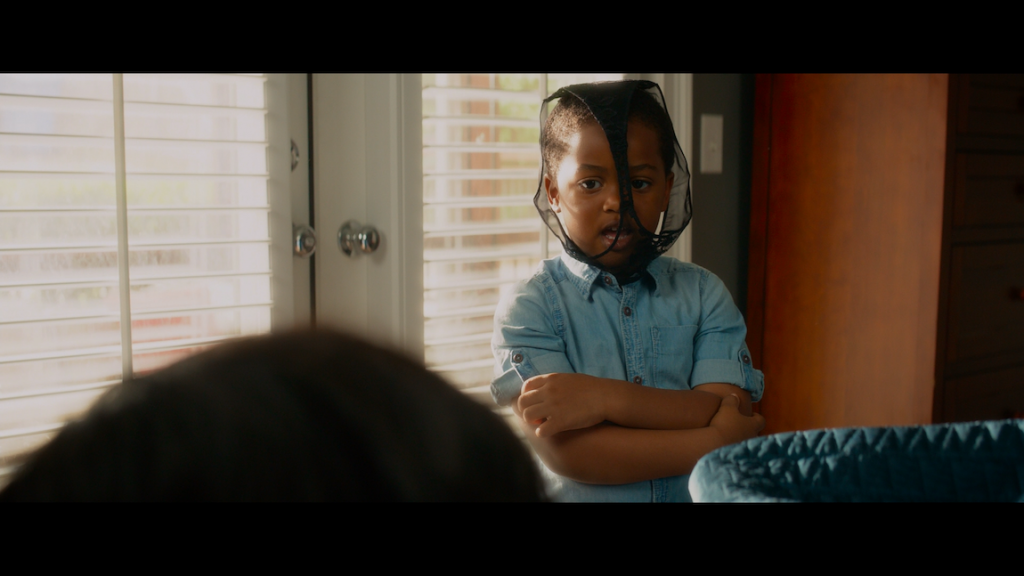 SUPPLEMENTS & PACKAGING
-Audio Commentary:
with Director Adam Shankman.
-The Dream Team:
This talks about the cast that has come together to make the film.
-Flipping the Narrative:
This discusses the plot and characters that fit properly in today's entertainment climate.
-What Do Men Want?:
This has the cast and crew answering some questions.
-Poker Night:
This discusses the filming of the poker scene.
-Ali + Athletes:
This looks at the athletes who pop up in the film.
-Sister Spills the Tea Infomercial:
This is an ad for Sister's psychic business.
-Gag Reel
-Deleted and Extended Scenes
Disc Details
2-Disc Set w/ 1 Blu-ray and 1 DVD
Digital copy
Running Time
117 mins
Edition Ratings
Rated R
Region Coding
Region Free
Video Resolution
1080p AVC MPEG-4
Aspect ratio: 2.39:1
Audio Mixes
English Dolby TrueHD 7.1
German Dolby Digital 5.1
Spanish Dolby Digital 5.1
French Dolby Digital 5.1
Subtitles
English
English SDH
French
German
Spanish
Cantonese
Dutch
Hindi
Korean
Malay
Mandarin (Simplified)
Romanian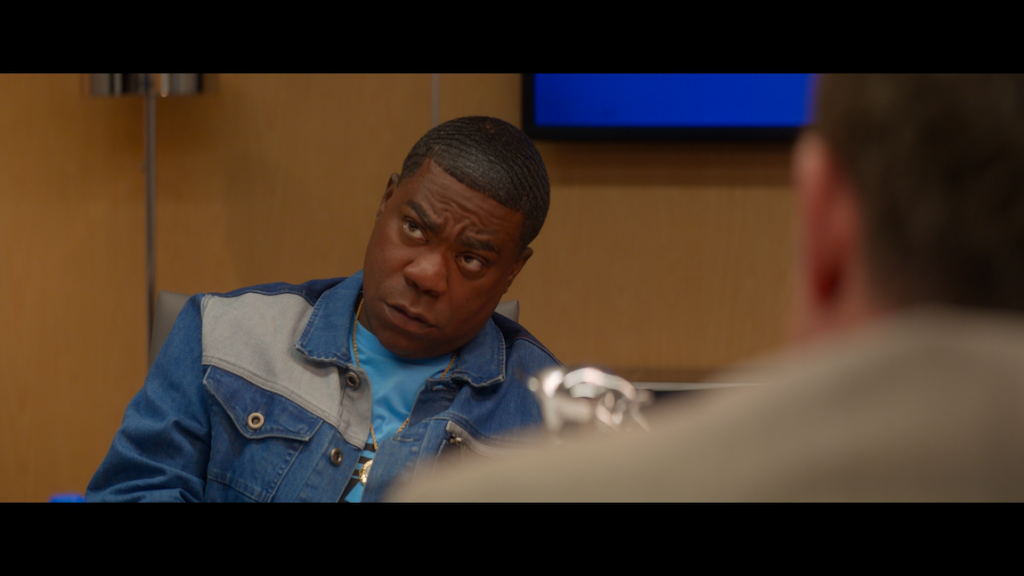 THE BOTTOM LINE:
WHAT MEN WANT definitely has some comical moments but some of the jokes fall a bit flat. I will say that not only is Erykah Badu a nice surprise but that her small scenes are hilarious. Tracy Morgan is also his own brand of weird so be ready for that. The Blu-ray has an excellent video and audio transfer. The extras are pretty good and there is a good amount of them. Overall, I can say to give this a shot if you enjoy the cast and have an interest in seeing the other side of this story idea.