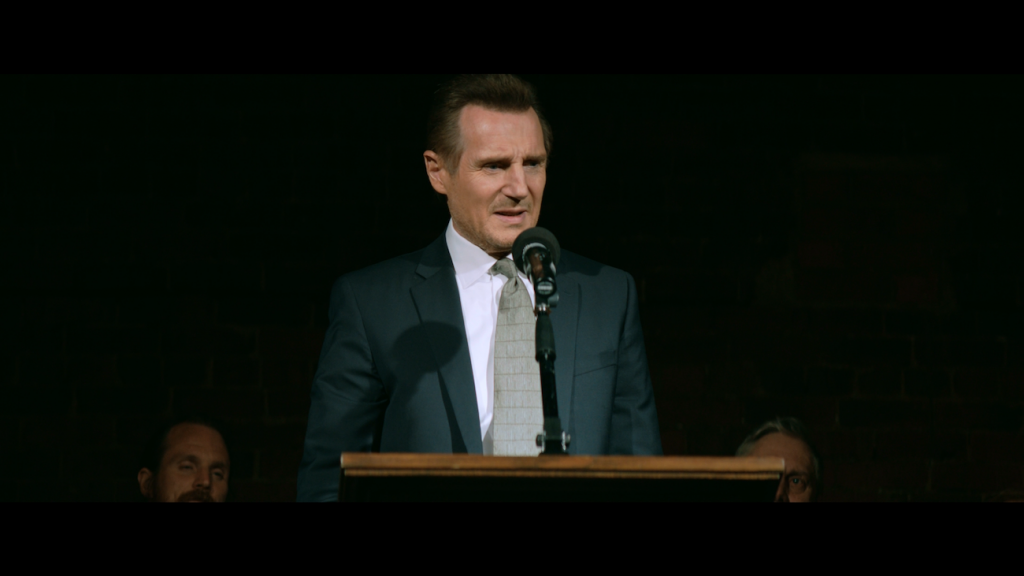 In the ski town of Kehoe, Colorado, Nels Coxman does the snowplowing for the town. He has just been awarded as "Citizen of the Year" but the ceremony is interrupted by his son's overdose. Grief-stricken from the loss of his son and his wife leaving, he contemplates suicide but finds out that his son's OD was forced by a local drug cartel.
Nels decides that he is going to go after the people who did this with a custom rifle he has made. His brother who used to work for the cartel can help him carry this out.
The director is Hans Petter Moland and this is a remake of his own film KRAFTIDIOTEN from 2014. Liam Neeson plays the angry Nels who has the intensity of Brian from the TAKEN series in a suburban setting. He has been typecast in these roles that are entertaining but I think its time for him to try something new.
Cast
Liam Neeson – Nelson "Nels" Coxman
Laura Dern – Grace Coxman, Nels' wife
Michael Eklund – "Speedo"
Emmy Rossum – Kimberly "Kim" Dash
Tom Bateman – Trevor "Viking" Calcote
William Forsythe – Brock "Wingman" Coxman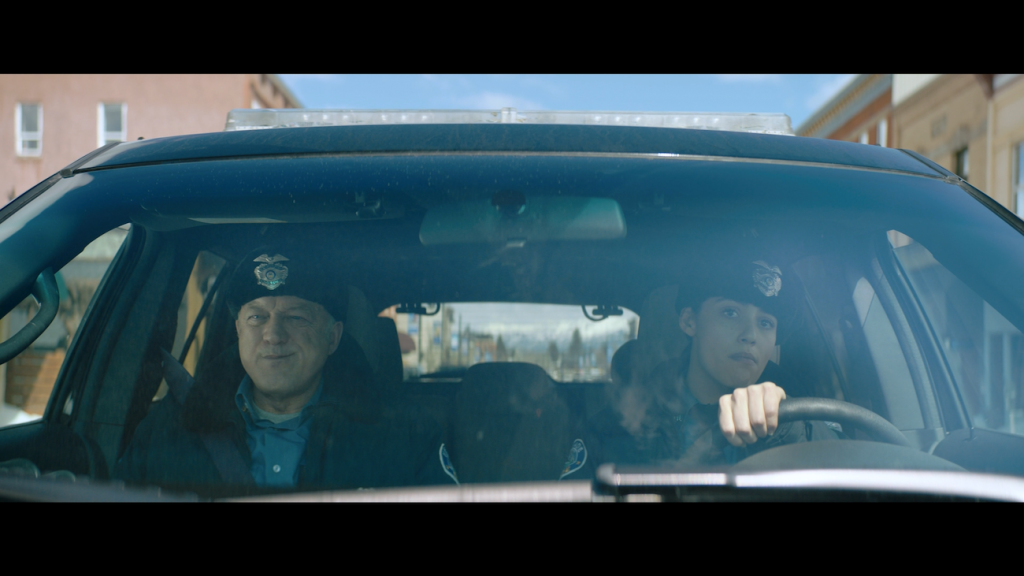 VIDEO QUALITY:
4k UHD
The video is a 2160p HEVC presentation that has a solid transfer. With there being so much against the snowy town background, the white allows for some good contrasting. There is also great contrasting in the lower lit scenes. The blacks are deep and inky from the HDR. The details are strong and prominent in practically every shot. Textures, fabrics, and facial lines all standout throughout the film. Skin tones are warm and natural.
AUDIO QUALITY:
4k UHD
The audio is a Dolby Atmos mix that helps with the action happening on screen. The overhead channels are used with the action but also the ambient sound from various settings. Outdoor weather and the busy streets are nice but the party scenes sound great. Effects are folded in and voices are prioritized properly.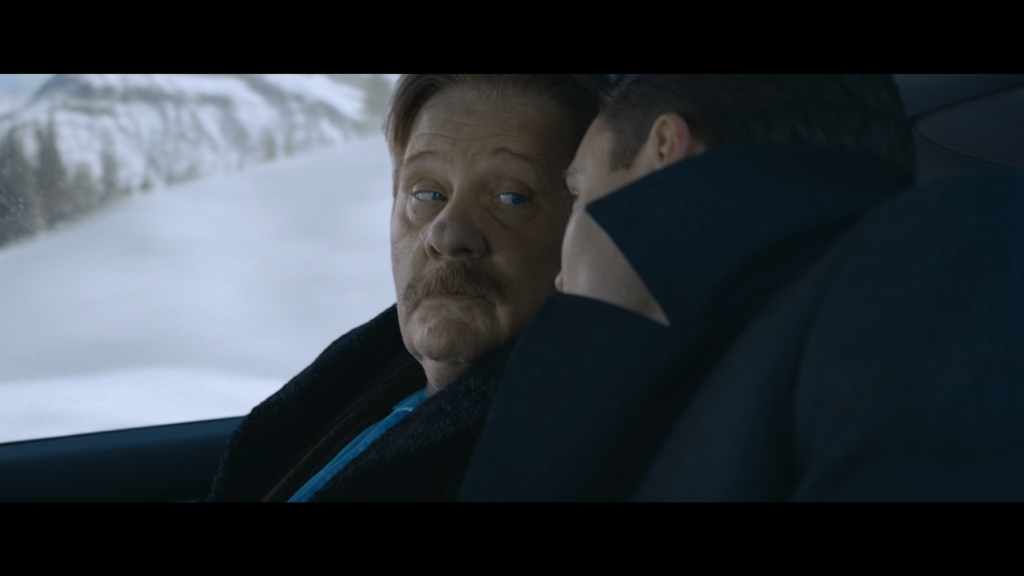 SUPPLEMENTS & PACKAGING
-Welcome to Kehoe: Behind the Scenes on COLD PURSUIT:
This is a lengthy extra with time with the cast and crew.
-Interview with Liam Neeson
-Interview with Hans Petter Moland
-Deleted Scenes
-Theatrical Trailer
Disc Details
2-Disc Set w/ 1 4k UHD and 1 Blu-ray
Digital copy  
Running Time
119 mins  
Edition Ratings
Rated R  
Region Coding
4k UHD
Video Resolution
2160p HEVC H.265
HDR: Dolby Vision + HDR10
Aspect ratio: 2.39:1  
Audio Mixes
English Dolby Atmos
English Dolby TrueHD 7.1
Spanish Dolby Digital 5.1  
Subtitles
English
English SDH
Spanish  
Blu-ray
Video Resolution
1080p AVC MPEG-4
Aspect ratio: 2.39:1
Audio Mixes
English Dolby Atmos
English Dolby TrueHD 7.1
Spanish Dolby Digital 5.1  
Subtitles
English
English SDH
Spanish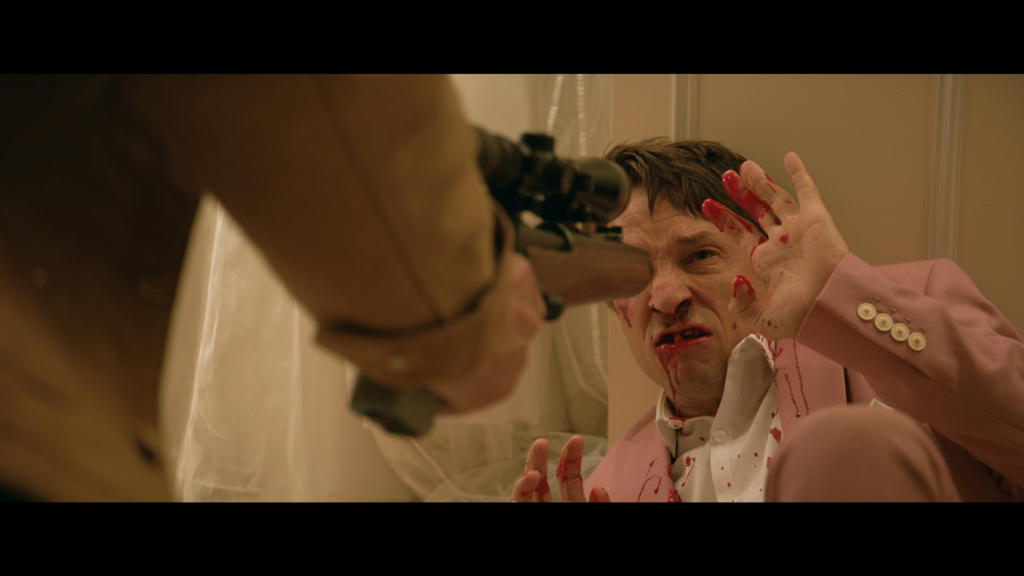 THE BOTTOM LINE:
Having not seen the original version of the movie, I have to think that this might be the lighter version between the two due to the original have a much higher rating. That being said it is worth checking out. The video is strong but only slightly better than the Blu-ray. The audio has some excellent channel use and a Dolby Atmos mix is always welcome. The extras are light in numbers but there is some good info in there. Overall, make some time to check this movie out.