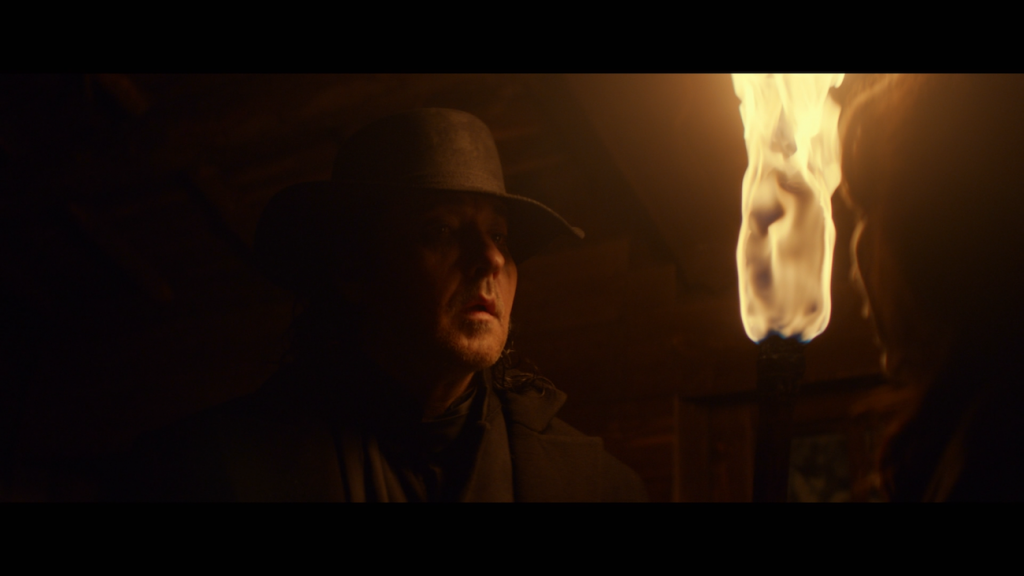 Patrick Tate is an Irish undertaker in a quiet frontier town. New into town is Dutch Albert and his gang who are there to remove the competition. This is cause business to boom for Tate but he has to decide whether to keep taking the work or protect his family from the bloodshed.
NEVER GROW OLD is directed by Ivan Kavanagh. His other films are TIN CAN MAN and THE FADING LIGHT. This movie is in the western/frontier setting with a lot with the cinematography reminding me of THE WITCH. What I mean is that there is no lighting that is unnatural and it is very dark. There are few scenes where Cusack is in any kind of daytime light and constantly shrouded in shadows.
Cast
Emile Hirsch – Patrick Tate
Deborah Francois – Audrey Tate
John Cusack – Dutch Albert
Danny Webb – Preacher Pike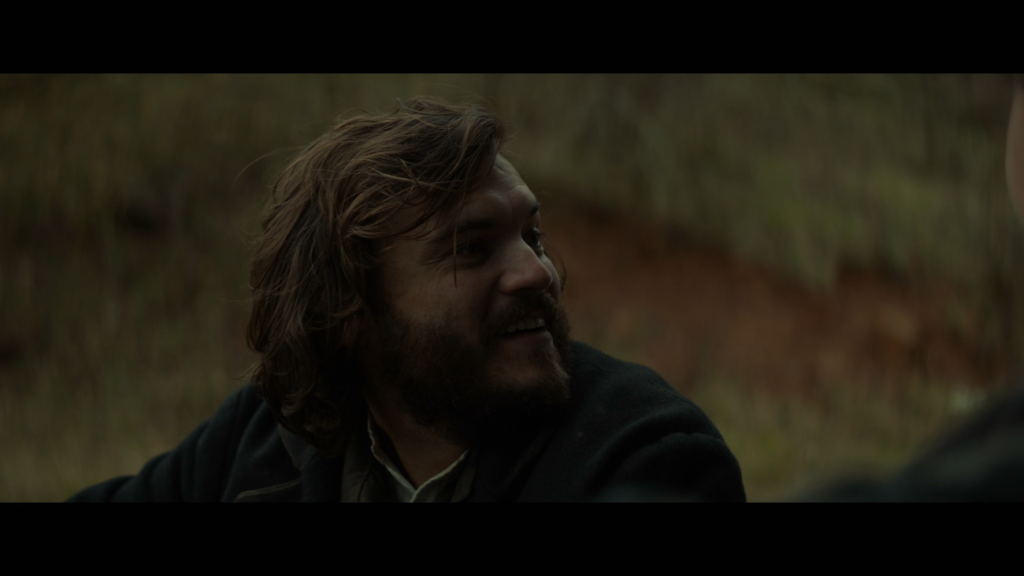 VIDEO QUALITY:
The video is a 1080p AVC presentation that an overall dark movie. Even the daytime scenes are in the overcast gloom in a cooler blue tone. The dark scenes have deep blacks that are typically lit but flames or torches. There are some great details on the wood settings and the rough fabrics of the clothing. Facial hair and other skin imperfections are also clear to see. Coloring is muted and but very consistently that way.
AUDIO QUALITY:
The audio is a DTS-HD Master Audio 5.1 mix that definitely keeps busy. The strongest LFE moments are from the blasts gunfire. There are sounds from the town and other ambient sounds from various things around. The dialogue is prioritized well.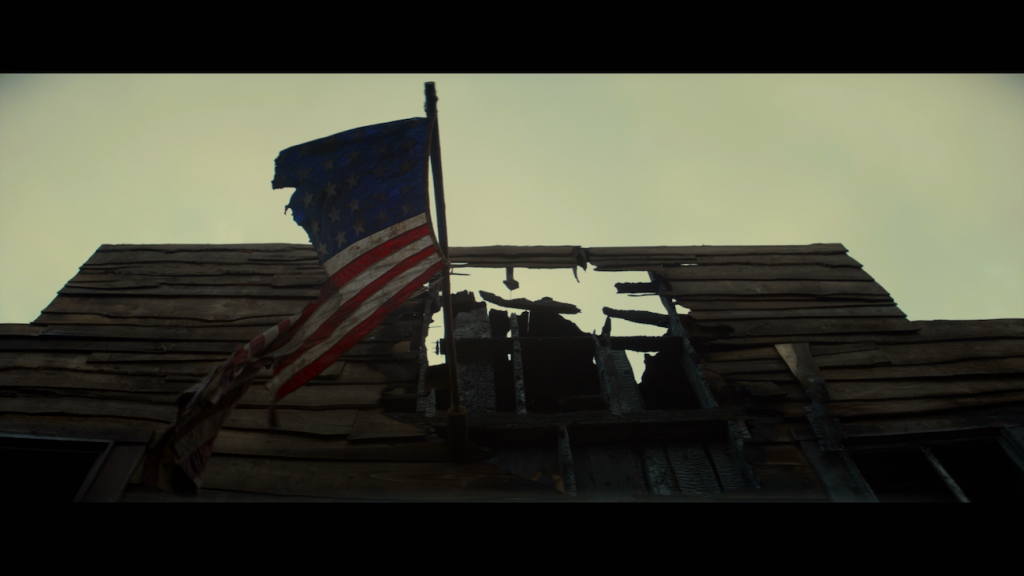 SUPPLEMENTS & PACKAGING
-Dire Consequences: The Making of NEVER GROW OLD: This feature has some good cast and crew interviews.
Disc Details
1 Blu-ray Disc
Digital Copy
Running Time
100 mins
Edition Ratings
Rated R
Region Coding
Region A
Video Resolution
1080p AVC MPEG-4
Aspect ratio: 2.39:1
Audio Mixes
English DTS-HD Master Audio 5.1
Subtitles
English SDH
Spanish
THE BOTTOM LINE:
NEVER GROW OLD is a drama/western that is in the same vein as THE DUEL where the film is dialogue driven with a pinch of action. The acting is really good and be ready for a dark movie in both the lighting as well as tone. The video is decent but, as I mentioned, dark. The audio does its job and works in this situation. The included EPK is good but there is only the one extras on the release. If you're a star of westerns, this is worth checking out.