THE HAUNTING OF SHARON TATE is a 2019 American horror film based off one of Hollywood's most chilling murder cases. The film is written and directed by Daniel Farrands.
Purchase THE HAUNTING OF SHARON TATE on Blu-ray on JUNE 4, 2019!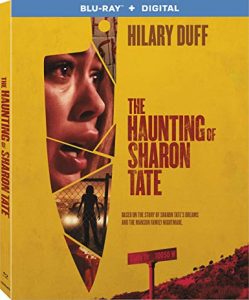 THE MOVIE:
THE HAUNTING OF SHARON TATE is based off the story of pregnant Hollywood star Sharon Tate out in her Hollywood Hills vacation home waiting on her husband, director Romand Polanski to return home from Europe. While they are just trying to relax a few strange characters begin to make their appearance.
This film starts off with some black and gray older recorded footage of Sharon Tate (Hilary Duff) talking about a dream she had where her and some friends die a brutal death. Fast forward to a year later, these terrible dreams are still taking black. The dreams seem to become more and more real. Eventually, it seems like the dreams are actually a reality.
When the strangers start to appear they seem to not be in the right and stable mindset. Turns out they are actually part of the Charles Manson clan and they are all puppets in his plan. His plan to spy and attack strangers just for the enjoyment on doing it.
Sharon realizes that if she is continuing to see these dreams, these dreams that are starting to become longer and more real, maybe she could change it. She starts to think that maybe there's a chance she could save her and her friends. Can they reverse the roles and end up safe? That is the question.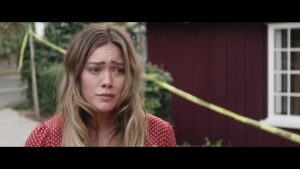 VIDEO QUALITY:
The video is a 1080p quality on the blu-ray for A HAUNTING OF SHARON TATE is acceptable. The director seems like he wanted to give the film a very old fashion vibe. Most of the film had a very faint gritty look to it. The movie is taking place out in the Hollywood Hills so the lighting resembles that. There wasn't very much extra lighting added during editing. During some of the past interview scenes or news reports the quality seemed very 1970's.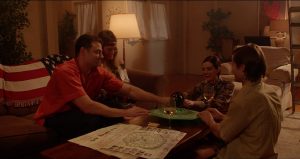 AUDIO QUALITY:
The audio is DTS-HD 5.1 Master Audio is good quality sound for this film. There were a few tones throughout the film that you hear in most thriller films. Especially with it taking place in the hills. So there are nature sounds and some creeks when it's dark out. There were a few scenes involving an old tape player so when those scenes happened the sound quality really hit.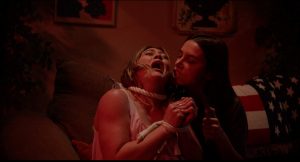 SUPPLEMENTS:
Bonus Features:
Audio Commentary with Writer-Director Daniel Farrands
Premonitions: THE HAUNTING OF SHARON TATE
Disc Details:
Blu-ray
Digital copy
Running Time:
95 mins
Edition Ratings:
Rated R
Region Coding:
Region A
Video Resolution:
1080p AVC MPEG-4
Aspect ratio:2.40:1
Audio Mixes:
English (Dolby Digital 5.1)
Subtitles:
English
Spanish