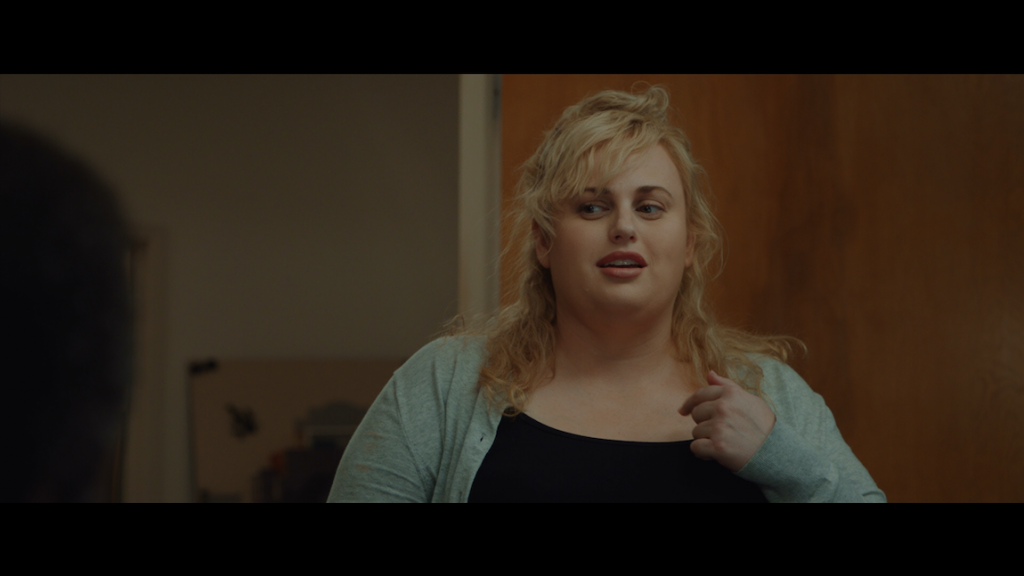 When Natalie was younger, she used to have a thing for romantic comedies like PRETTY WOMAN but her alcoholic mom set her straight. She said that these are all fantasies and life doesn't ever turn out this way. Now as an adult, she is treated like a doormat at work and definitely has a self-esteem problem. Two coworkers of hers do respect her named Josh, her best friend, and her assistant, Whitney. They are constantly trying to cheer her up. She pitches a new design to an arrogant, pretentious, billionaire client named Blake and he treats her like she is there to take coffee orders.
On her way home from work and taking the subway, she is mugged but she fights back. In the struggle, she knocks herself out. When she gains consciousness, she can tell that something is off when the attractive doctor begins to become infatuated with her.
ISN'T IT ROMANTIC is directed by Todd Strauss-Schulson. He has a lot of previous work with shorts and TV. With this, he is taking all of the tropes and clichés from rom-coms. We are talking everything from people falling in love at first sight, unnatural attraction, people breaking out into song & dance, and more. There are definitely some comical moments and you really have to be a Rebel Wilson fan to appreciate the delivery.
Cast
Rebel Wilson as Natalie
Liam Hemsworth as Blake
Adam DeVine as Josh
Priyanka Chopra as Isabella
Betty Gilpin as Whitney
Brandon Scott Jones as Donny
Jennifer Saunders as Natalie's mother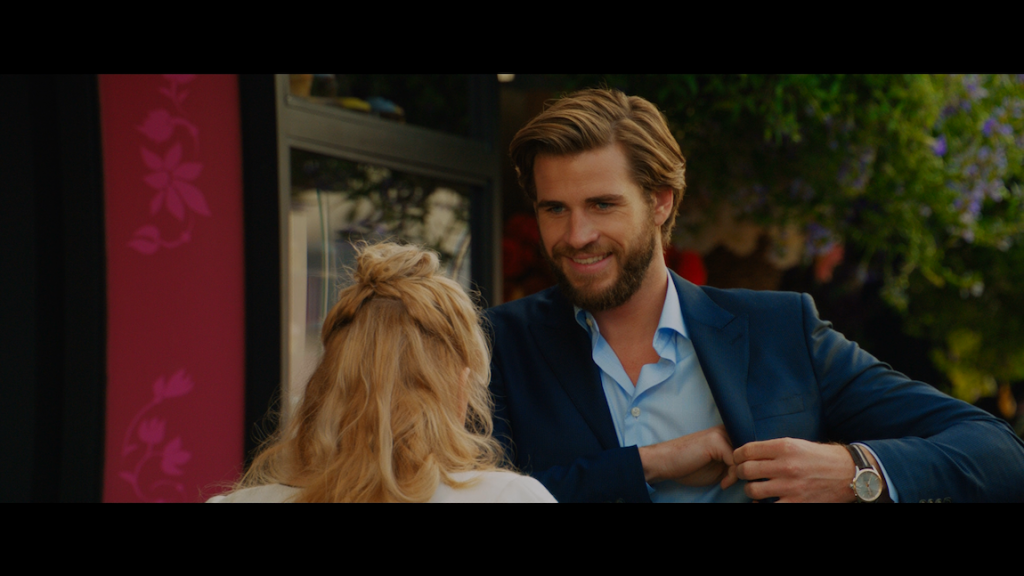 VIDEO QUALITY:
The video is a 1080p AVC presentation that looks incredible. The digitally captured movie goes from restrained coloring to brilliant hues after Natalie is knocked out. The bright colors of the clothing, flowers, and pretty much anything on the screen shows the separation of the two worlds. The contrasting has sharp, definitive lines and creates some nice depth. The blacks are deep and look great. Skin textures, as well as fabrics, can be plainly seen.
AUDIO QUALITY:
The audio is a DTS-HD 5.1 Master Audio mix. There are scenes with people in song and dancing where the surround speakers get some nice use. It makes the sound field feel wider and livelier than when a scene is just having dialogue. Music is robust and works well. Dialogue is well privatized with the effects and other elements.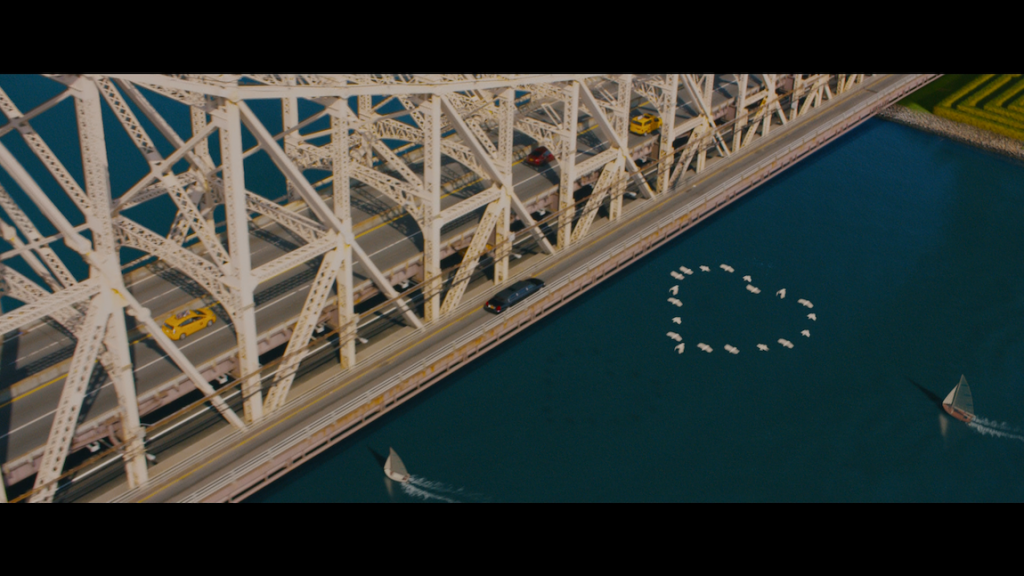 SUPPLEMENTS & PACKAGING
-I Wanna Dance!:
This is a short extra with some of the cast and crew about the various numbers in the movie.
-Deleted Scenes
Disc Details
2-Disc Set w/ 1 Blu-ray and 1 DVD
Digital Copy
Running Time
88 mins
Edition Ratings
Rated PG-13
Region Coding
Region Free
Video Resolution
1080p AVC MPEG-4
Aspect ratio: 2.40:1
Audio Mixes
English DTS-HD Master Audio 5.1
English Dolby Digital 5.1
French Dolby Digital 5.1
Spanish Dolby Digital 5.1
Subtitles
English SDH
French
Spanish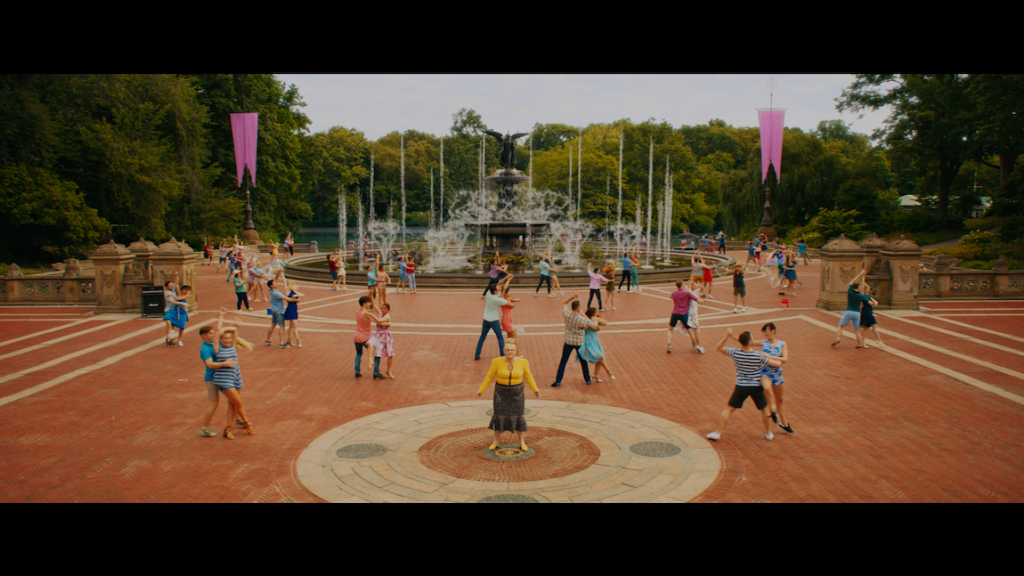 THE BOTTOM LINE:
ISN'T IT ROMANTIC has the appeal for the fans of rom-coms and Rebel Wilson's style of comedy. Some of the other actors like Liam Hemsworth and Priyanka Chopra make for a great supporting cast with the two being out of their typical roles. The release has a perfect video transfer and simply looks superb. The audio is also nice and possibly would've been even more successful with an Atmos or dts:X mix. The extras are not very impressive and maybe would've like to see even a gag reel that is included on most comedies releases. Overall, I would give it a rent to a least check it out and decide for yourself.