TOM CLANCY'S JACK RYAN is an American action political thriller web television series, based on characters from the fictional "Ryanverse" created by Tom Clancy, that premiered on August 31, 2018 on Prime Video
Purchase TOM CLANCY'S JACK RYAN SEASON ONE on Blu-ray on JUNE 4, 2019!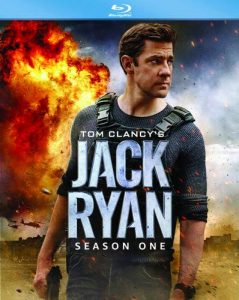 THE MOVIE:
TOM CLANCY'S JACK RYAN is about an up-and-coming CIA analyst, Jack Ryan (John Krasinski), is thrust into a dangerous field assignment as he uncovers a pattern in terrorist communication that launches him into the center of a dangerous gambit. The first season consists of eight episodes and has already been signed for a second season.
As most people know of John Krasinski from starring in the hit television show "THE OFFICE" not many people would look at him as being an action star for a newly adapted series. Krasinski seems to be a really great choice for this character. The rest of the main cast also plays very vital roles in the series. Overall, the choices for these characters are pretty spot on.
According to IMDB, the series is a solid first season with the episodes all being ranked from an 8.2 – 8.7 giving the overall rating score of 8.2 after the first season concluded. Hopes are high for season two to be successful when it airs in 2019.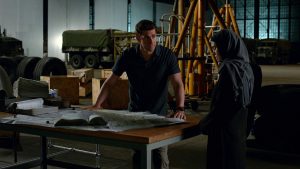 VIDEO QUALITY:
The video is a 1080p quality on the blu-ray for are great. The picture was really sharp and the colors were outstanding. The show was originally presented in HDR but was downgraded to HD for the blu-ray release, so some of the video details were slightly down from the original streaming viewing. But, the only features this really helps are some texture on walls and clothing so the detail is still up to standards.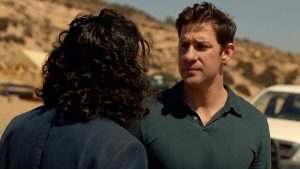 AUDIO QUALITY:
The audio is DTS-HD 5.1 Master Audio is really amazing. With this being a very action driven series there are a lot of gunshots throughout the series and I could hear all the gunshots and shell casings dropping. Whoever was behind the sound for this series did an excellent job.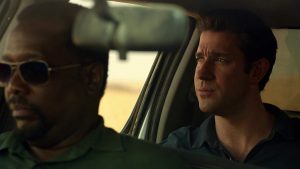 SUPPLEMENTS:
Bonus Features:
Deleted Scenes
Disc Details:
Blu-ray
2 Discs
Running Time:
400 mins
Edition Ratings:
Rated NR
Region Coding:
Region A
Video Resolution:
1080p AVC MPEG-4
Aspect ratio: 1.78:1
Audio Mixes:
English (Dolby Digital 5.1)
French
Subtitles:
English
French
Spanish