Go ahead. Slug, drug, kidnap and leave John Shaft buck naked in a sweltering hellhole. It's still no deal. If you want to recruit this tough-minded Manhattan detective for an overseas assignment, you'd better use a language he understands. One that offers a fat up-front fee. And a drop-dead-gorgeous accomplice.
Purchase SHAFT IN AFRICA on Blu-ray Today!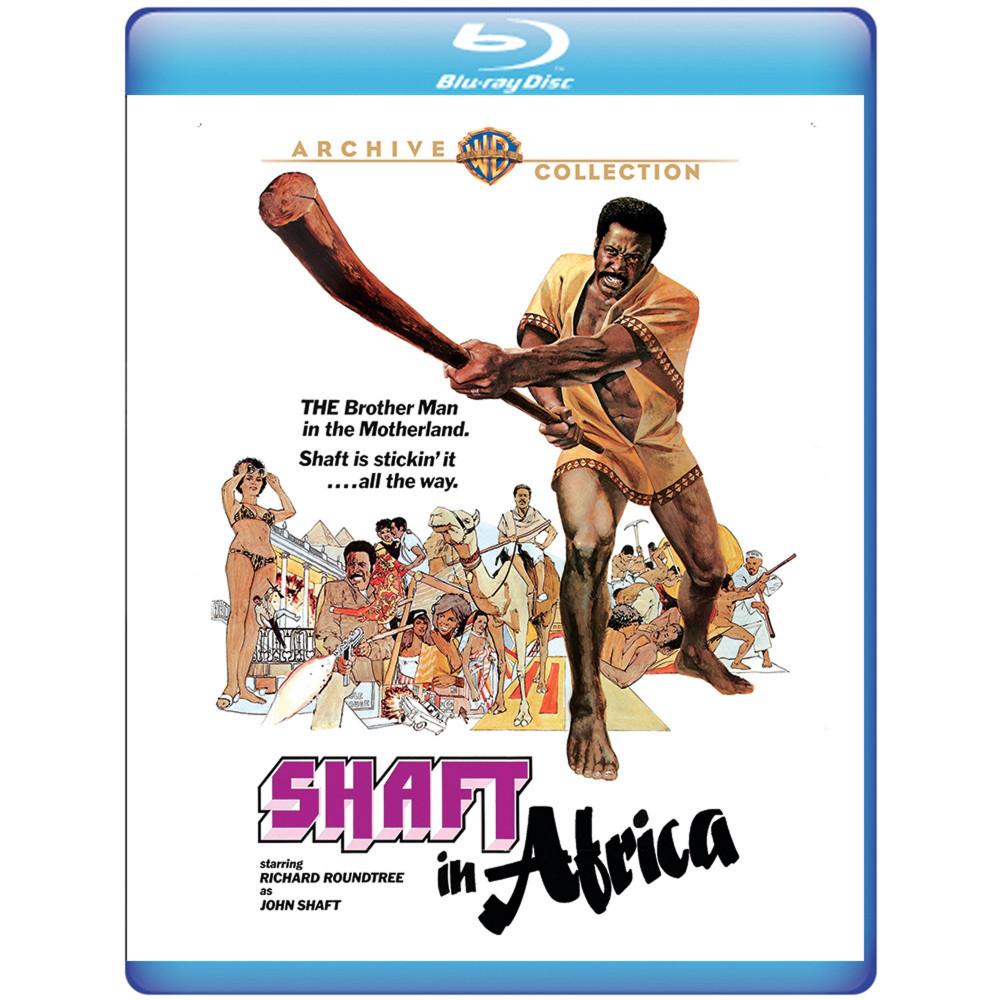 Check Out SHAFT IN AFRICA On Blu-ray Here Directly At Warner Archive
Video / Audio Quality Details:
SHAFT IN AFRICA comes to blu-ray in 1080p HD from Warner Archive as part of the Warner Archive Collection on a made to order Blu-ray. The film has an audio track of DTS HD Master Audio 2.0 Mono and SDH. Clocking in at 112 minutes the film is another enjoyable watch in the Shaft Franchise that once again has Richard Roundtree playing the iconic character. Warner Archive has done a great job with this transfer bringing back this and the other Shaft classics to blu-ray.
Richard Roundtree returns as the indomitable Shaft, who poses as a slave, unmasks the leaders of an Africa-to-Europe slavery cartel and, for good measure, mixes his business with amorous pleasure involving a beautiful princess (Vonetta McGee). The cool-fire impact of Roundtree's performances endures: The actor won the 1993 MTV Movie Award for Lifetime Achievement for his work in the three Shaft thrillers.