You can't say the mob wasn't warned about John Shaft. "He's a bad dude," a numbers racketeer cautions them. Now, Shaft himself will deliver that message in a way New York City's wiseguys understand.
Purchase SHAFT'S BIG SCORE! on Blu-ray Today!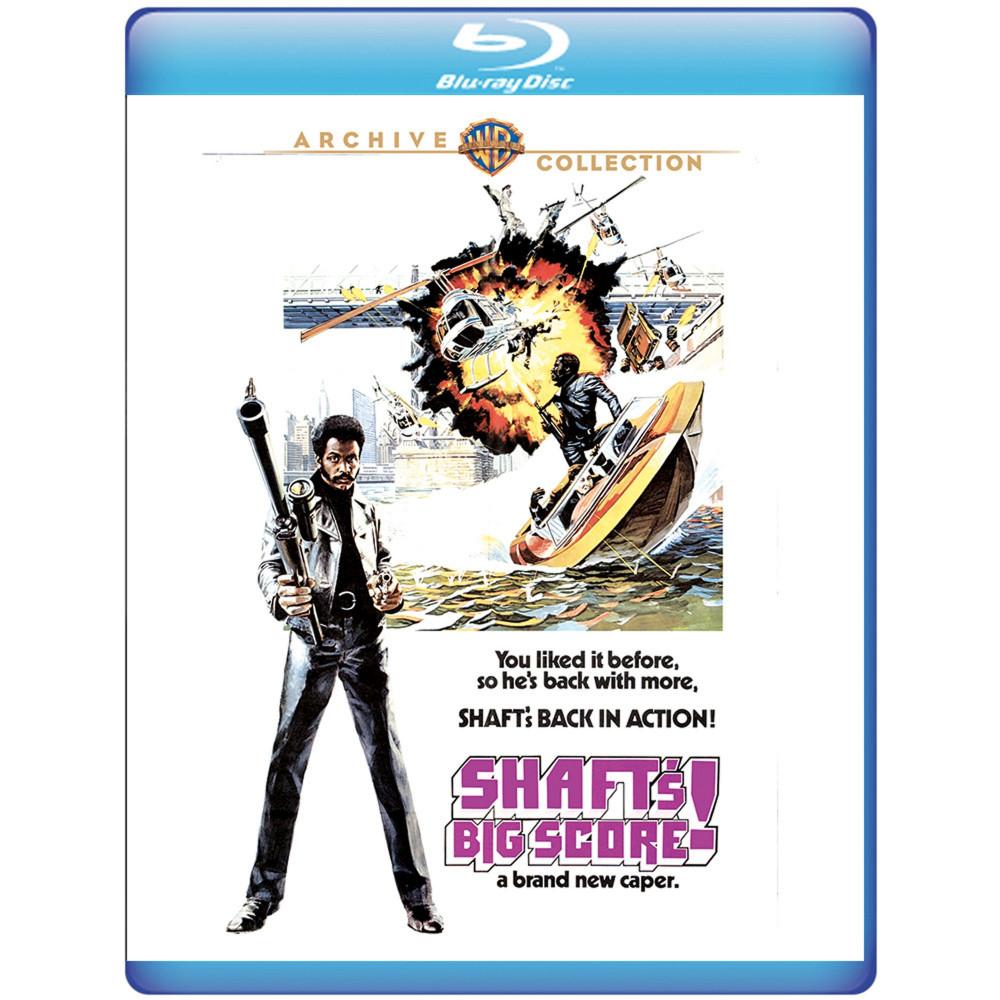 Check Out SHAFT'S BIG SCORE On Blu-ray Here Directly At Warner Archive
Teaming up with the same creative team (Director and writer) as the first film from 1971. Richard Roundtree must work to solve a case that has him bouncing around against the mob and the 133rd precint.
Video / Audio Quality Details:
SHAFT'S BIG SCORE comes to blu-ray in 1080p HD from Warner Archive as part of the Warner Archive Collection on a made to order Blu-ray. The film has an audio track of DTS HD Master Audio 2.0 Mono and SDH. Clocking in at 105 minutes the film follows Shaft in an all new caper in the 2nd of the series that is just as fun as the original.
Richard Roundtree reunites with the director (Gordon Parks) and screenwriter (Ernest Tidyman) of 1971's trendsetting Shaft for Shaft's Big Score!, the second of Roundtree's three movie portrayals of the street-smart, leather-jacketed private investigator. This time, the blown-to-kingdom-come murder of a client plunges Shaft into a case that bounces him like a pinball between the 133rd Precinct and competing mobs. But the players are about to be played in this "rousing and entertaining thriller"