A mysterious virus has killed billions and turned many others into bloodthirsty zombies. Unable to stop the virus, the government develops a video game, "DEAD TRIGGER," that mirrors the terrifying events that curse the world.
Purchase DEAD TRIGGER on Blu-ray on JULY 2, 2019!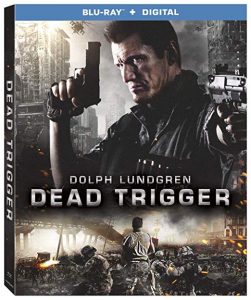 THE MOVIE:
DEAD TRIGGER is a post-apocalyptic zombie film based in the year 2025. A virtual reality video game called "DEAD TRIGGER" is used by a government organization to find people that can help eliminate zombies from the world. Kyle Walker (Dolph Lundgren) is in charge of training and leading the Contagion Special Unit of teens to transfer what they did in the video game into real life zombie combat. This group of "Dead Triggers" are preparing to travel into zombie infested Terminal City to retrieve an experimental serum that could lead to a cure for the virus. The real question is, can these normal people make it out of training to help save the world from this outbreak, or will the bloodthirsty zombies take over?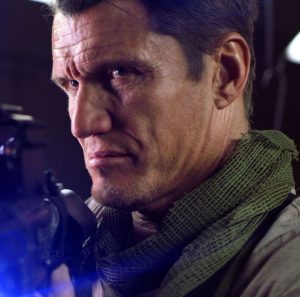 VIDEO QUALITY:
The video is a 1080p quality on the blu-ray for DEAD TRIGGER. The quality was good for this style of film. Much like other zombie movies and shows the combat is typically close and there aren't many explosions or special effects. The real art is in the make up and costume design used to create the look of the zombies. So this film did much of that same style.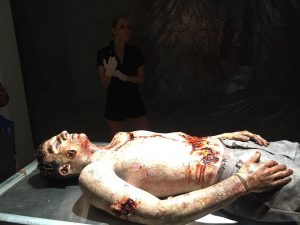 AUDIO QUALITY:
The audio is DTS-HD 5.1 Master Audio is good for this film. There are obviously action scenes throughout. Gunshots, zombie sounds, and other forms of combat are what's picked up most by the sound. The dialogue was also clear throughout the film.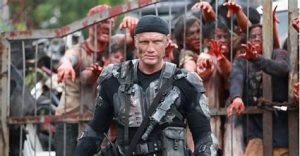 SUPPLEMENTS:
Disc Details:
Blu-ray
Digital copy
Running Time:
92 mins
Edition Ratings:
Rated R
Region Coding:
Region A
Video Resolution:
1080p AVC MPEG-4
Aspect ratio:2.40:1
Audio Mixes:
English (Dolby Digital 5.1)
Subtitles:
English
Spanish