Gaslight is a 1944 American mystery-thriller film, adapted from Patrick Hamilton's 1938 play Gas Light, about a woman whose husband slowly manipulates her into believing that she is going insane. The film was nominated for seven Academy Awards, including Best Picture, Best Actor, and Best Screenplay; winning two for Best Actress and Best Production Design.
Purchase GASLIGHT on Blu-ray Today!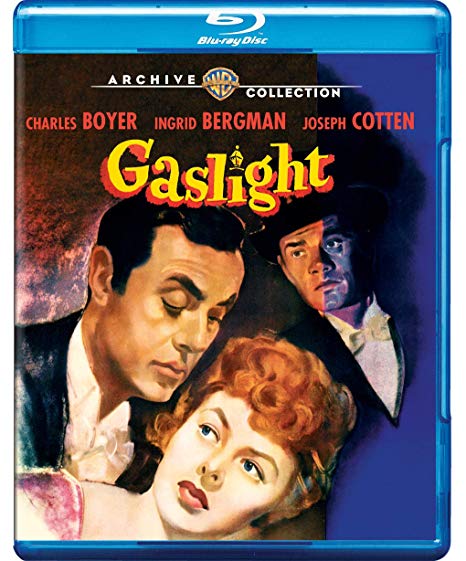 Check Out GASLIGHT On Blu-ray Here Directly At Warner Archive
Video / Audio Quality Details:
GASLIGHT comes to blu-ray in 1080p HD from Warner Archive as part of the Warner Archive Collection on a made to order Blu-ray. The film has an audio track of DTS HD Master Audio 2.0 Mono and SDH. Clocking in at 114 minutes for the 44′ film and 84 minutes for the 40′ film. Included are some features like 1944 Award Ceremonies Newsreel and theatrical trailer. Unbeknownst to many is this film stars an 18 year old Angela Lansbury as well. So you'll likely obviously spot the film legend when viewing. A classic with a great transfer worth a spot in your collection.
The 1944 version was the second version to be filmed, following the British film Gaslight, directed by Thorold Dickinson and released in 1940. This 1944 version was directed by George Cukor and starred Ingrid Bergman, Charles Boyer, Joseph Cotten, and 18-year-old Angela Lansbury in an Oscar-nominated screen debut (Supporting Actress). Gaslight had a larger scale and budget than the earlier film, and lends a different feel to the material.