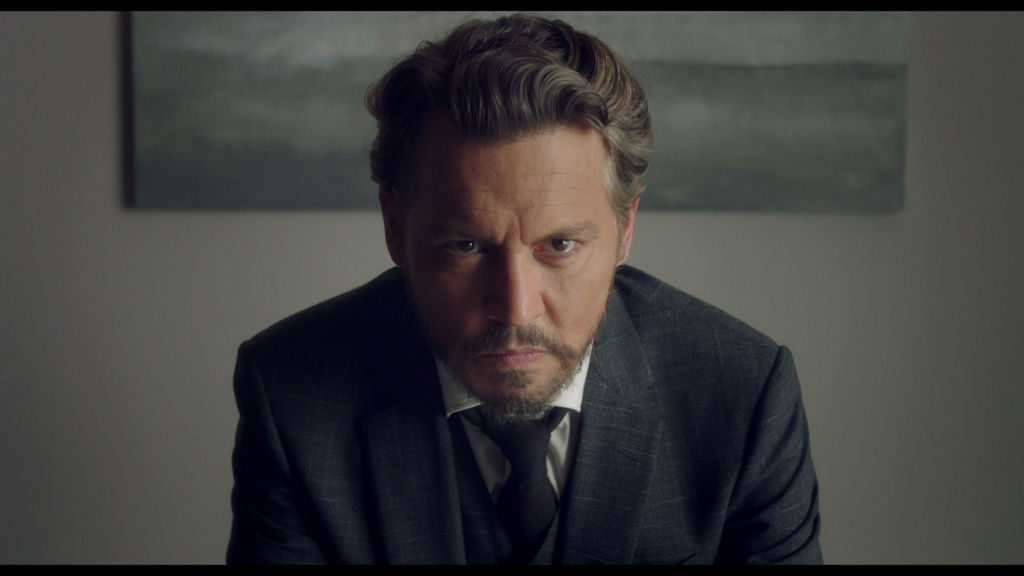 Order your copy on Blu-ray from Amazon
College Professor Richard Brown has gotten some terrible news that the pain in his back has been from terminal lung cancer. Taking the news better than expected, he decides he will do whatever he wants until he reaches his expiration date. His family, friends, and students don't know what to make of his behavior. He's just taking it one experience at a time.
THE PROFESSOR is directed by Wayne Roberts and this is his second feature film. This movie is simple in its design with a minimal amount of main characters. As for the writing, this has some comical moments with a Johnny Depp that I can get behind.
This isn't him being some outlandish character in a fantasy movie or being weird for the sake of being weird. He is funny wit little effort and but just stating the obvious. His character also just doesn't care about much at all and the closest thing that I can draw a parallel to is either Peter from OFFICE SPACE or Lester from AMERICAN BEAUTY. The film is broken into chapters so that each one is like a stage in Richard's life from his diagnosis on.
Cast
Johnny Depp – Richard Brown
Rosemarie DeWitt – Veronica Sinclair-Brown
Odessa Young – Olivia Brown
Danny Huston – Peter Matthew
Zoey Deutch – Claire
Devon Terrell – Danny
Ron Livingston – Henry Wright
Siobhan Fallon Hogan – Donna
Linda Emond – Barbara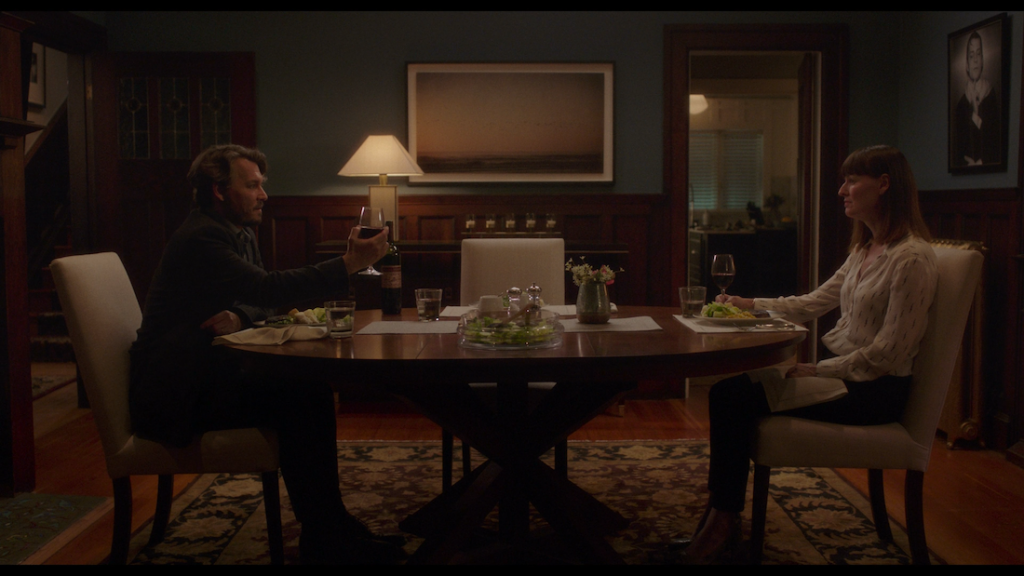 VIDEO QUALITY:
The video is a 1080p AVC presentation that has a very clean transfer. The details are sharp and lines on objects as well as people are definitive. You can really see the age in the characters and this goes extra for Depp. As the movie goes on, the added makeup to show him becoming iller but it is subtle enough to be very convincing. The coloring isn't overly bold but there are some moments that are more brilliant than others. Grass and some reds do pop in the sunlight. Skin tones are warm and natural.
AUDIO QUALITY:
The audio is a DTS-HD Master Audio 5.1 mix. There is a lot of good surround use in the classroom and the bar scenes. Some are side conversations amongst the people there and other typical bar sounds. There are also some effects that are there to round out the mix but nothing too heavy. Speech is prioritized well with other elements on the track.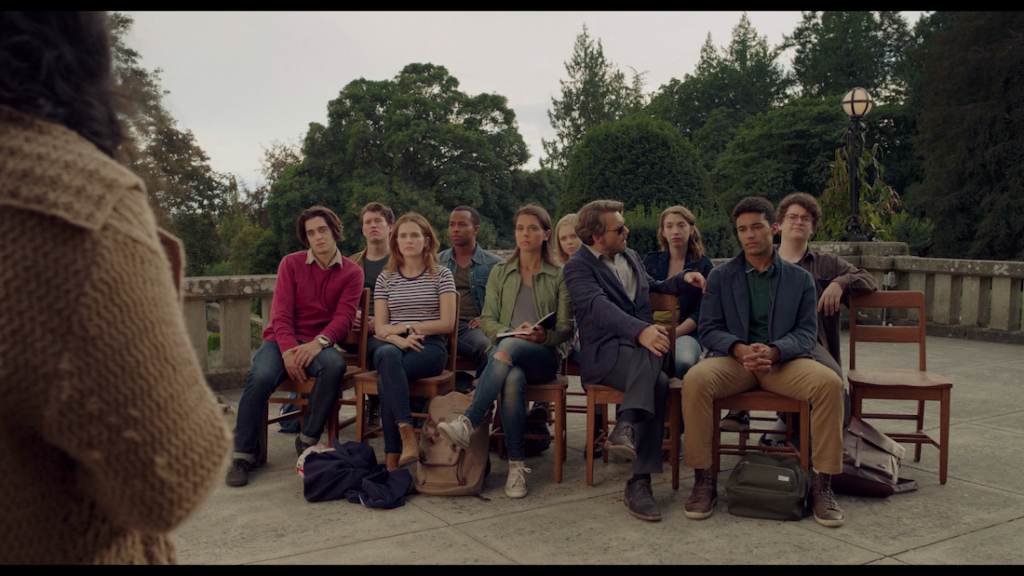 SUPPLEMENTS & PACKAGING
-Death and How to Live It: Making THE PROFESSOR:
This is a typical EPK with some cast and crew interviews.
Disc Details
1 Blu-ray Disc
Digital copy
Running Time
91 mins
Edition Ratings
Rated R
Region Coding
Region A
Video Resolution
1080p AVC MPEG-4
Aspect Ratio: 1.85:1
Audio Mixes
English DTS-HD Master Audio 5.1
Subtitles
English SDH
Spanish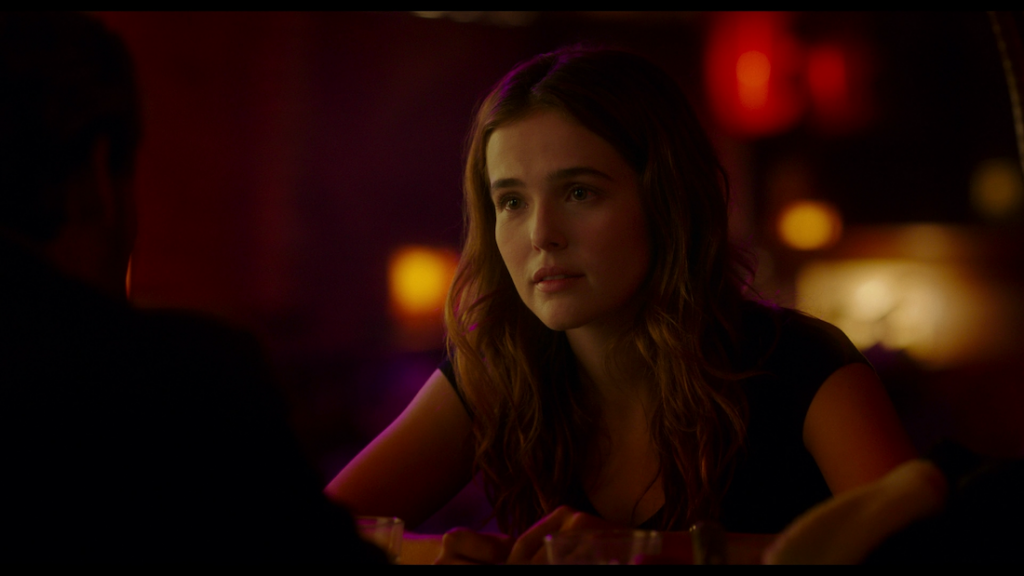 THE BOTTOM LINE:
THE PROFESSOR is a pleasant surprise with the whole film being very entertaining. As I mentioned, this is a solid role for Depp and hopefully an example of things to come. Am I disappoint with the number of extras? Maybe but the EPK included does cover a lot so it doesn't feel like anything is missing. The audio and video are incredibly well authored. The video, in particular, is excellent. All in all, I highly recommend checking this film out or if you are a fan, pick it up.