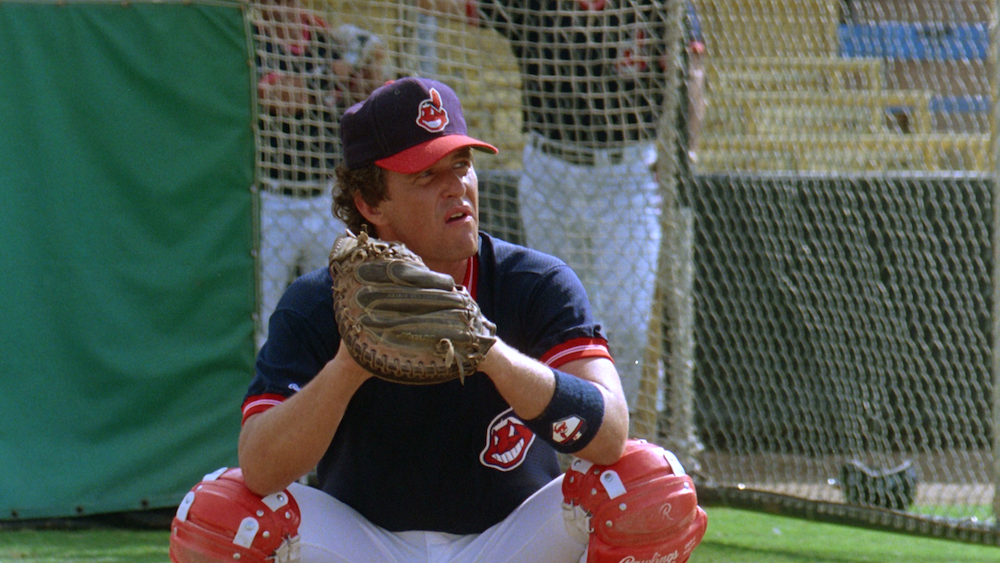 In Cleveland, former Las Vegas showgirl Rachel Phelps inherits the MLB team Cleveland Indians from her late husband. If she had her way without resistance, she would simply move the team to Miami but because of a contract with the city, she can't. However, there is an escape clause that states that if the attendance falls below a certain number, the team may move to another city. She decides to make the team the worst team ever
By hiring manager Lou Brown.
MAJOR LEAGUE is directed by David S. Ward. He only directed a handful of movies with mostly comedies aside from THE PROGRAM. This movie has become a cult-classic and regarded as one of the best sports/baseball movies to date. The cast portrayed these unforgettable characters with so many memorable moments and lines.
Cast
Tom Berenger – Jake Taylor
Charlie Sheen – Ricky "Wild Thing" Vaughn
Corbin Bernsen – Roger Dorn
Margaret Whitton – Rachel Phelps
James Gammon – Lou Brown
Rene Russo – Lynn Weslin
Bob Uecker – Harry Doyle
Wesley Snipes – Willie Mays Hayes
Charles Cyphers – Charlie Donovan
Chelcie Ross – Eddie Harris
Dennis Haysbert – Pedro Cerrano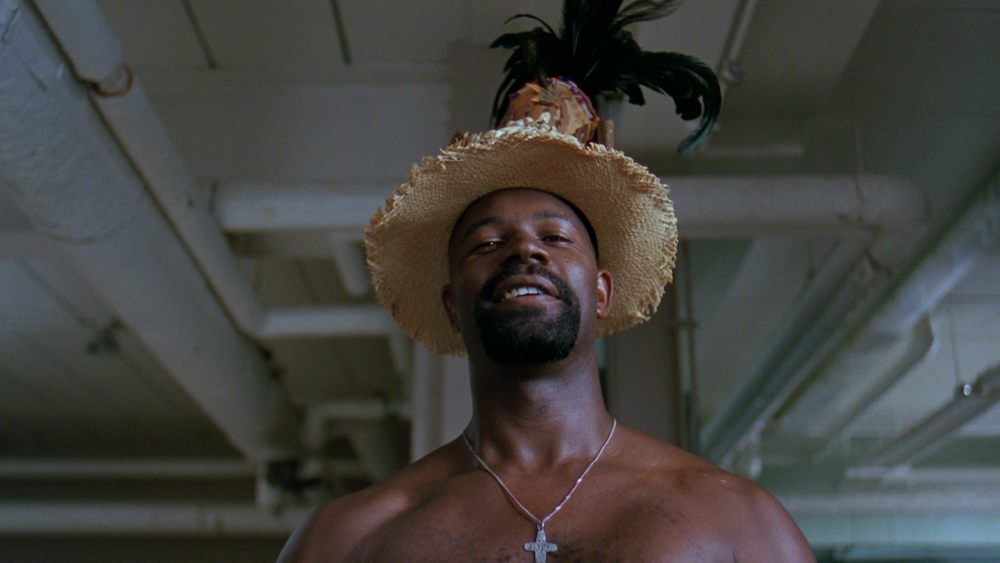 VIDEO QUALITY:
The video is a 1080p AVC presentation that has been laterally moved from the initial Paramount release of "The Wild Thing" edition. The images have been updated from the DVD and have a fine grain on the video. Things are cleaner and sharper but not exactly remastered. The colors are more realistic but more with a toe in the HD coloring and not just going all the way.
AUDIO QUALITY:
The audio is a lossless Dolby TrueHD 5.1 mix. There isn't as much surround use as you might think. With the larger crowds and stadiums, you might think that the rear speakers would be loaded with surround sound but it is weak until the end. Music and dialogue are clear as well as properly prioritized.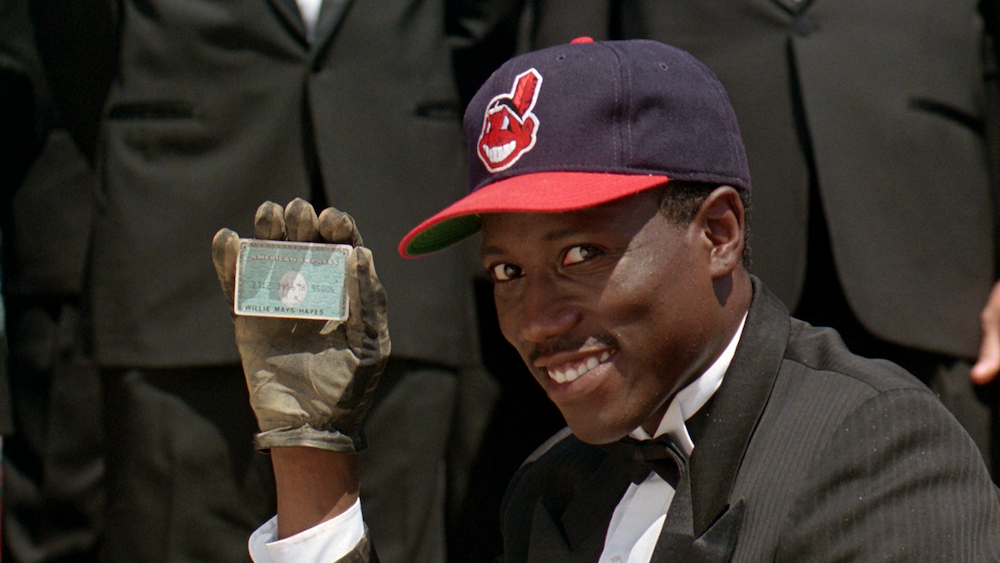 SUPPLEMENTS & PACKAGING
-Audio Commentary:
with Writer/Director David S. Ward and Producer Chris Chesser.
-My Kinda Team: Making MAJOR LEAGUE:
A nice sized featurette with interviews of cast and crew about the movie.
-A Major League Look at MAJOR LEAGUE:
This gets into the legacy of the movie with real ballplayers from the real team.
-Bob Uecker:
Just a Bit Outside: The cast and crew, as well as Uecker, talking to Uecker himself about the time making the movie.
-Alternate Ending:
with David S. Ward introduction
-A Tour of Pedro Cerrano's Locker
-Photo Gallery
Disc Details
1 Blu-ray Disc
Running Time
107 mins
Edition Ratings
Rated R
Region Coding
Region Free
Video Resolution
1080p AVC MPEG-4
Aspect ratio: 1.78:1
Audio Mixes
English Dolby TrueHD 5.1
Spanish Dolby Digital 2.0
French Dolby Digital 2.0
Subtitles
English
English SDH
French
Spanish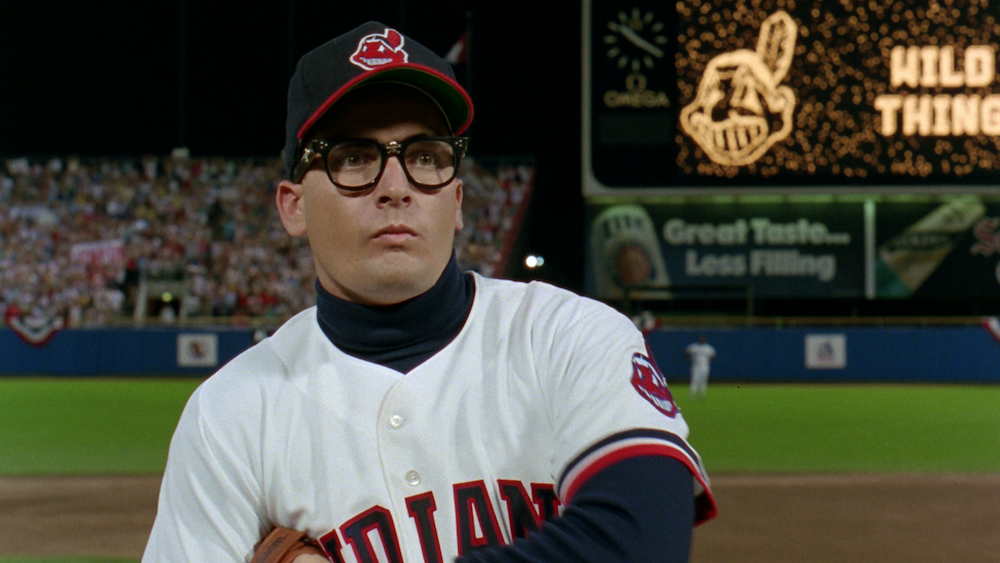 THE BOTTOM LINE:
MAJOR LEAGUE is a classic and, personally, seeing it on Blu-ray for the first time is a nice treat. It has been cleaned up on the video as well as the audio. The extras are nice and great for anyone who has seen the film once or one hundred times. Actually, for anyone who likes any combination of sports, comedy, and underdog movies, pick this one up.