Footlight Parade is a 1933 American, pre-Code, musical film starring James Cagney, Joan Blondell, Ruby Keeler and Dick Powell and featuring Frank McHugh, Guy Kibbee, Hugh Herbert and Ruth Donnelly. In 1992, Footlight Parade was selected for preservation in the United States National Film Registry by the Library of Congress as being "culturally, historically, or aesthetically significant".
Purchase FOOTLIGHT PARADE on Blu-ray Today!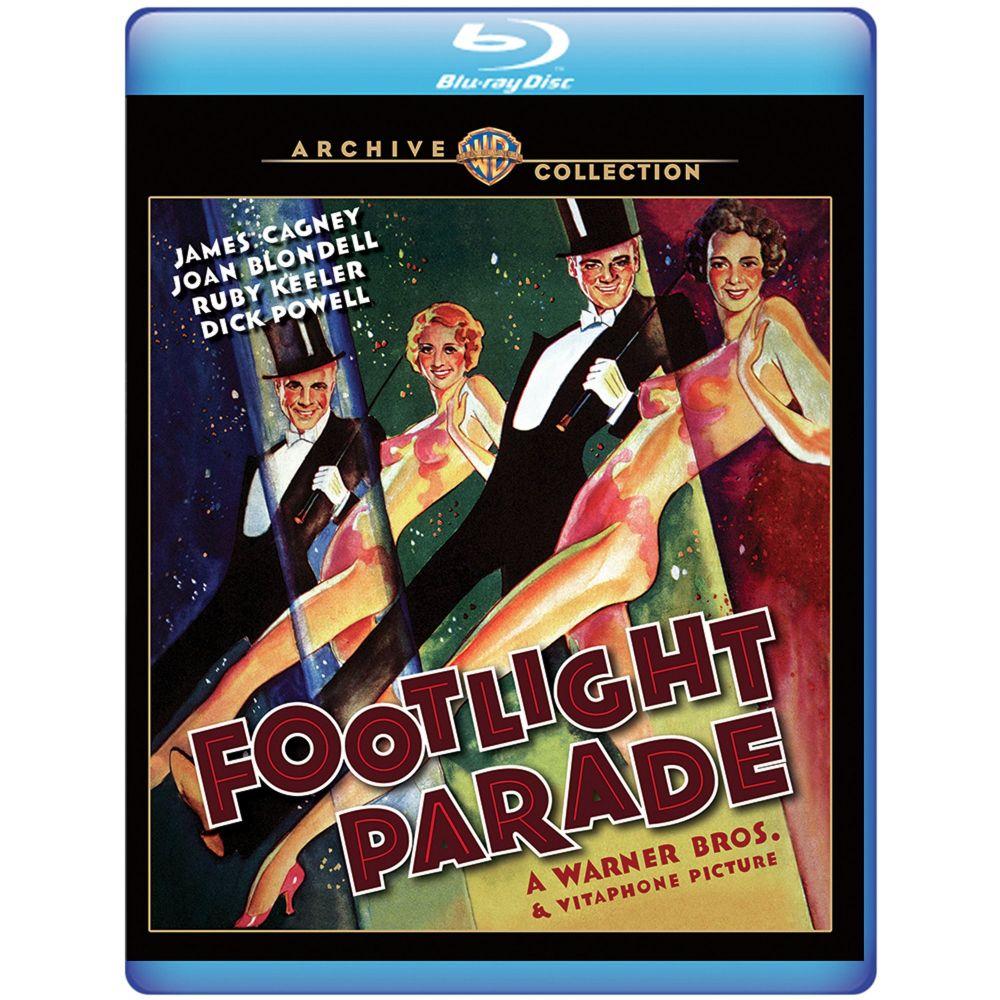 Check Out FOOTLIGHT PARADE On Blu-ray Here Directly At Warner Archive
Video / Audio Quality Details:
FOOTLIGHT PARADE comes to blu-ray in 1080p HD from Warner Archive as part of the Warner Archive Collection on a made to order Blu-ray. The film has an audio track of DTS HD Master Audio 2.0 Mono and English subtitles SDH. Clocking in at 103 minutes this film looks amazing for a black and white film dating back to 1933! This blu-ray will allow generations to enjoy this classic for years to come. A historical film in beautiful 1080p goodness Warner Archive have made a fine grain master, derived from the almost 90 year-old nitrate camera negative!
Special Features Include the following:
"Footlight Parade: Music for the Decades" – Featurette
Two Vintage Warner Bros. Shorts: Rambling 'Round Radio Row #8, Vaudeville Reel #1
Four Vintage Warner Bros. Cartoons: Honeymoon Hotel, Young and Healthy, One Step Ahead of My Shadow, Sittin' on a Backyard Fence
Original Trailer
Like many of the Pre-Code films of the time, including musicals, promotion of these productions was done using advertisement of scantily clad women on movie release posters, lobby cards and promotional photographs, as seen of Joan Blondell. – wikipedia