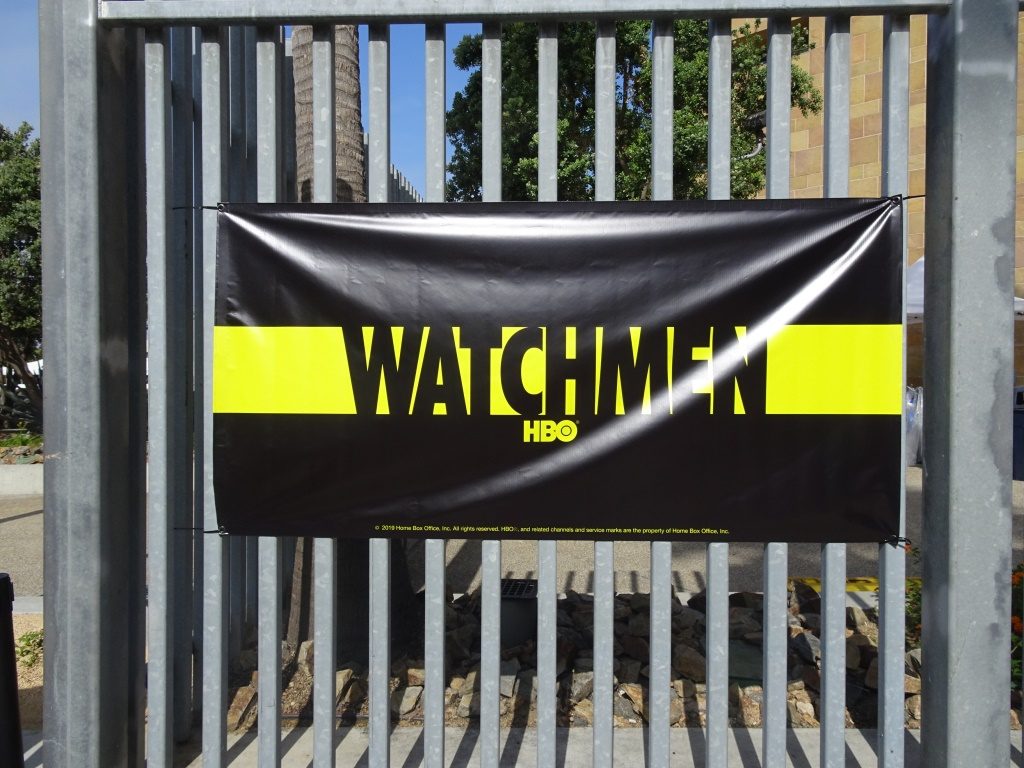 After last year's hiatus from comic-con HBO was back in force with panels for His Dark Materials, Westworld III, and Game of Thrones. While there was no panel for Westworld the new series wasn't entirely forgotten as HBO had a cool offsite activation at comic-con to help promote the upcoming series.
Set in two locations the Watchmen experience took you through the process that turned Jon Osterman into Dr. Manhattan in Gila Flats in 1959. Stuck in an intrinsic field experiment test chamber Jon is transformed into the superhuman being Dr. Manhattan. The experience was pretty fun as you moved around a pad as your body was destroyed and rebuilt.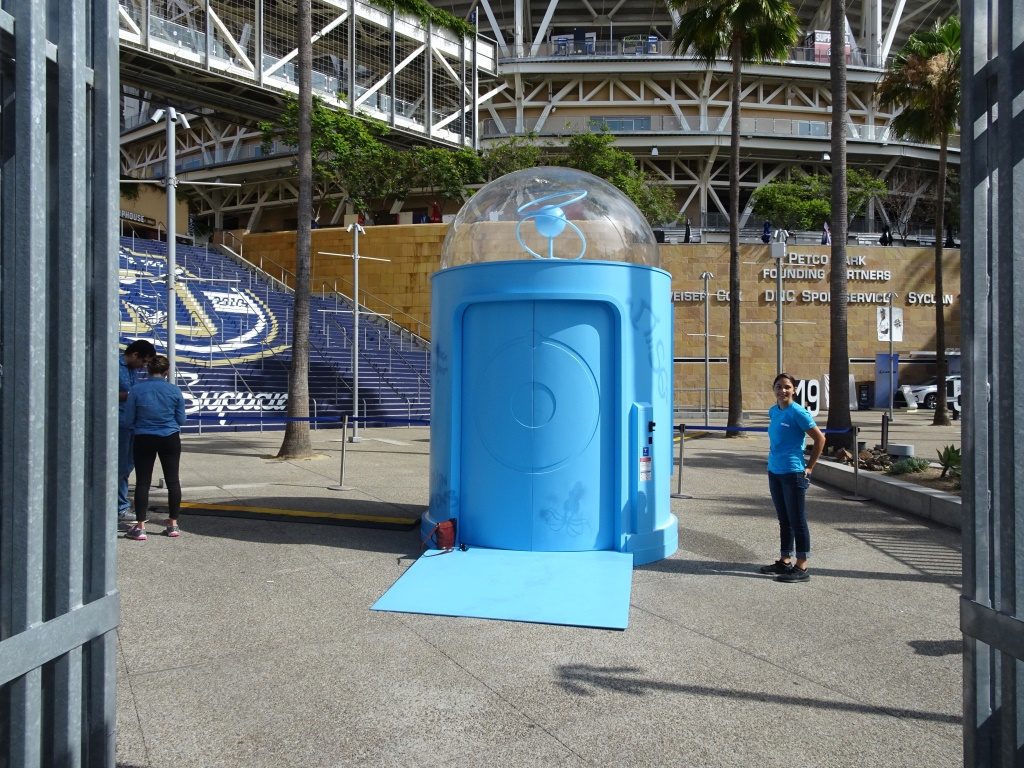 The whole experience developed by HBO in partnership with the creative team from Campfire and production studio The Mill only took about three minutes total and afterwards you were sent a gif of the experience as well as a limited set of pins made by Yesterdays Enamel Pins.
Set in an alternate history where "superheroes" are treated as outlaws, this drama series from executive producer Damon Lindelof embraces the nostalgia of the original groundbreaking graphic novel of the same name while attempting to break new ground of its own. The cast includes: Regina King, Jeremy Irons, Don Johnson, Jean Smart, Tim Blake Nelson, Louis Gossett Jr., Yahya Abdul-Mateen II, Hong Chau, Andrew Howard, Tom Mison, Frances Fisher, Jacob Ming-Trent, Sara Vickers, Dylan Schombing and James Wolk. Produced for HBO by White Rabbit in association with Warner Bros. Television; executive producer/writer Damon Lindelof; executive producer/director, Nicole Kassell; executive producer, Tom Spezialy; executive producer/director, Stephen Williams; executive producer, Joseph Iberti. Based on the graphic novel co-created and illustrated by Dave Gibbons and published by DC.
For updates and news regarding Watchmen you can follow along on Twitter: @Watchmen, Instagram: @watchmen, Facebook: @WatchmenHBO and use #WatchmenHBO.