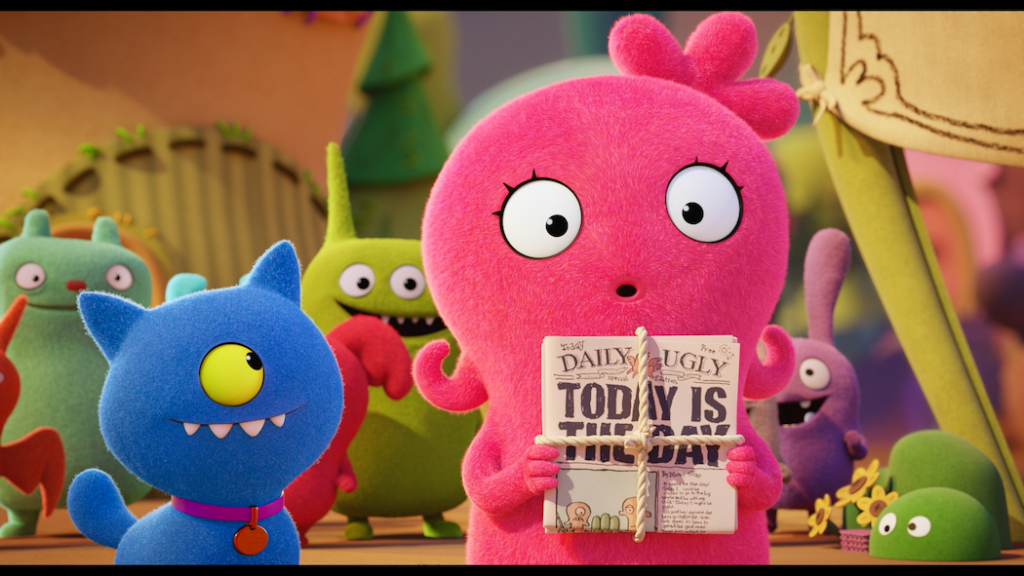 Dolls are made to go with one special child but when they're misshapen or deformed, they are sent in a tunnel to Uglyville. There they live with others like them and some still have that drive to belong to a child. They decide to follow the tunnel back to get to the real world but end up in a place called Perfection. The dolls here are put through rigorous testing to be placed. In a place where everything is perfect, how can the ugly dolls succeed?
Kelly Asbury directs UGLYDOLLS and he solely works on animated films like SHREK2 and KNOMEO & JULIET. I can't help but make this joke but this movie is superficial. It's very by the numbers with little substance.
Cast
Kelly Clarkson – Moxy
Nick Jonas – Louis "Lou"
Janelle Monáe – Mandy
Blake Shelton – Ox
Pitbull – Ugly Dog
Wanda Sykes – Wage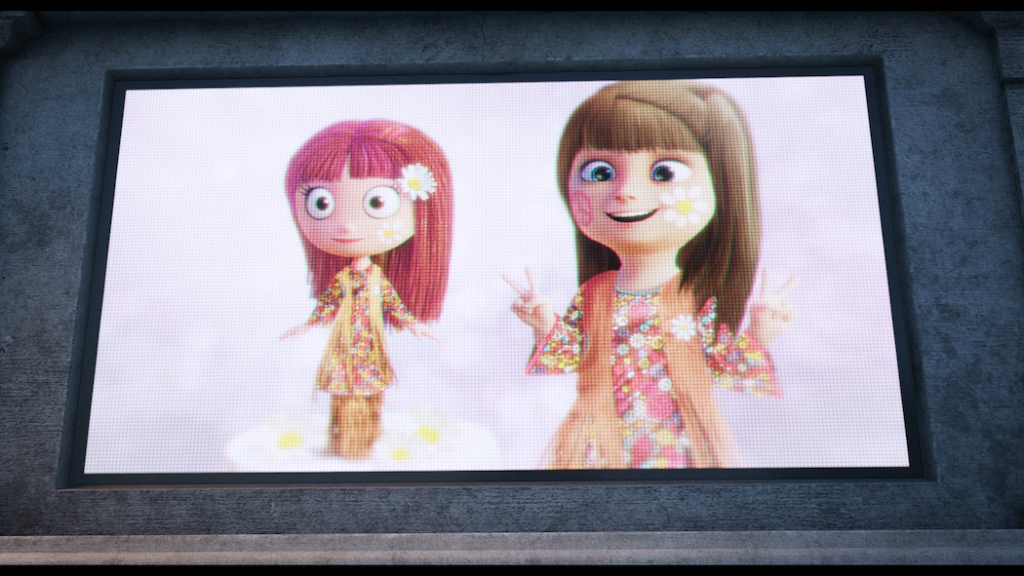 VIDEO QUALITY:
The video is a 1080p AVC that is practically flawless. The material that the dolls are made of is realistic in texture as well as movement. Things have been rendered and authored properly to make this movie stand out. The coloring is bright with a brilliance that pushes the limits. The blacks are dark and have some nice contrasting.
AUDIO QUALITY:
The audio is a lossless DTS-HD Master Audio 7.1 mix that has some nice moments. The music is bold and tone well. It has definition with the music and voices separated. There is solid bass with some spots of deep LFEs. The effects are clean and blend nicely. Dialogue is evenly prioritized.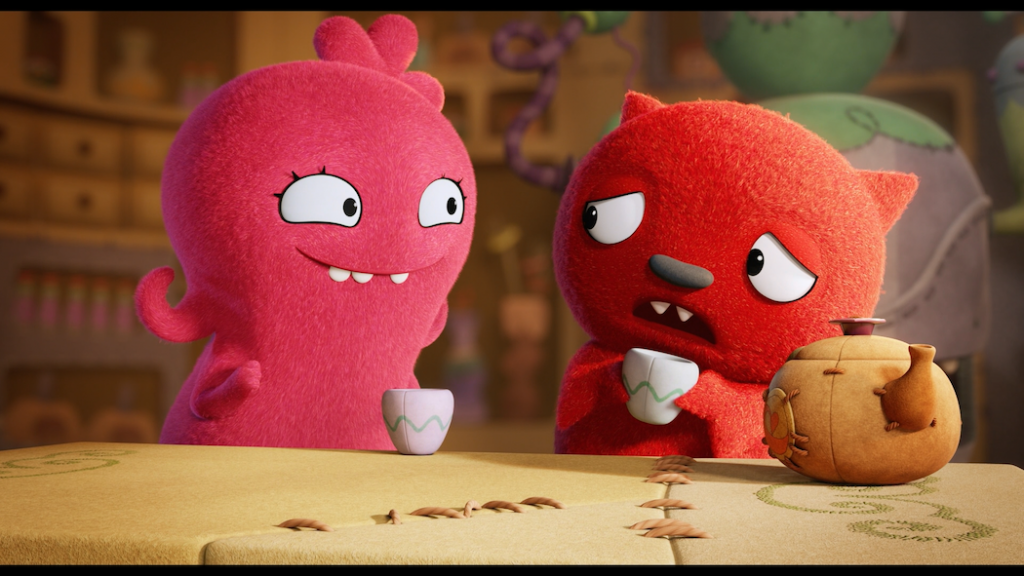 SUPPLEMENTS & PACKAGING
-Making UGLYDOLLS:
This is a 5-part featurette with quick sections.
BTS Countdown
Couldn't Be Better
Broken and Beautiful
The Ugly Truth
Pitbull
-Fun with the Cast of UGLYDOLLS:
This is also a 5-part featurette with quick sections.
Would You Rather
Cast Talents
Kelly's Gifts
Kelly's Reaction
Ready, Set, Draw
-Sing-Along Tease:
This is a teaser for the karaoke-like version of the movie.
-Sing-Along Edition
-Trailers
Disc Details
2-Disc Set w/ 1 Blu-ray and 1 DVD
Running Time
88 mins
Edition Ratings
Rated PG
Region Coding
Region Free
Video Resolution
1080p AVC MPEG-4
Aspect ratio: 1.85:1
Audio Mixes
English DTS-HD Master Audio 7.1
Subtitles
English SDH
Spanish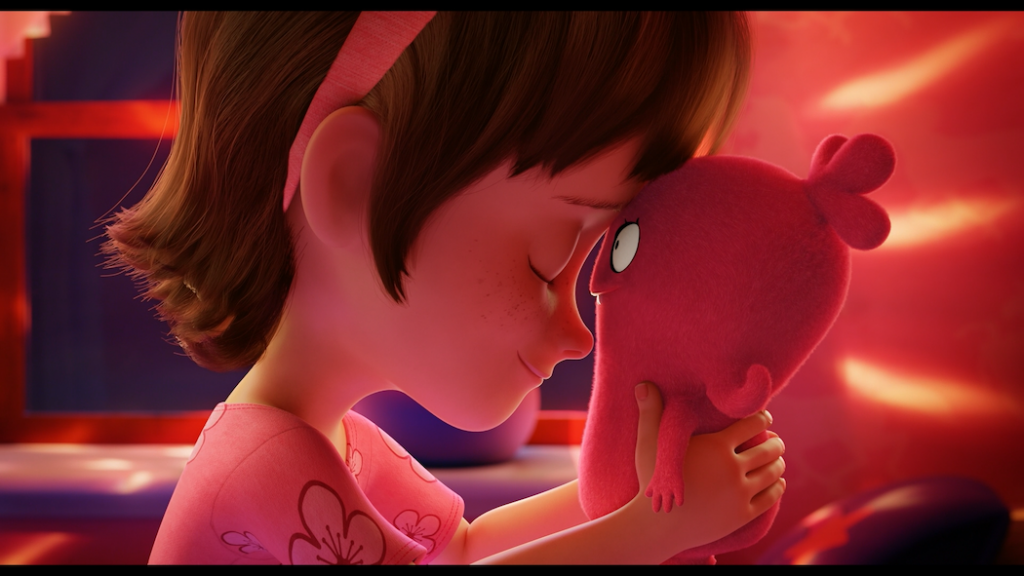 THE BOTTOM LINE:
UGLYDOLLS has a cute message and some nice music, animation and voice acting. The movie itself is ok but the audio/video gets top marks. There are a lot of extras and karaoke for the kids. I say give it a rent first to make a decision.