How Long Will I Love U is a 2018 Chinese fantasy romantic comedy film written and directed by Su Lun, based on an idea by Xu Zheng who also produced the film. The film stars Tong Liya and Lei Jiayin, and tells a story about a young woman from 2018 and a young man from 1999 who become roommates after a spacetime merge inside their apartment.
Purchase HOW LONG WILL I LOVE U on Blu-ray on NOW!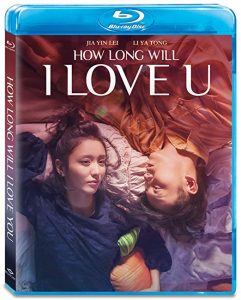 THE MOVIE:
HOW LONG WILL I LOVE U starts off as a story in two different stories happening in different time eras. Gu Xiaojiao (Tong Liya) is on the hunt for someone that will just take care of her. She manages to find someone that will take care of her. She meets a nerdy guy that is looking for someone new after the death of his wife.
Lu Ming (Jia Yin Lei) is a young architect that is having the worst luck as of late. He is trying to pitch his new housing development to a client and is left without a deal. Now Lu is back to square one.
As both Gu and Lu go back to their apartment then fall asleep and come to enter into one timeline. They now both inhabit one apartment. Lu is alive in 1999 and Gu is alive in 2018, and they inhabit the same apartment basically two decades apart.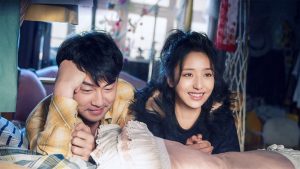 VIDEO QUALITY:
The video is a 1080p quality on the blu-ray for HOW LONG WILL I LOVE U is pretty great. The color and details in the images were spot on. The lighting was changing between the apartment and the outside world. Using blues and yellows as primary. Overall, the lighting department did a great job with this film.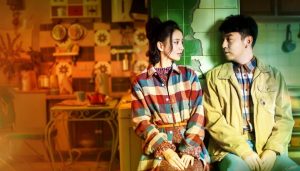 AUDIO QUALITY:
The audio is DTS-HD 5.1 Master Audio is good for the film. The entire film is in Mandarin so English viewers will have to live with reading the subtitles. The dialogue is pretty heavy throughout the majority of the movie. There is some action sounds towards the end. Then you get the sound of the Shanghai city life as well.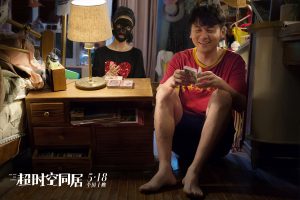 SUPPLEMENTS:
Bonus Features:
Trailer
Disc Details:
Blu-Ray Disc
Running Time:
101 mins
Edition Ratings:
Not Rated
Region Coding:
Region A
Video Resolution:
1080p AVC MPEG-4
Aspect ratio:2.39:1
Audio Mixes:
English (Dolby Digital 5.1)
Language:
Mandarin (Original)
Subtitles:
English
Chinese