TAKING TIGER MOUNTAIN involves militant feminist scientists that brainwash a research subject to assassinate the Welsh Minister of Prostitution. Meanwhile World War III is being fought and the USA has been invaded.
Purchase TAKING TIGER MOUNTAIN on Blu-ray on NOW!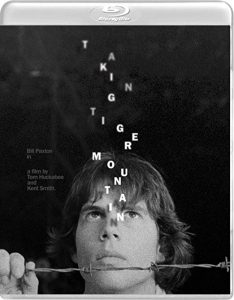 THE MOVIE:
TAKING TIGER MOUNTAIN concerns a young man named Billy (Bill Paxton) who doesn't want to compete in World War III. He decides to submit himself to a radical feminist organization looking to create sleeper agents to help bring down organized prostitution rings. Billy's brain becomes scrambled, then sent to a small village in Wales as he waits for a sign to complete his mission.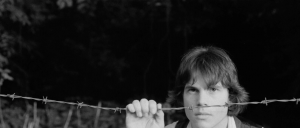 VIDEO / AUDIO QUALITY:
The video is a 1080p quality on the blu-ray for TAKING TIGER MOUNTAIN has finally come to life. This is the first time being viewed on HD format and there are a few minor flaws with the transfer but overall the it was a great visual. The team was able to layer the sounds so the quality up the audio was up to par with HD standards. The dialogue and overall performances were clear and easy to follow.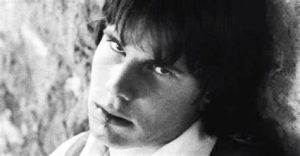 SUPPLEMENTS:
Bonus Features:
1. Region Free Blu-ray/DVD combo
2. Newly scanned & restored in 4k from its 35mm Techniscope negative
3. Presenting both the original theatrical version and the 2019 'Revisited' version
4. Director introductions for both versions
5. "Taking Over Tiger Mountain" – an interview focused on the original version with director Tom Huckabee
6. "Revisiting Tiger Mountain" – an interview focused on the revisited version with director Tom Huckabee
7. "Interviews with Welshmen" – a short film by Kent Smith
8. Booklet with essay by Heather Drain
9. Reversible cover artwork
10. English SDH subtitles
Disc Details:
Blu-Ray Disc
DVD Disc
Running Time:
83 mins
Edition Ratings:
Not Rated
Region Coding:
Region A,B,C
Video Resolution:
1080p AVC MPEG-4
Aspect ratio:2.39:1
Audio Mixes:
English (Dolby Digital 5.1)
Language:
English
Subtitles:
English