Merrill's Marauders is a 1962 Technicolor war film, photographed in Panavision, and directed and co-written by Samuel Fuller. It is based on the exploits of the long range penetration jungle warfare unit of the same name in the Burma Campaign, culminating in the Siege of Myitkyina.
Purchase MERRILL'S MARAUDERS on Blu-ray Today!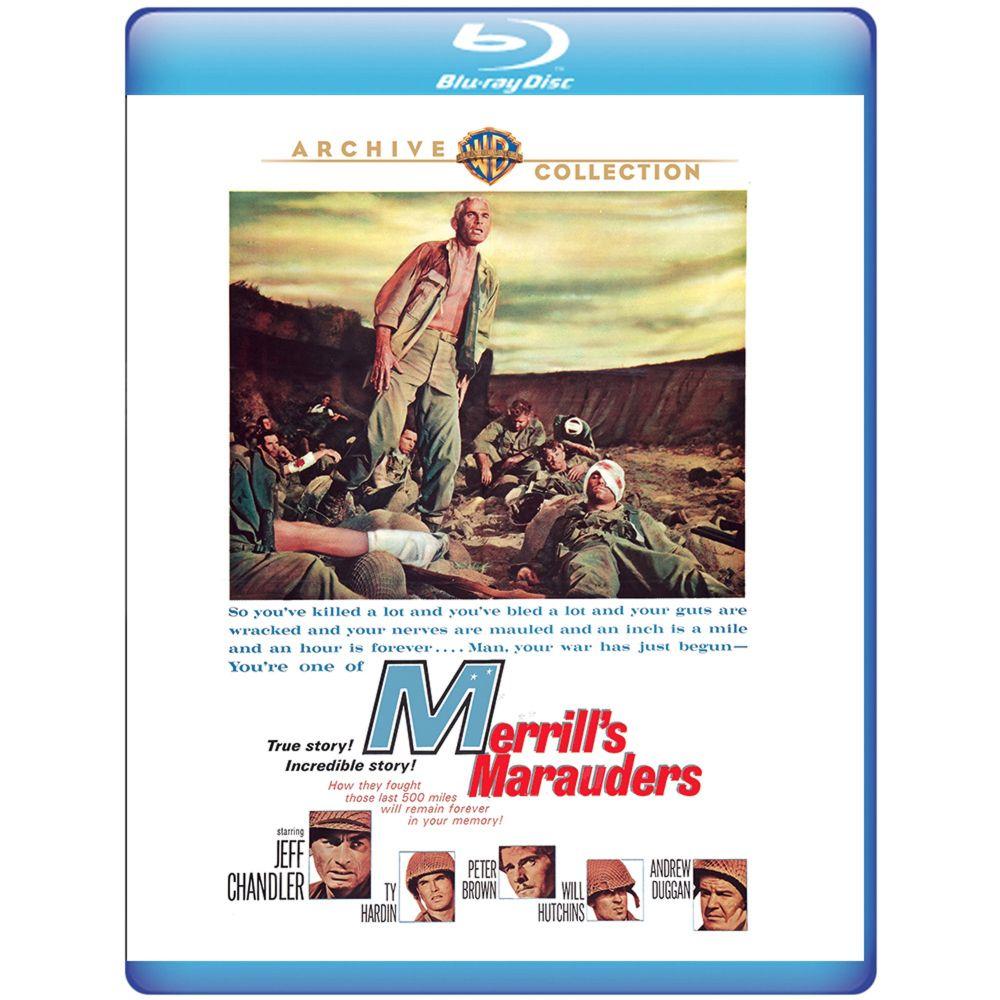 Check Out MERRILL'S MARAUDERS On Blu-ray Here Directly At Warner Archive
Video / Audio Quality Details:
MERRILL'S MARAUDERS comes to blu-ray in 1080p HD from Warner Archive as part of the Warner Archive Collection on a made to order Blu-ray. The film has an audio track of DTS HD Master Audio 2.0 Mono and English subtitles SDH. Clocking in at 98 minutes this film from 1962 looks great. Technicolor panavision at it's finest with tender loving care.
The source is the non-fiction book The Marauders, written by Charlton Ogburn Jr., a communications officer who served with Merrill's Marauders. Filmed on location in the Philippines, the economical historical epic film stars Jeff Chandler (in his final role) as Frank Merrill. – wikipedia