THE HUSTLE is a 2019 American comedy film directed by Chris Addison and written by Stanley Shapiro, Paul Henning, Dale Launer, and Jac Schaeffer. It is a female-centered remake of the 1988 film Dirty Rotten Scoundrels, which is itself a remake of the 1964 film Bedtime Story. The film stars Anne Hathaway, Rebel Wilson, Alex Sharp, and Dean Norris, and follows two women who set out to con an internet millionaire.
Purchase THE HUSTLE on Blu-Ray NOW!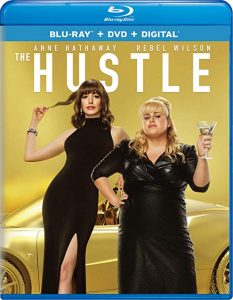 THE MOVIE:
THE HUSTLE is a  2019 comedy, crime film that stars Anne Hathaway and Rebel Wilson. Josephine Chesterfield (Anne Hathaway) is possibly considered to be the best con artist in the world. Always aiming to strike against high level, wealthy people for her financial gain. Josephine meets Penny (Rebel Wilson) who is at the opposite end of the con artist spectrum. She uses simple cons to basically get her by in life. Nothing to crazy or difficult in her con game. Both ladies are talented but one clearly has the upper hand.
Penny eventually convinces Josephine to teach her the ways of a top level successful con artist so they both can go after the wealthiest of gentlemen that have wronged women. Penny has talent in the physicality and Josephine has the talent in being witty. Together the pair decide to attempt to pull off the ultimate con job against naive tech billionaire Thomas Westerburg (Alex Sharpe).
Overall, this film is defiantly a funny and enjoyable watch. Hathaway and Wilson share some great chemistry together and are able to bounce jokes off each other flawlessly.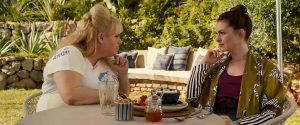 VIDEO/AUDIO QUALITY:
The video is a 1080p quality and is great for the film produces. There aren't many effects needed to produce this film so anything higher would be un needed. The audio quality for the film is a standard DTS-HD 5.1 Master Audio. The action scenes throughout are very small and is very dialogue heavy so that aspect was clear during the film. The video and audio paring got the job done successfully.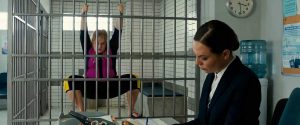 SUPPLEMENTS:
Bonus Features:
Hitting the Mark
Comedy Class
Con Artists
Feature Commentary by Director Chris Addison
Disc Details:
Two Disc Set
Blu-ray
DVD
Digital copy
Running Time:
1hr 34min.
Edition Ratings:
Rated PG-13
Region Coding:
Region A (B,C untested)
Video Resolution:
Resolution: 1080p
Original aspect ratio: 2.39:1
Audio Mixes:
English (Dolby Digital 5.1)
French
Spanish
Subtitles:
English, French, Spanish