Adventure and intrigue await all ye who venture into the small and sinister village of Moonfleet on the windswept moors of Dorsetshire. Particularly as directed by master-of-menace Fritz Lang, this colorful tale of a young boy's experiences among some really bad companions enthralls in the tradition of Kidnapped and Treasure Island.
Purchase MOONFLEET on Blu-ray Today!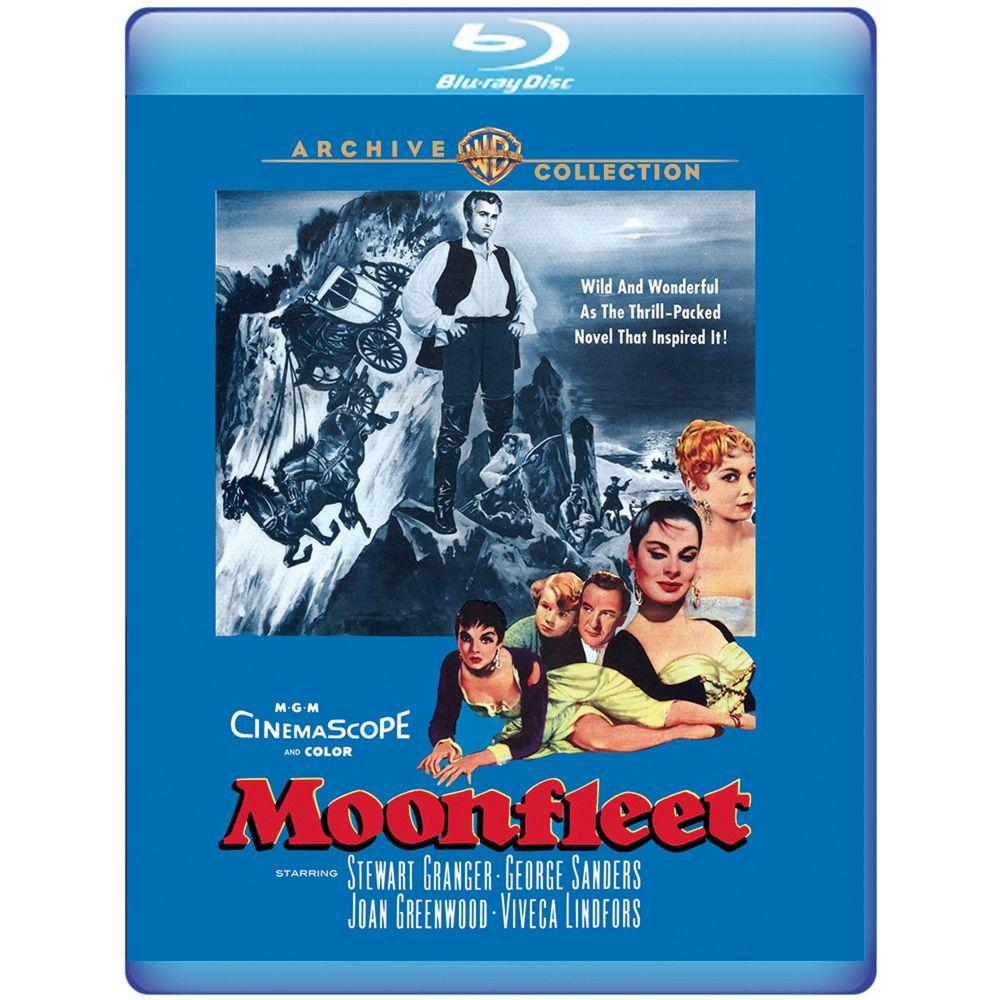 Check Out MOONFLEET On Blu-ray Here Directly At Warner Archive
Video / Audio Quality Details:
MOONFLEET comes to blu-ray in 1080p HD from Warner Archive as part of the Warner Archive Collection on a made to order Blu-ray. The film has an audio track of DTS HD Master Audio 2.0 stereo and English subtitles SDH. Clocking in at 87 minutes this film from 1955 looks great for all that could be done with it.
Here, young John Mohune (Jon Whiteley) arrives at his ancestral estate, now owned by the dashing, and mysterious Jeremy Fox (Stewart Granger). Out of love for the boy's mother, but against his better judgment, Fox grudgingly allows John to stay. He soon becomes attached to the boy, but his devotion is tested when John discovers a hidden smugglers' lair beneath the village graveyard and learns a shocking secret that could cost both him and Fox their lives.