The rivers are wide and rapid. The desert is vast and unforgiving. And when the trail turns craggy, men use pickaxes to dig grooves for the wagon wheels. Mother Nature can be overcome, but human nature remains deadly and unpredictable: Outlaws are using the Mormon wagon train as a hideout from a pursuing posse.
Purchase WAGON MASTER on Blu-ray Today!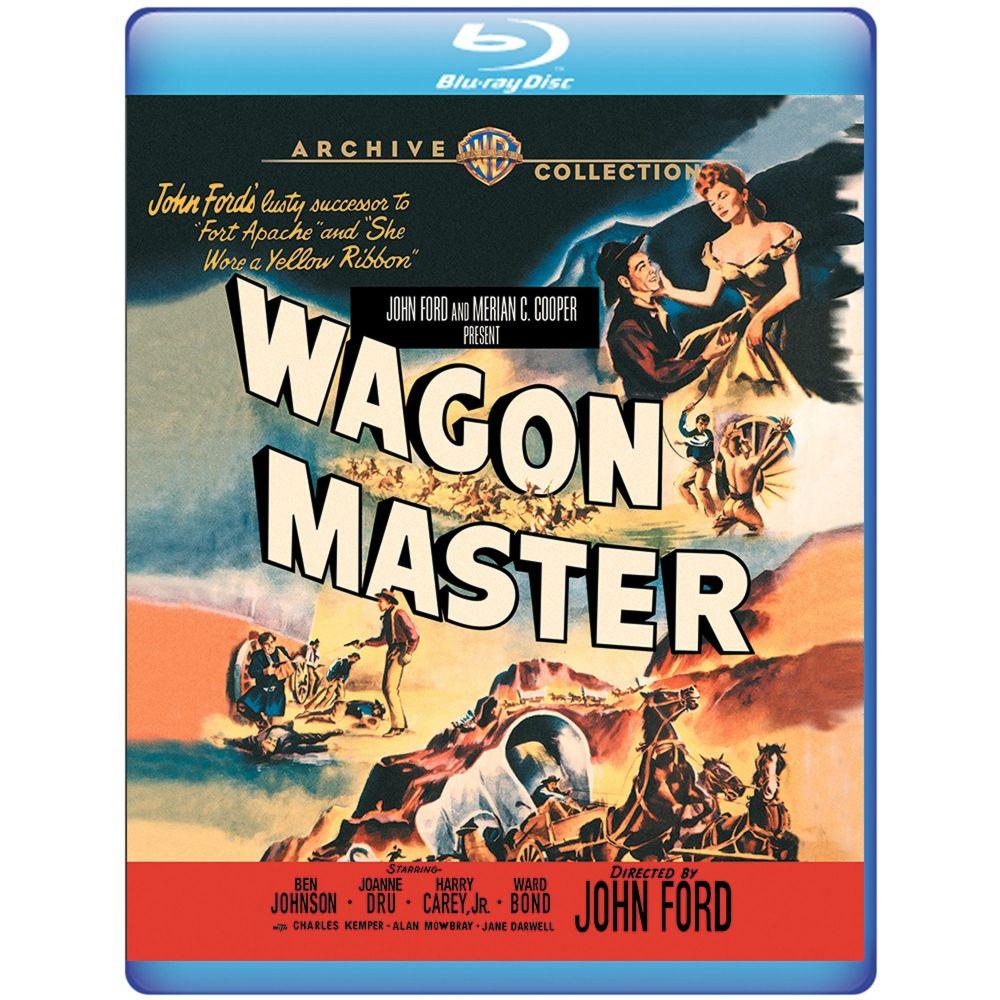 Check Out WAGON MASTER On Blu-ray Here Directly At Warner Archive
Video / Audio Quality Details:
WAGON MASTER comes to blu-ray in 1080p HD from Warner Archive as part of the Warner Archive Collection on a made to order Blu-ray. The film has an audio track of DTS HD Master Audio 2.0 Mono and English subtitles SDH. Clocking in at 86 minutes this film from 1950 just beautiful for a black and white picture of this age. Special feature included is a commentary with Harry Carey Jr. , Peter Bogdanovich and Director John Ford. To put that in perspective John Ford passed away in 1973, so this pre dates that.
John Ford's Wagon Master is one of the legendary filmmaker's personal favorites, a visually stirring celebration of Western will and cooperation set to the soundtrack crooning of the Sons of the Pioneers. Ben Johnson, Harry Carey Jr., Ward Bond (who would later lead TV's Wagon Train) and other familiar Ford stock company players take the reins in this glorious paean to the pioneer spirit. "Wagons west!"