BOOKSMART is a 2019 American coming-of-age comedy film directed by Olivia Wilde (in her feature directorial debut), from a screenplay by Emily Halpern, Sarah Haskins, Susanna Fogel, and Katie Silberman. It stars Beanie Feldstein and Kaitlyn Dever as two graduating high school girls who set out to finally break the rules and party on their last day of classes; Jessica Williams, Will Forte, Lisa Kudrow, and Jason Sudeikis also star. Will Ferrell and Adam McKay executive produced the film through Gloria Sanchez Productions.
Purchase BOOKSMART on Blu-Ray NOW!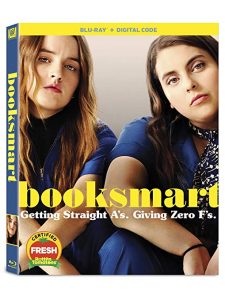 THE MOVIE:
The movie follows two high school best friends named Amy (Kaitlyn Dever) and Molly (Beanie Feldstein). They decide that forget about the high school goals they each set out to achieve and let loose for once. Amy has her eyes set on a certain girl and Molly just wants to make it through the night with her best friend intact.
After things don't go to plan the girls but try to figure out a way to get to the party of the night. The girls are hours from their dreams of graduating with the success they always desired to have. But, they want to go out swinging and making sure everyone remembers who they are for more exciting reasons.
Overall, this film was one of my favorite of the 2019 year. A fantastic debut film from Olivia Wilde as the director. She was able to put together something that will continue to be a cult classic for years to come. Defiantly reminded me of a modern day Superbad. Which makes sense after realizing that Molly (Beanie Feldstein) is Jonah Hills sister.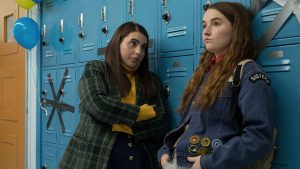 VIDEO/AUDIO QUALITY:
The video is a 1080p quality and is more than enough for a film of this caliber. The film mainly just follows the two lead characters around in their life so anything more than 1080p will probably not be a very different viewpoint. The colors and skin details during the film were very vibrant and sharp.
As far as the audio for the film goes, this film is pretty dialogue heavy and the sound was very clear throughout the film. There is not very many action scenes so the main focus of the audio was for the dialogue to come through the way they intended.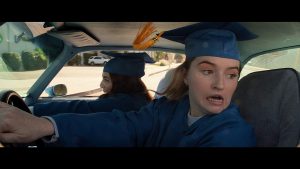 SUPPLEMENTS:
Bonus Features:
Audio Commentary
Deleted Scenes
Booksmart: The Next 'Best High School Comedy
Pliés and Jazz Hands: The Dance Fantasy (1080p, 2:24): A brief look at one of the movie's key sequences.
Dressing Booksmart
Gallery
Booksmart Theatrical Trailer
Sneak Peek : Trailers for Sorry to Bother You, Stuber, and Missing Link.
Disc Details:
Blu-ray
Digital copy
Running Time:
1hr 42min.
Edition Ratings:
Rated R
Region Coding:
Region A (B,C untested)
Video Resolution:
Resolution: 1080p
Original aspect ratio: 2.39:1
Audio Mixes:
English (Dolby Digital 5.1)
Spanish
Subtitles:
English, Spanish