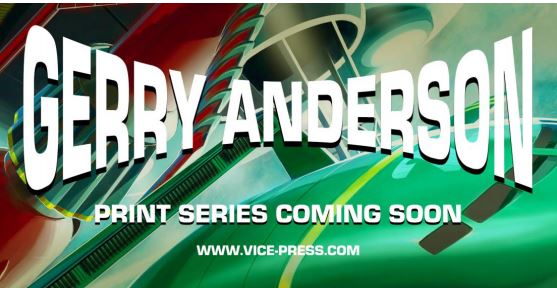 Vice Press, a U.K based print house focused on fully licensed artwork and screen-printed posters, are excited to announce a licensing agreement with ITV Studios Global Entertainment for an ongoing series of limited-edition art prints and Collectable pin badges featuring Thunderbirds and many more of Gerry & Sylvia Anderson's classic titles.

Working with a handpicked selection of renowned artists, designers and illustrators, Vice Press will be faithfully creating original art prints and enamel pin badges celebrating Thunderbirds, Stingray, Captain Scarlet, Space: 1999 and many more.
Vice Press will start to release artwork and Collectable pin badges from the series from Thunderbirds Day on September 30th 2019. Each release will only be available in a very limited edition and will start with a limited edition Thunderbirds art print by artist Henrik Sahlstrom and Thunderbird 1, Thunderbird 2, Thunderbird 3, Thunderbird 4 and Thunderbird 5 enamel pin badges designed by Florey.
Collectors can sign up to Vice Press' newsletter at https://vice-press.com/pages/newsletter to keep up to date with. You can also find Vice Press on Twitter, Facebook and Instagram at @VicePressNews