THE IRON ORCHARD is the story of Jim McNeely (Lane Garrison), a young man thrust into the vibrant and brutal West Texas oilfields in 1939. In a state gushing with oil and filled with ambition, McNeely settles into a small-town community that is slowly overcoming the trauma of the Great Depression. The formidable path before him is reddled with obstacles–overbearing bosses who try to keep him down, powerful oilmen who are reluctant to invest in a fresh face, and women who see salvation in his charms.
Purchase THE IRON ORCHARD on Blu-ray Today!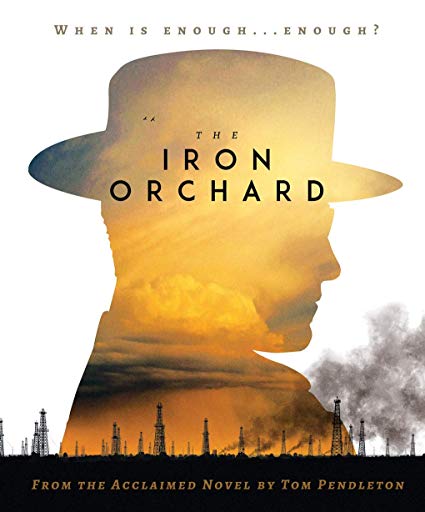 THE MOVIE:
The Iron Orchard is a great story, and a true one at that of what it can be to have the early oil American dream. A guy who worked his way up laying pipe to then drilling for oil and having much success. The lowest of lows, and the highest of highs, and temptations riddled in between which make a for a great story of life's true heartaches and struggles.
What changes a man, and what brings one back to reality. The movie plays out a bit like an epic, and a bit like a slow burn, but all the while showcasing a great measure of authenticity. The film is well directed, and comes highly recommended as a bit of a hidden gem that I feel we'll look back on the careers of the many fine actor's and actresses IMDB pages and discover this early work in years to come.
VIDEO QUALITY /AUDIO QUALITY:
The Iron Orchard comes to blu-ray with a DTS HD Master Audio 5.1 track that handles the film quite well. Mostly dialogue driven, with some few big sequences the audio is well done and I have no complaints. The video quality also looks great on blu-ray and they did a stellar job of also making you feel as if you were in the time period.
SUPPLEMENTS:
Director/Actor Commentary – Director Ty Roberts and actor Lane Garrison provide a great informative commentary track.
The Iron Orchard Trailer (01:47 in HD)
The Iron Orchard is based on a true story and of the novel of the same name by Tom Pendelton.