"SHAFT" is the next chapter in the film franchise featuring the coolest private eye on any New York City block.
Own Shaft on Blu-ray and DVD on September 24, or Own It Early on Digital on September 10.
THE MOVIE:
Another chapter of the SHAFT series begins with the son of John Shaft II (Samuel L. Jackson) named JJ (Jessie T. Usher). John Shaft II was an absent father in JJ's life. Throughout the years John would send JJ gifts but was never there when he needed him.
JJ found himself a job in the FBI as a new data analyst trying to do more than scrub work. After the suspicious death of JJ's best friend he decides to finds out the truth. He soon realizes that he must get the help of his father John. JJ might be the smart one in the family but when it comes to street smarts he needs his father guidance.
Overall, the movie was a pretty fun watch. the chemistry between Jackson and Usher flowed very well. Then throwing in some brief scenes with Regina Hall playing JJ's mom was enjoyable. There were also quite a few puns throughout the movie that made for some great laughs.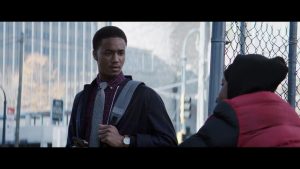 VIDEO/AUDIO QUALITY:
The video is a 1080p quality and that seems like a nice quality for a film like this. I am kind of shocked the studio didn't release this on 4K since its an action film but it got away with a standard blu-ray just fine.
As far as sound goes, the film is pretty dialogue heavy with a lot of investigating and interrogations happening. All the dialogue was very clear throughout the film.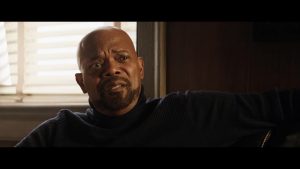 SUPPLEMENTS:
Bonus Features:
Can Ya Dig It? The Making of SHAFT
A Complicated Man: The SHAFT Legacy – Part One: A Bad Mother Born,
Part Two: No Questions Asked, Part Three: A Legend in His Time
Deleted Scenes
Gag Reel
Disc Details:
Blu-ray
DVD
Digital copy
Running Time:
111 min.
Edition Ratings:
Rated R
Region Coding:
Region A (B,C untested)
Video Resolution:
Resolution: 1080p
Aspect ratio: 2.40:1
Audio Mixes:
English (Dolby Digital 5.1)
Spanish
Subtitles:
English, Spanish, French