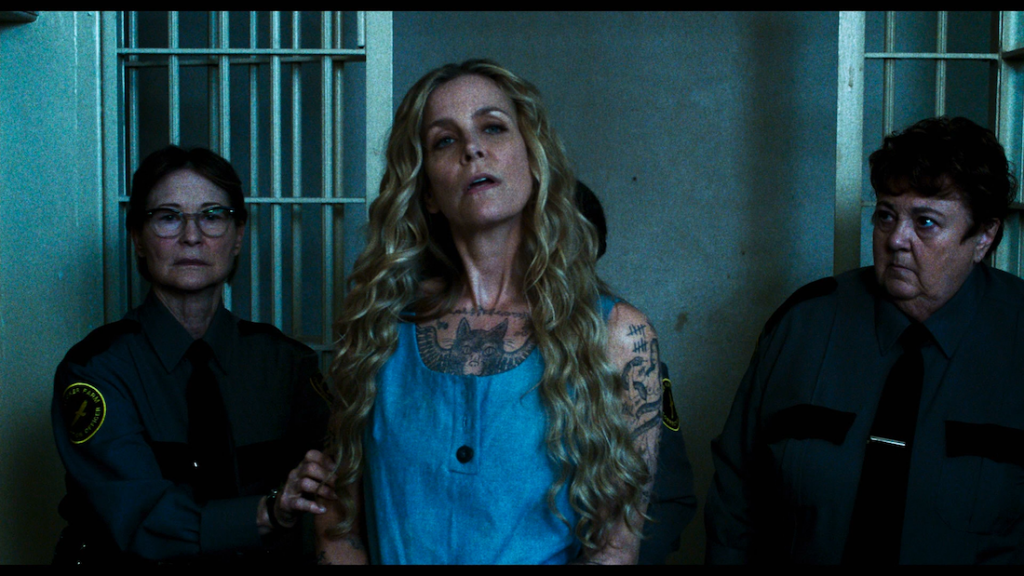 Following the events from THE DEVIL'S REJECTS, the trio survives the shootout with Police. Baby, Otis, and Captain Spaulding are now going to be tried for their crime spree. Their story makes the news and brings out people who emphatically believe that "The Three" should be released. They are handed life in prison and Spaulding is killed by lethal injection. This isn't the end of the story with a breakout being inevitable.
Written and directed by Rob Zombie, 3 FROM HELL continues the story set in motion back in 2003. The looks and feel of the films is all here but more like THE DEVIL'S REJECTS than HOUSE OF 1000 CORPSES.
Cast
Bill Moseley – Otis B. Driftwood
Sheri Moon Zombie – Vera-Ellen "Baby" Firefly
Sid Haig – Captain Spaulding
Richard Brake – Winslow Foxworth "Foxy" Coltrane
Danny Trejo – Rondo
Dee Wallace – Greta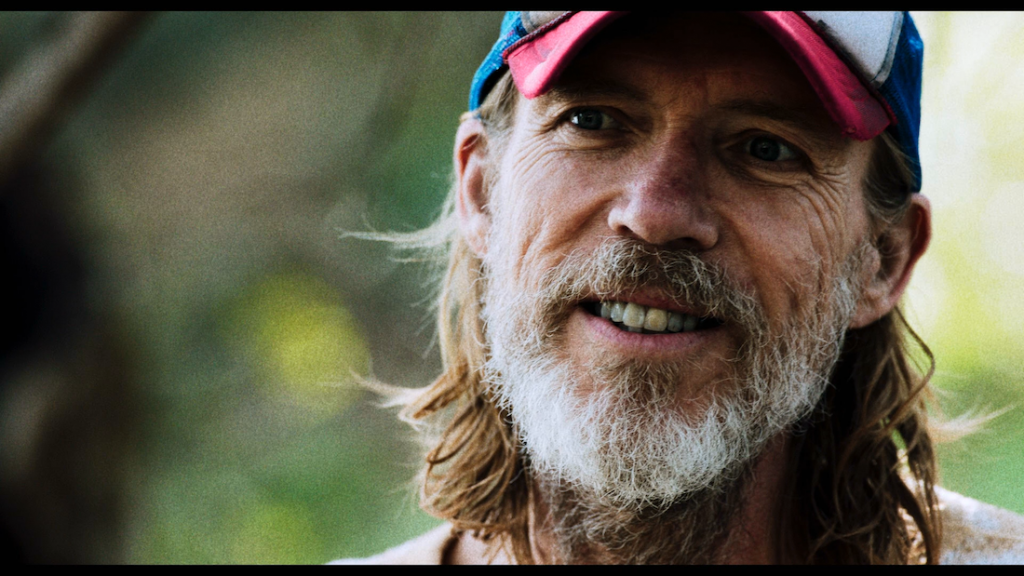 VIDEO QUALITY:
The video is a 2160p HEVC presentation that might not be in line with Rob Zombie's vision. He tends to make the images on film look unnatural and off-putting. The increased coloring, detail, and contrasting comes off somewhat strong for the format. Some colors become oversaturated and too bold. The colors that look good just remind you what format you're watching. Some of the contrasting create noise as its being pushed.
AUDIO QUALITY:
The Dolby TrueHD 7.1 mix has lively effects in the insanity that is happening on screen. The film is almost as if you're wanting someone that can't settle down. The gunfire is bold with clear sound and realistic tones. Music and dialogue are prioritized well.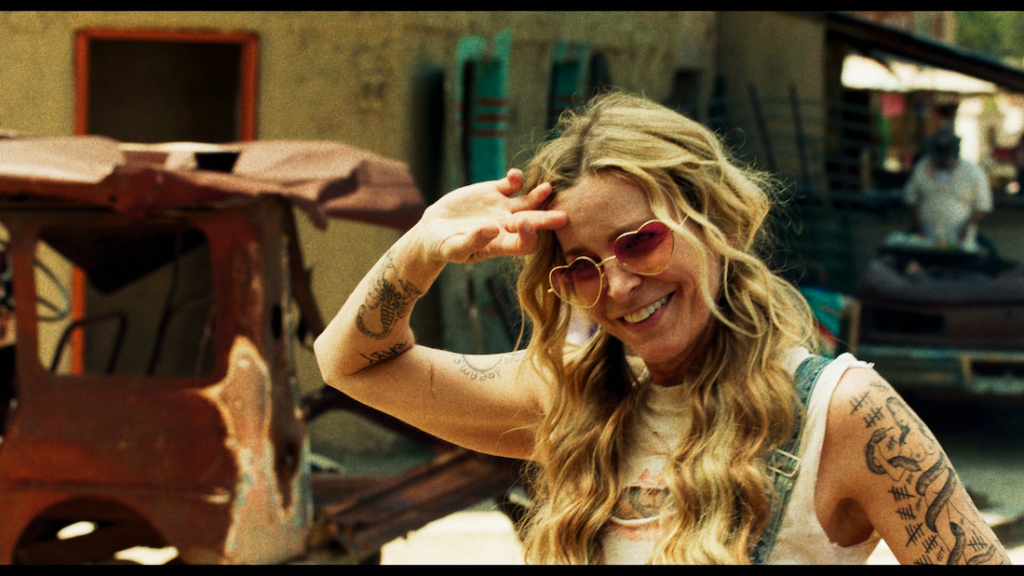 SUPPLEMENTS & PACKAGING
-Audio Commentary:
with Rob Zombie
-To Hell and Back: The Making of 3 FROM HELL:
This is a look at making the film and has some footage of the late, great Sid Haig. It's a thoughtful inclusion of the release.
Disc Details
2-Disc Set w/ 1 4k UHD and 1 Blu-ray
Digital Copy
Running Time
111 mins
Edition Ratings
Rated R
Region Coding
Region A
Video Resolution
2160p HEVC H.265
HDR: HDR10
Aspect ratio: 1.85:1
Audio Mixes
English Dolby TrueHD 7.1
Subtitles
English SDH
Spanish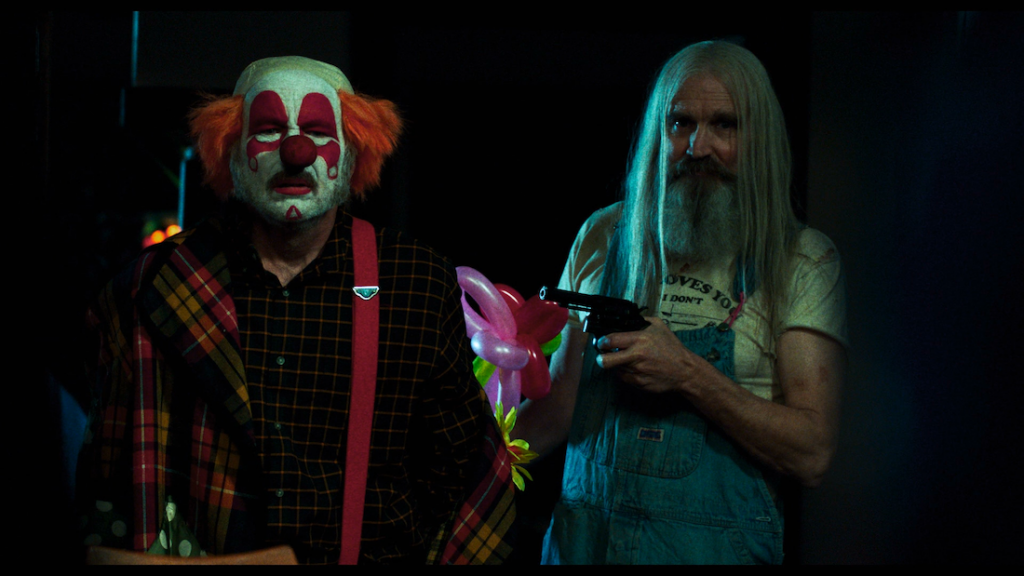 THE BOTTOM LINE:
3 FROM HELL is in the same vein as THE DEVIL'S REJECTS and 31. It is Zombie making a grindhouse-esque film with, on the surface, insanity happening for no rhyme or reason. This could be the start of a new trio going on a murderous tear until caught or dead. The 4k UHD brings a lot of Zombie's filming techniques stronger than even he might've anticipated and the Blu-ray is a tad tamer. The audio is a well done mix and brings out everything that he throws at you. The extras are pretty good and more are always welcome. Fans of the series or Rob Zombie's work will want to check this out.