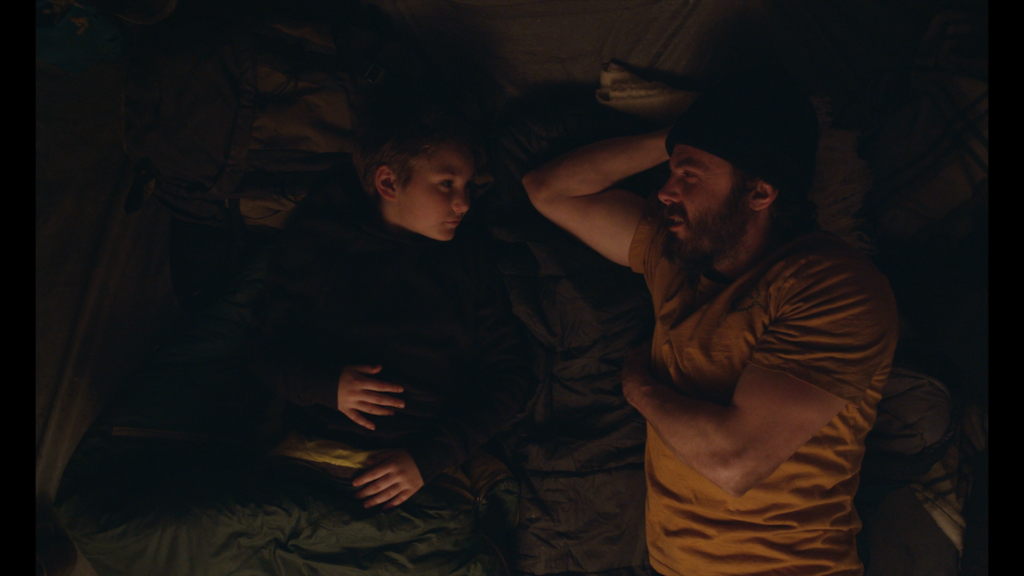 After an epidemic that has affected only women, a father in a post-apocalyptic world has to keep his daughter safe. They move around and disguise her as a boy due to the possibility that she may be the only female left alive.
LIGHT OF MY LIFE is written and directed by Casey Affleck. It has a minimal cast with some sporadic survivors making their way into the film. In this, Affleck shows the deformation and conviction it takes to keep his daughter safe. His way is to be strict but fair. They also are planners with every move having some meaning behind it.
Honestly, I'm a big fan of Casey Affleck and, in some way, might be the better actor between himself and his brother Ben. His portrayal is natural and feels somewhat real. I thought that this was going to resemble the post-apocalyptic film THE ROAD but this simply feels different.
Cast
Casey Affleck – Dad
Anna Pniowsky – Rag
Elisabeth Moss – Mom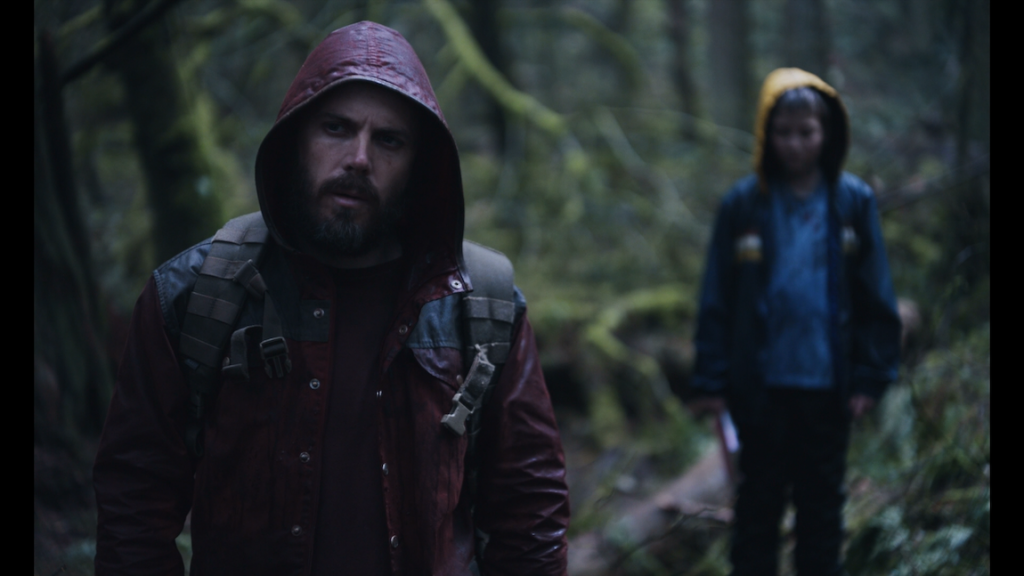 VIDEO QUALITY:
The video is a 1080p AVC presentation that plays the "details" card and not so much with the colors. The terrain in the woods and countryside is wet with the foliage being seen clearly. Facial hair and lines are also cleanly transferred. The entire opening is dark and so is the majority of the movie. There are some spots of noise in lower lit scenes and the opening is one of them. There is a lot of time spent in them staying safe in dark shelters. Colors are, for the most part, muted throughout the film. The red jacket that Affleck wears is one of the boldest colors on screen.
AUDIO QUALITY:
The audio is a lossless DTS-HD Master Audio 5.1 mix. The soundtrack creates an environment with a simple score and effects. The score is soft but picks up when needed. Effects such as wind, weather, and the rustling of the trees make the experience more visceral. In this dialogue-heavy films, it is prioritized well.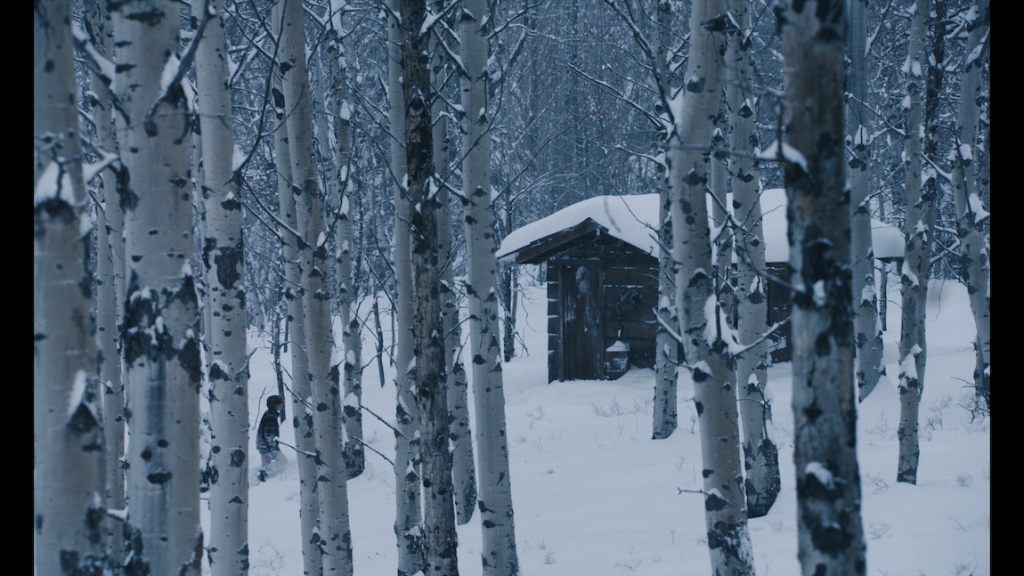 SUPPLEMENTS & PACKAGING
There are no extras included.
Disc Details
1 Blu-ray Disc
Digital Copy
Running Time
120 mins
Edition Ratings
Rated R
Region Coding
Region Free
Video Resolution
1080p AVC MPEG-4
Aspect ratio: 1.66:1
Audio Mixes
English DTS-HD Master Audio 5.1
Subtitles
English
English SDH
Spanish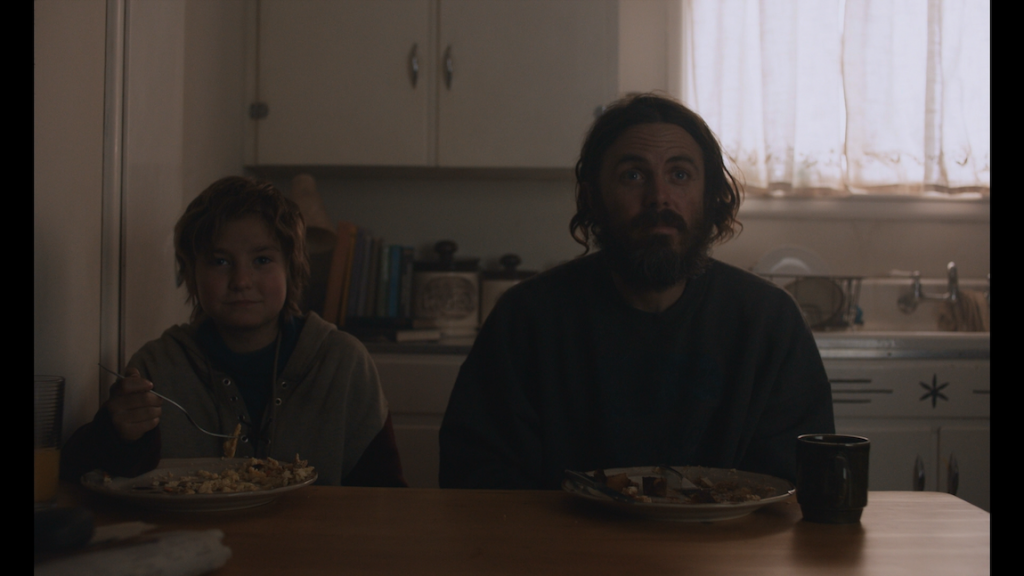 THE BOTTOM LINE:
LIGHT OF MY LIFE is a slow-burning, survival story with plenty to keep the audience interested. Character's motives make sense and help make this situation imaginable. This isn't like the movies with zombies or being old in the middle of some biological outbreak but what people have to do to pick up the pieces. Both the audio and video are near-perfect but the are no extras. This is one of those movies where I would like to know where the filmmakers' heads were to cast Rag. Either way, this is a film I highly recommend because it is worth your time.