Join Spoke Art this Friday night for a very special 35mm film screening of Guillermo del Toro's iconic classic, Pan's Labyrinth.

As a treat to their East and West Coast fans Spoke Art is excited to announce that the film screening will take place concurrently at both the Roxie Theater in San Francisco and the Roxy Theater in New York City.

To celebrate, artist Matt Taylor has created a stunning new limited edition screen print, measuring 24″ x 36″ and printed on a sumptuous pearlescent paper.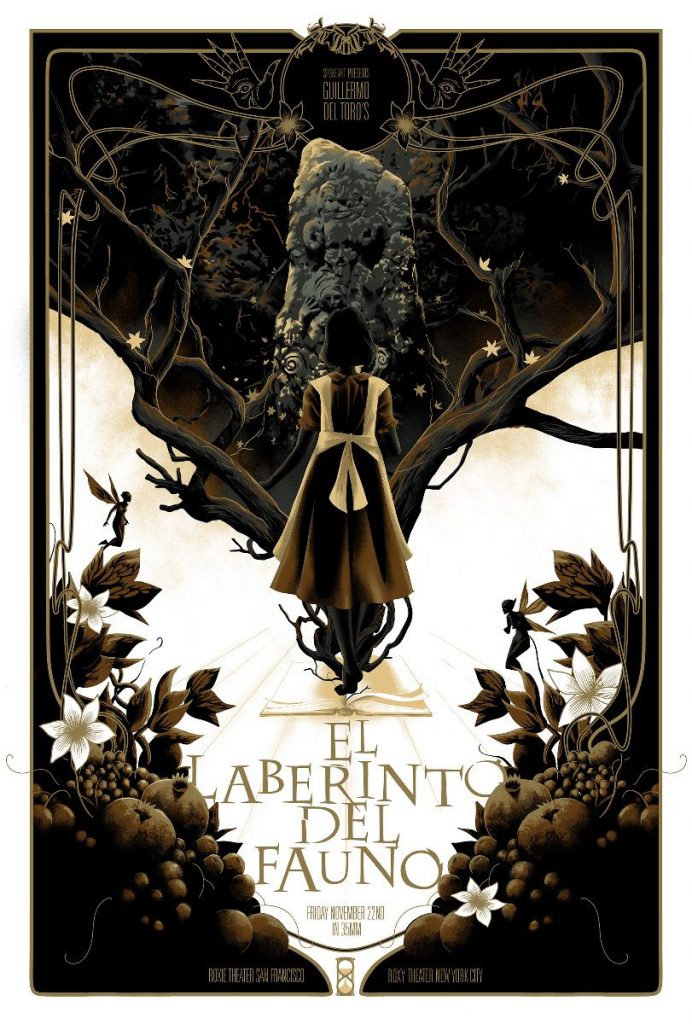 Additionally, our friends at Rucking Fotten will be releasing a brand new t-shirt, limited to only 100 copies and exclusive to these two events.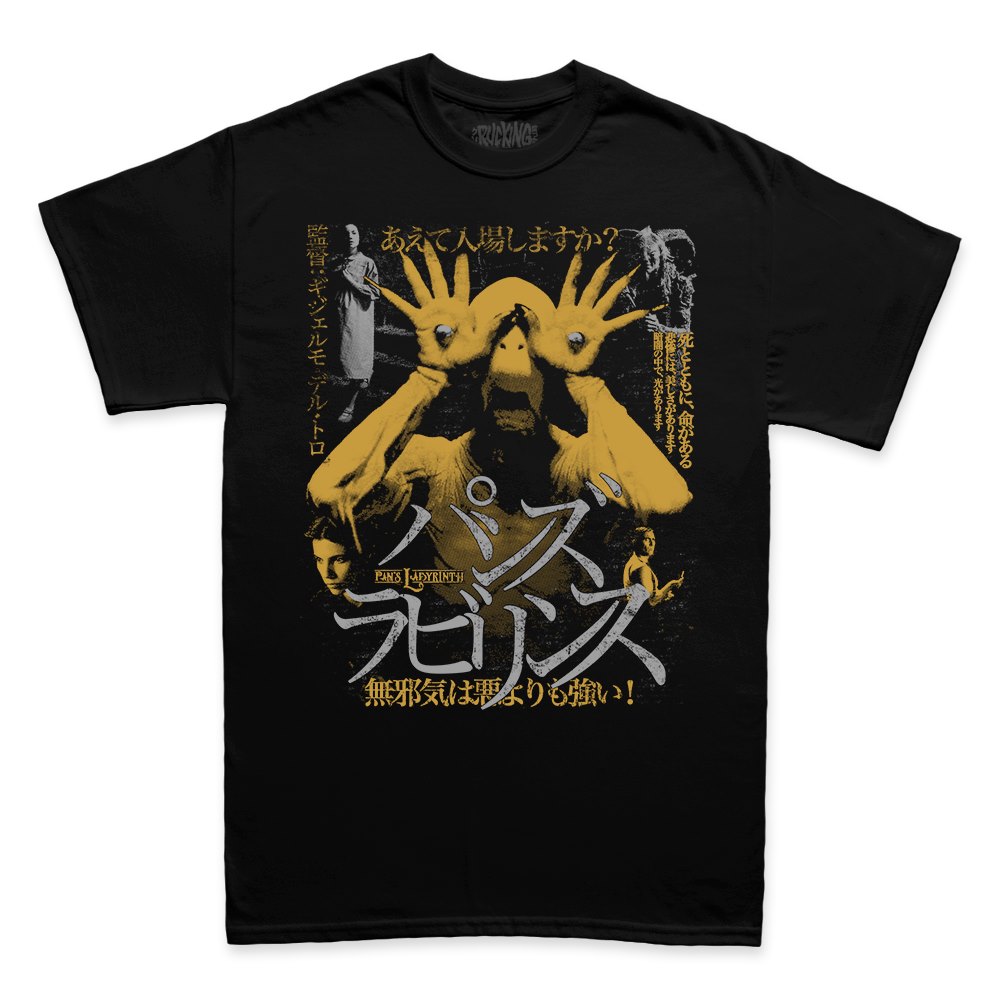 Attendees at both screenings will have the opportunity to purchase both the print and the shirt so if you're in SF or NYC be sure to pick up your tickets before they sell out!

Online release: any copies left over from the screening will be made available on our website starting Tuesday, November 26th.

Pan's Labyrinth
Friday November 22nd 
35mm film screenings
San Francisco & New York City

Tickets Still Available
Buy Tickets – San Francisco
Buy Tickets – New York