The Bad and the Beautiful is a 1952 American melodrama that tells the story of a film producer who alienates all around him. The film was directed by Vincente Minnelli and written by George Bradshaw and Charles Schnee. It stars Lana Turner, Kirk Douglas, Walter Pidgeon, Dick Powell, Barry Sullivan, Gloria Grahame and Gilbert Roland. The Bad and the Beautiful resulted in five Academy Awards out of six nominations in 1952, a record for the most awards for a movie that was not nominated for Best Picture nor for Best Director.
Purchase THE BAD AND THE BEAUTIFUL on Blu-ray Today!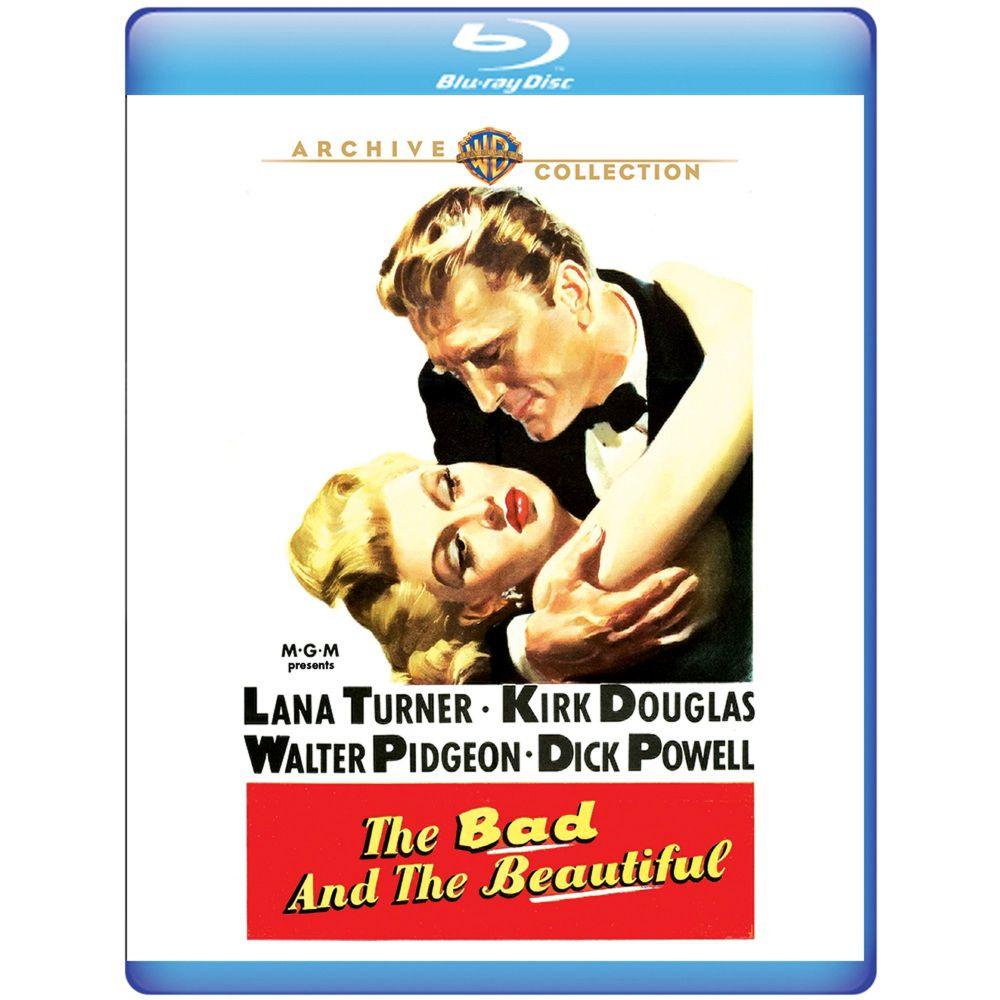 Check Out THE BAD AND THE BEAUTIFUL on On Blu-ray Here Directly At Warner Archive
Video / Audio Quality Details:
THE BAD AND THE BEAUTIFUL comes to blu-ray in 1080p HD from Warner Archive as part of the Warner Archive Collection on a made to order Blu-ray. The film has an audio track of DTS HD Master Audio 2.0 and English subtitles SDH. Clocking in at 118 minutes this black and white film looks amazing. A true representation of the fine work that Warner Archive does.
Special Features and Technical Specs:
Feature Length Turner Classic Movies Documentary Lana Turner … A Daughter's Memoir
Scoring Session Music Cues
Theatrical Trailer

Synopsis: Appearances are everything in Hollywood. So when conniving moviemaker Jonathan Shields realizes few mourners will show up for the funeral of his equally conniving father, he knows what to do: hire extras. Kirk Douglas gives a magnetic, Oscar®-nominated performance as Shields, who turns talent, charisma and ruthlessness into film success, stomping on careers and creating enemies along the way.
Vincente Minnelli directs this winner of five Academy Awards® that's more than a compelling insider's look at Tinseltown: It's an opportunity for buffs to guess which real-life stars and moguls inspired the roles played by Douglas, Lana Turner, Walter Pidgeon, Dick Powell, Best Supporting Actress Gloria Grahame and more.
According to MGM records, the film earned $2,367,000 in the US and Canada and $1,006,000 elsewhere, resulting in a profit of $484,000.