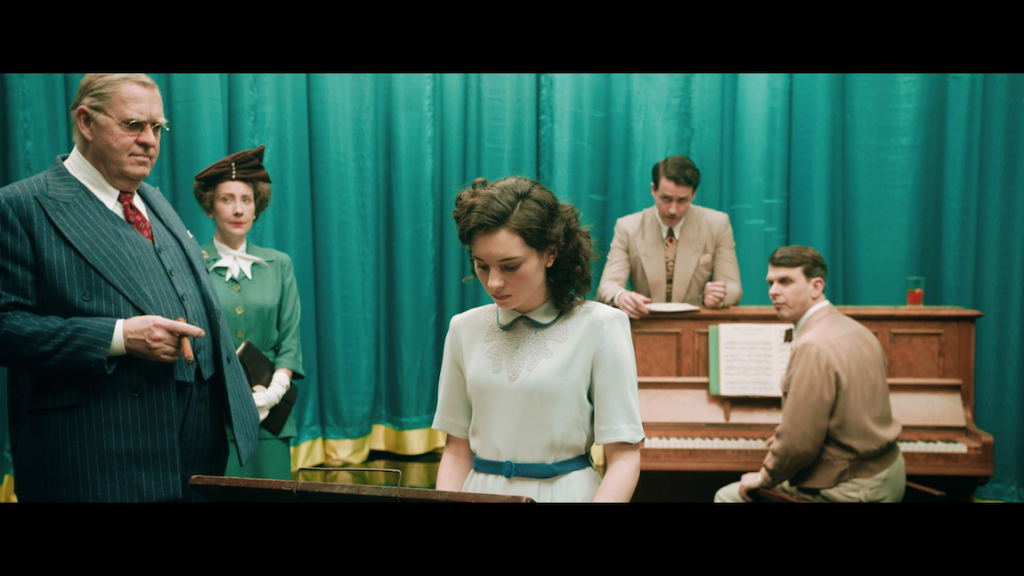 Order your copy on Blu-ray from Amazon
Just Garland is 14 years old and having a conversation with her manager, Louis B. Mayer. He tells her that she has more talent of song than anyone else in the acting business at the time. It's something that sticks with her for the rest of her life. She is introduced to amphetamines to stay thin. Fast-forward to her being 40 and she has had a string of performance issues. She goes on her holiday tour in the UK with the hope that she can revitalize her career. 
JUDY is directed by Rupert Goold and is based on the play End of the Rainbow by Peter Quilter. Goold has mostly done TV movies and one feature film called TRUE STORY. The film looks at segments of Judy Garland's life and how she has been affected her entire life. I could imagine a few of the scenes being on stage just in the strength of the dialogue.  
Cast
Renée Zellweger as Judy Garland
Darci Shaw as young Judy Garland
Finn Wittrock as Mickey Deans
Rufus Sewell as Sidney Luft
Michael Gambon as Bernard Delfont
Jessie Buckley as Rosalyn Wilder
Richard Cordery as Louis B. Mayer
Bella Ramsey as Lorna Luft
Royce Pierreson as Burt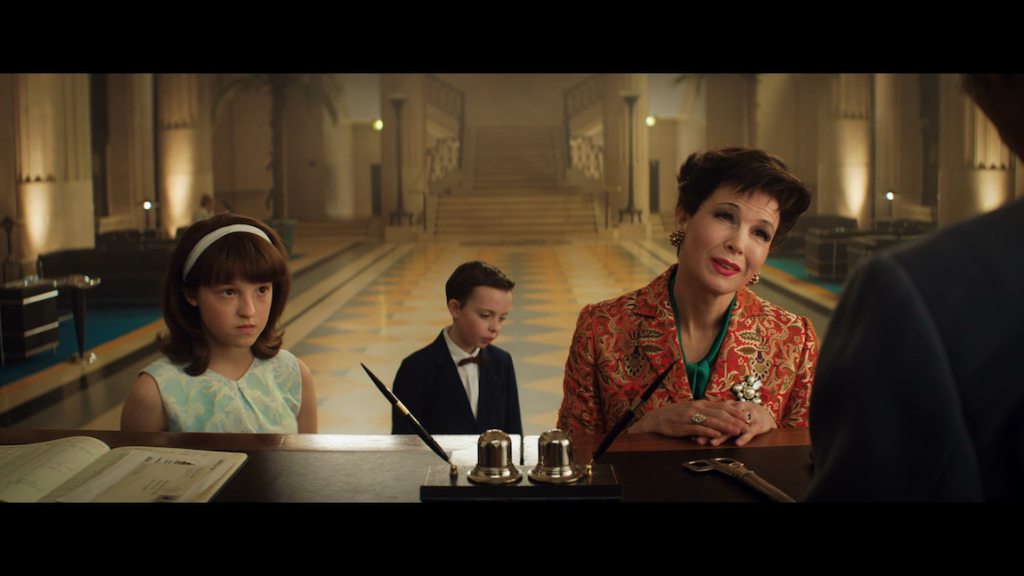 VIDEO QUALITY:
The video is a 1080p AVC presentation that has a clean, digitally captured look to it but the film has added a vintage filter. It's a beautiful contradiction of colors used in decorating and fashion, The skin tones are on the cooler side with skin contrasting in the hairlines and the clothing. Details are sharp in every way like the facial lines, textures, and clothing patterns.
AUDIO QUALITY:


The audio is a DTS-HD Master Audio 5.1 mix. The singing and music in this are wonderfully mixed. They give the effect as if Judy Garland is singing to the viewer in their home theater. The venues where she performs have an immersive effect like a real concert. Dialogue is clear and prioritized.<br>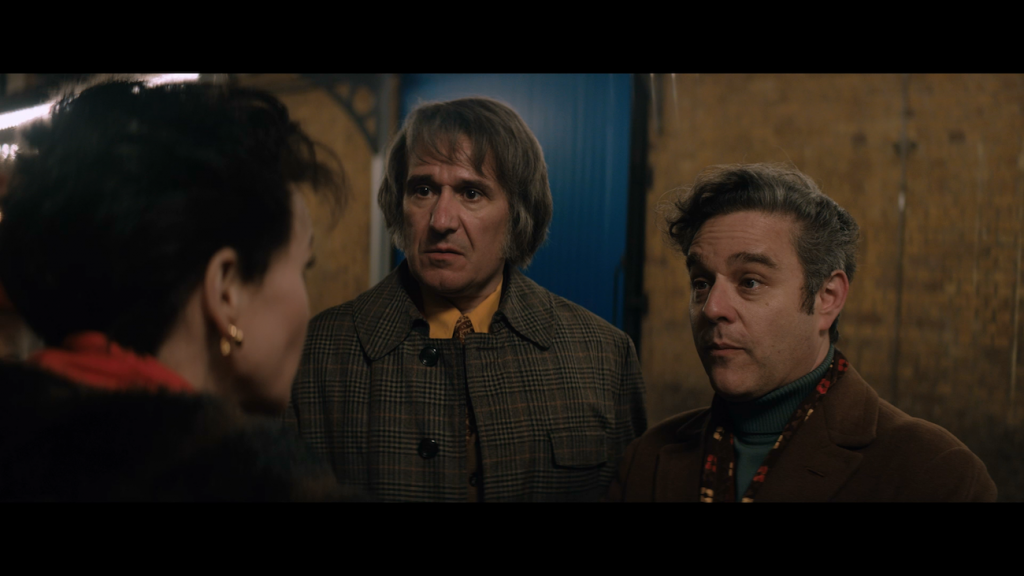 SUPPLEMENTS & PACKAGING:


From the Heart: The Making of JUDY: This short EPK has some interviews including Renée Zellweger.

JUDY Image Gallery

Theatrical Trailer
Disc Details
2-Disc Set w/ 1 Blu-ray and 1 DVD
Digital Copy
Running Time
118 mins

Edition Ratings
Rated PG-13

Region Coding
Region A

Video Resolution
1080p AVC MPEG-4
Aspect ratio: 2.39:1

Audio Mixes
English DTS-HD Master Audio 5.1

Subtitles
English SDH
Spanish
THE BOTTOM LINE:
JUDY is a solid movie with some well done acting on Zellweger's part. I do think this will, at least, land her an Oscar Nomination for sure. The set pieces and locations are spot on with details that make them feel authentic. The film conveys the feeling that we get this glimpse into some intimate parts of Garland's life. The audio and video both are near perfect with a few little bumps but nothing major. Give this a shot if you're a fan of biopics, Judy Garland, or enjoy Renée Zellweger's acting.