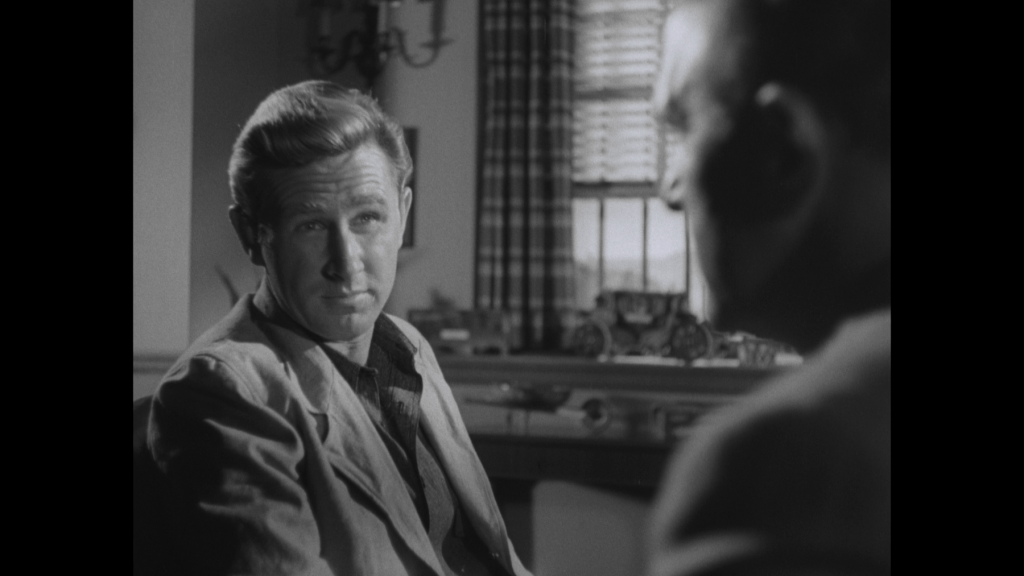 Order your copy of TRAPPED on Blu-ray from Amazon
Tris Stewart is good at making counterfeit money and is well known for doing it. He was in jail but he has been released by the US Treasury Department to stop a counterfeiting ring. Now, he has to do what he doesn't best to get clear of his troubles.
TRAPPED s directed by Richard Fleischer and this is one of his earlier films in his career. After making this, he made such films as 20,000 LEAGUES UNDER THE SEA, TORA! TORA! TORA!, FANTASTIC VOYAGE, and SOYLENT GREEN. This was another film that was thought to be lost forever. A private collector had a copy and donated it to the Harvard Film Archive. As Flicker Alley put it "The Film Noir Foundation and UCLA Film & Television Archive (with support from the Hollywood Foreign Press Association's Charitable Trust [The HFPA Trust]) sprang into action, restoring the film." The final product is well done on the technical side but also an incredibly entertaining film. It captures that film noir feels from the period in every way. Lloyd Bridges gives a wonderful performance and shows that he was a man who could dabble in practically any genre.
Cast
Lloyd Bridges as Tris Stewart
Barbara Payton as Meg Dixon AKA Laurie Fredericks
John Hoyt as Agent John Downey AKA Johnny Hackett
James Todd as Jack Sylvester
Russ Conway as Chief Agent Gunby
Robert Karnes as Agent Fred Foreman
Douglas Spencer as Sam Hooker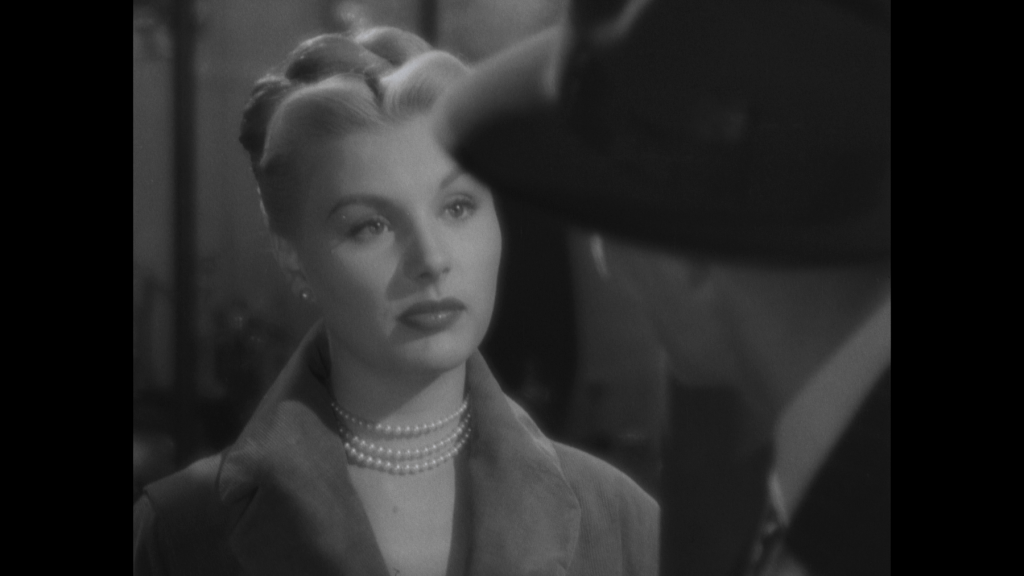 VIDEO QUALITY:
The video is a 1080p AVC presentation that has been cleaned up from the condition that the film was found. The restoration from the described condition in the release materials has had cleaned up the images incredibly. There are still some signs of dirt and scratches throughout but the film is watchable. The contrasting is good and the blacks are more of a grey tone.
AUDIO QUALITY:
The audio is a DTS-HD Master Audio mono mix. It is clean and has no issues worth mentioning. The dialogue is prioritized and mixed well with the other sounds from the track.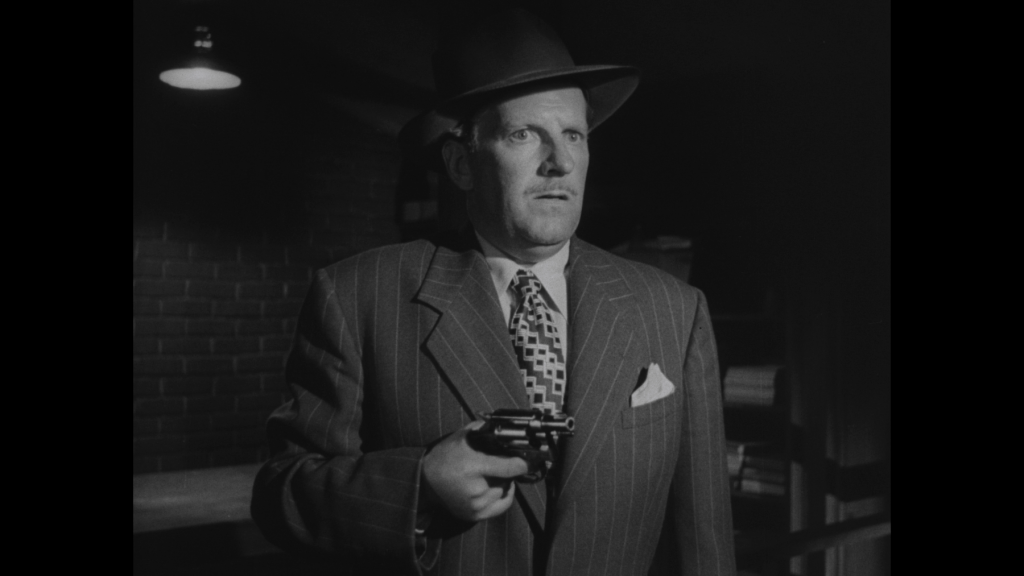 SUPPLEMENTS & PACKAGING:
-Audio Commentary: with author Alan K. Rode and film historian Julie Kirgo.
-Freeing TRAPPED: This is a featurette about the sorted background of the film. It includes production and unknown facts about the people involved.
-A Sedulous Cinderella: Richard Fleischer Remembered: This is a 12 minute about the director and those who knew about him.
-A 23-page booklet: with photos and essays about the film.
Disc Details
2-Disc Set w/ 1 Blu-ray and 1 DVD
Running Time
78 mins
Edition Ratings
Not Rated
Region Coding
Region A
Video Resolution
1080p AVC MPEG-4
Aspect ratio: 1.37:1
Audio Mixes
English DTS-HD Master Audio Mono
Subtitles
English SDH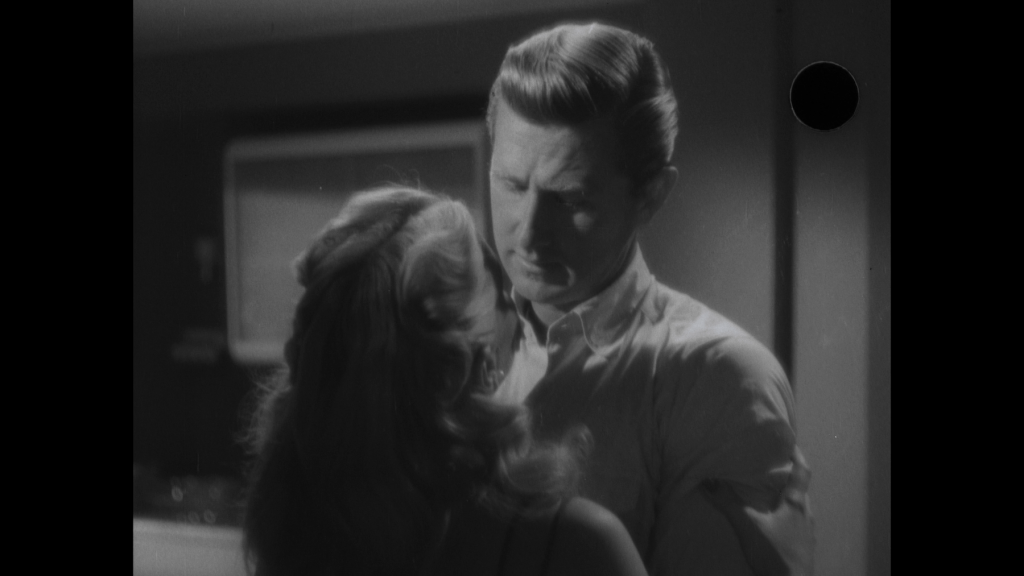 THE BOTTOM LINE:
Flicker Alley has shown the care that they, along with people who care about film, respect the films that they decide to release. The video is clear and very nice. The audio gets the job done and has no major issues. TRAPPED being restored and brought to this condition after so many years of being lost is excellent. Not only does it allow fans to see this movie but it also allows new viewers to discover a gem of its time.