A young choreographer casts a contemporary dancer and an innovative pianist in New York's most anticipated new Broadway show.
Own HIGH STRUNG FREE DANCE on Blu-ray on NOW!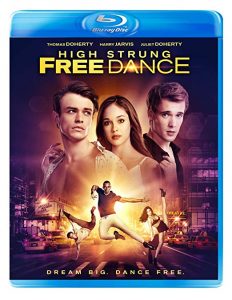 THE MOVIE:
This film had a very high energy dancing and music. The cast was all clearly very talented performers in the dancing world. The director and lead musical dance director clearly had a vision on how they wanted the dancing in the film to be and the actors were able to pull it off very well. The story of being able to successfully accomplish your dreams was a very uplifting way to finish off a film like this.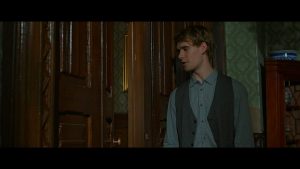 VIDEO/AUDIO QUALITY:
The video on blu-ray is a 1080p quality and it was a a very good quality for what is required in the film. The dance scenes and lighting was was all very well lit so no complaints in the video department. The audio was also very well done. The dialogue and music is what takes up the majority of the film and both were able to be heard very clearly.
SUPPLEMENTS:
Bonus Features:
Behind the Scenes
Interview with Composer Nathan Lanier
"Masterpiece" (Music Video)
"Liar" (Music Video)
Disc Details:
Blu-ray
Running Time:
103 min.
Edition Ratings:
Rated PG
Region Coding:
Region A
Video Resolution:
Resolution: 1080p (2.39:1)
Audio Mixes:
English (Dolby Digital 5.1)
Subtitles:
English