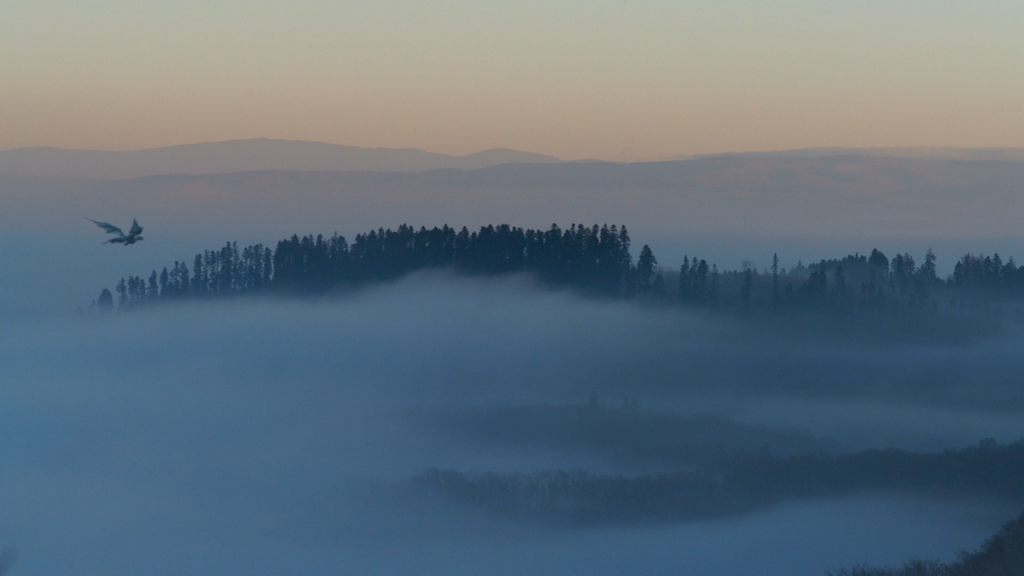 Lukas (Jack Kane), a young farmer whose family is killed by savage raiders in the countryside, sets out on an epic quest for revenge, forming an unlikely trio with a majestic dragon and a swashbuckling, sword-fighting mercenary, Darius (Joseph Millson). Helena Bonham Carter voices Siveth, the ice breathing dragon who was once banished from the kingdom for failing to save the king's life. Compelled by the young man's cause, she emerges from hiding, using her fantastical powers on the trio's adventurous journey which brings revelations and rewards beyond vengeance.
DRAGONHEART: VENGEANCE is directed by Ivan Silvestrini and he has a few movies on his resumé. This is number 5 in the series and the sequels aside from the first have all been direct to video.
Cast
Joseph Millson as Darius
Jack Kane as Lukas
Arturo Muselli as King Razvan
Carolina Carlsson as The Snake
Tam Williams as The Scorpion
Richard Ashton as The Wolf
Ross O'Hennessy as The Bear
Cameron Jack as Blacksmith
Fabienne Piolini-Castle as Oana
Helena Bonham Carter as The voice of Siveth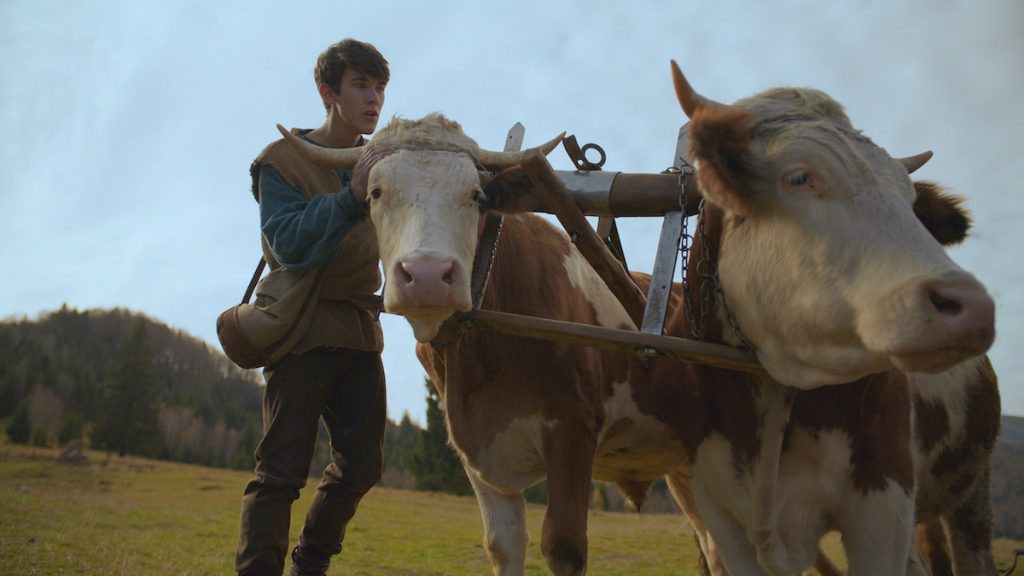 VIDEO QUALITY
The video is a 1080p AVC presentation that has a clean look to it. I'm sure it was digitally captured but there is no real information on the filming on IMDB. The lines are clear and nicely separated to keep the objects from blending. This is even in the CGI dragon, which is well rendered most of the time, by the way, has a good texture in her scales and various parts. Costumes and fabrics look weathered in this lived-in world. The coloring is also bold in various spots.
AUDIO QUALITY
The audio is a DTS-HD Master Audio 5.1 mix. There are larger effects moments with the dragon and larger fighting scenes. LFEs have a subtle tone when the dragon lands or when she breathes ice. The highs are crisp when ice is formed. Dialogue is prioritized with the number of effects.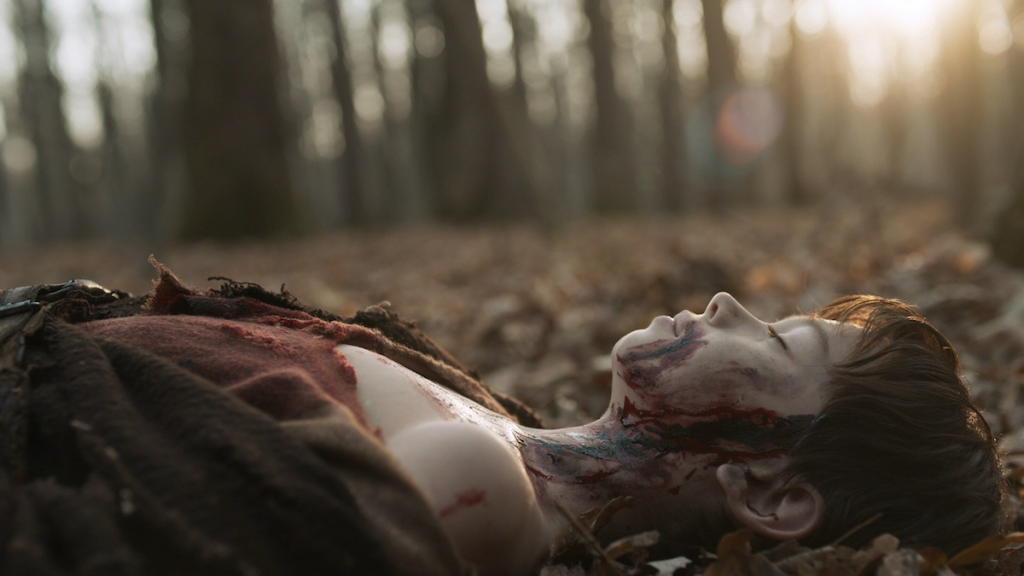 SUPPLEMENTS & PACKAGING
-A New Legend
-Creating Siveth
Disc Details
1 Blu-ray Disc
Digital Copy
Running Time
97 mins
Edition Ratings
Rated PG-13
Region Coding
Region Free
Video Resolution
1080p AVC MPEG-4
Aspect ratio: 1.78:1
Audio Mixes
English DTS-HD Master Audio 5.1
French DTS 5.1
Subtitles
English SDH
French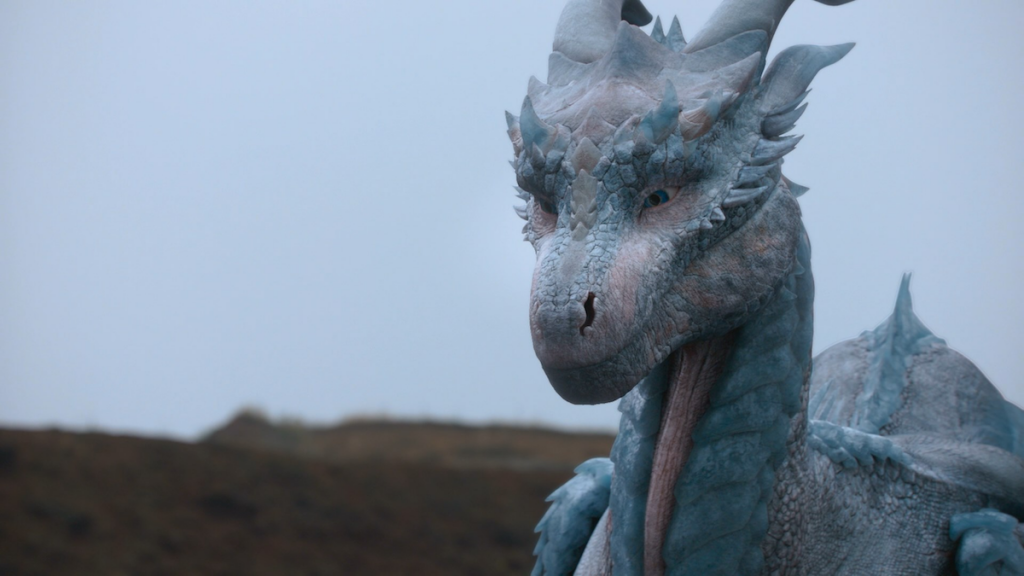 THE BOTTOM LINE
To be fair, living up to the first film is a tough hill to climb. That being said. This is a decent fantasy movie and the story is pretty good but there is room for improvement. That also goes for the effects. There are just some issues that show the studio's backing of the movie. As for the release, the video is clean and the audio does its job. The extras are very light but I wasn't expecting too much being that it is a straight to video release. If you're a fan of the series, I say give it a look.