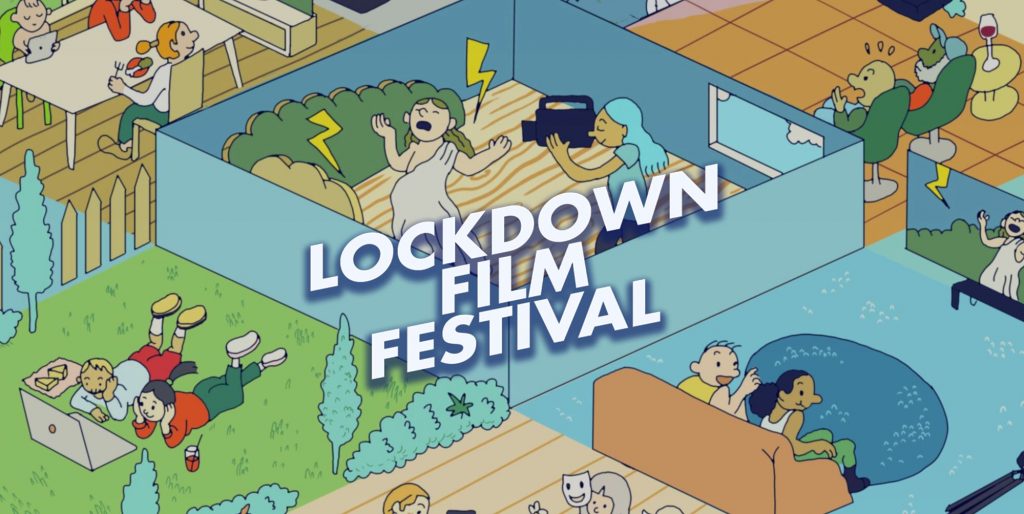 CLICK THE IMAGE TO HEAD ON OVER!
Are you indoors? Feeling bored, restless and about to go out of your mind? Well we may have just the cure for you.
Lockdown TV presents the first and hopefully the last Lockdown short film competition!
---
---
So, what's this about then?
Our aim is to get You, the viewer to write, shoot, produce and direct a short film of your choice.
Yes, the whole idea is to get you to create something from nothing. To think outside the box, but stay inside your home. To stretch your mind and keep it genuine.
No need for fancy schmaltzy stuff – if you just have a smart phone to hand or something a bit more professional it all works – just remember, NO crews.
All you need is a couple of actors and a good story will suffice. And you can decide the genre.
A couple of rules to abide to: The first rule is you MUST talk to everyone about this competition. The 2nd rule is you must continue talking to everyone about THIS competition!
But honestly, as long as you keep your short film no less than 1 minute and don't go over 5 minutes you're good to go. You can find our rules and guidelines in the official welcome pack once you register for the competition. And don't worry guys, we'll go easy on you 😉
The winning film will be decided by a panel of judges from the film industry who'll view your shorts and select the best one (please see key dates for deadlines).
And the Winner…
Will get their next short film produced by us! Yes! You don't have to worry about where to get the crew, equipment, location or money from – it's all covered by us!