From GMA:
Greetings! We have a couple of very fun releases in store for you this week so we'll get right to it. For the first time, we are pleased to feature the 2004-2006 Animated Superhero Television Series, "Justice League Unlimited" by designer and illustrator,

Dave Perillo!

JLU was a direct sequel to the Justice League Animated Series and focused on the majority of the DC Universe. Dave showcases some of DC's most iconic characters displayed in their classic animated form!

We are also very excited to feature our next release for the 1999 American Animated Science-Fiction Film from Warner Bros., "The Iron Giant" by Mark Chilcott. Mark displays our oversized iron friend towering in front of a gorgeous backdrop of forest, clouds, and sky. Justice League Unlimited is screen-printed and will be released with two Editions, a Regular and Foil Variant and Iron Giant is a fine art giclee, printed on acid-free paper with archival inks!

Justice League Unlimited & The Iron Giant Goes On Sale Today, May 21st @ 1 PM ET in the GMA Shop!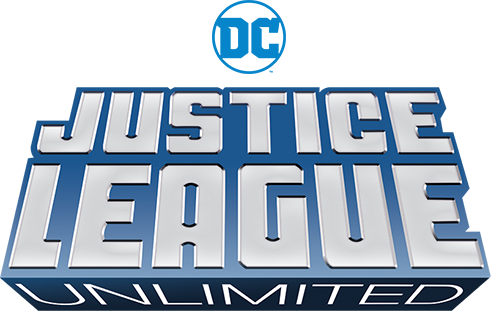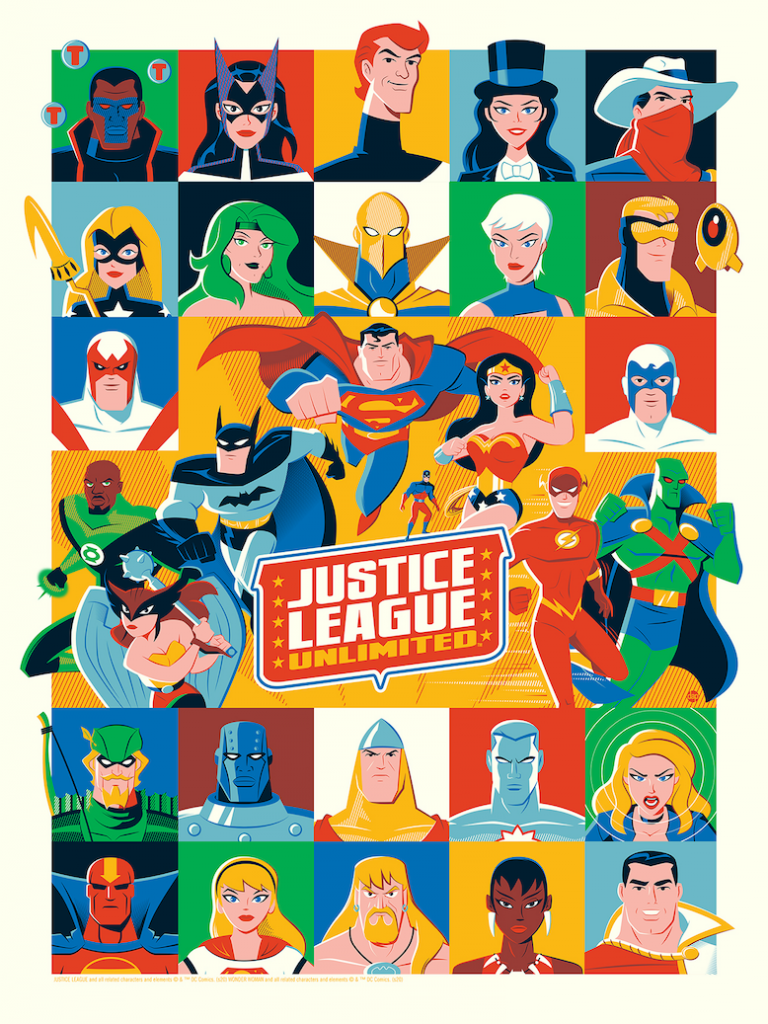 18″ x 24″ Hand-Numbered Screen Print
Edition of 100
Printed by The Half & Half
$40
(Officially licensed by Warner Bros. & Bottleneck Gallery)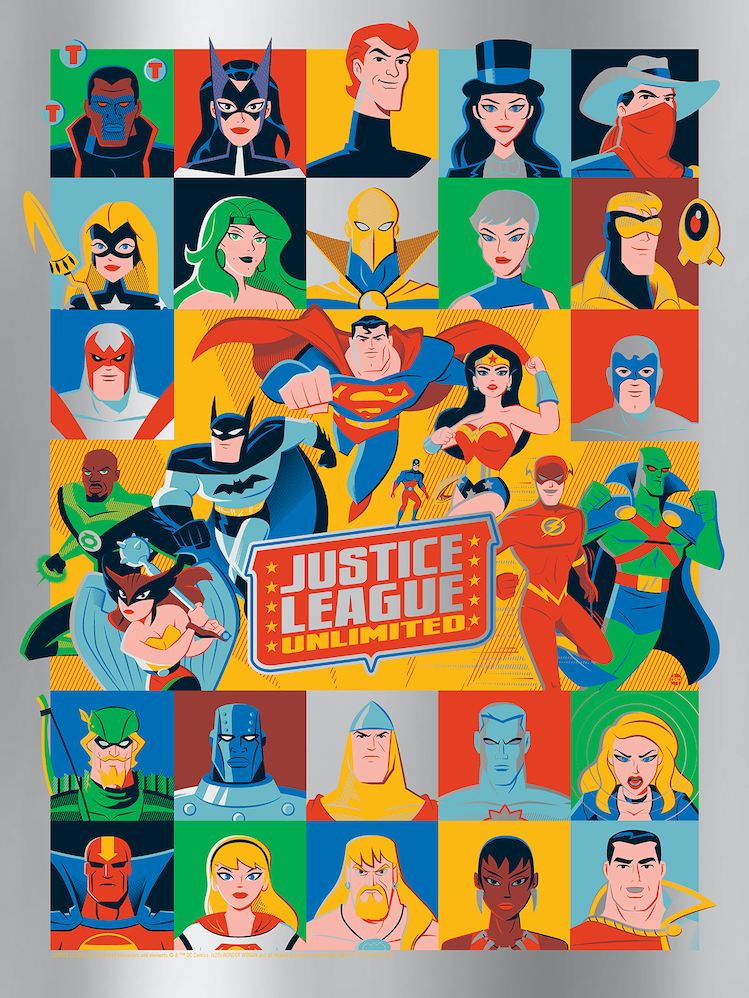 Justice League Unlimited Foil Variant
by
Dave Perillo
18″ x 24″ Hand-Numbered Screen Print
Edition of 50
Printed by The Half & Half
$50
(Officially licensed by Warner Bros. & Bottleneck Gallery)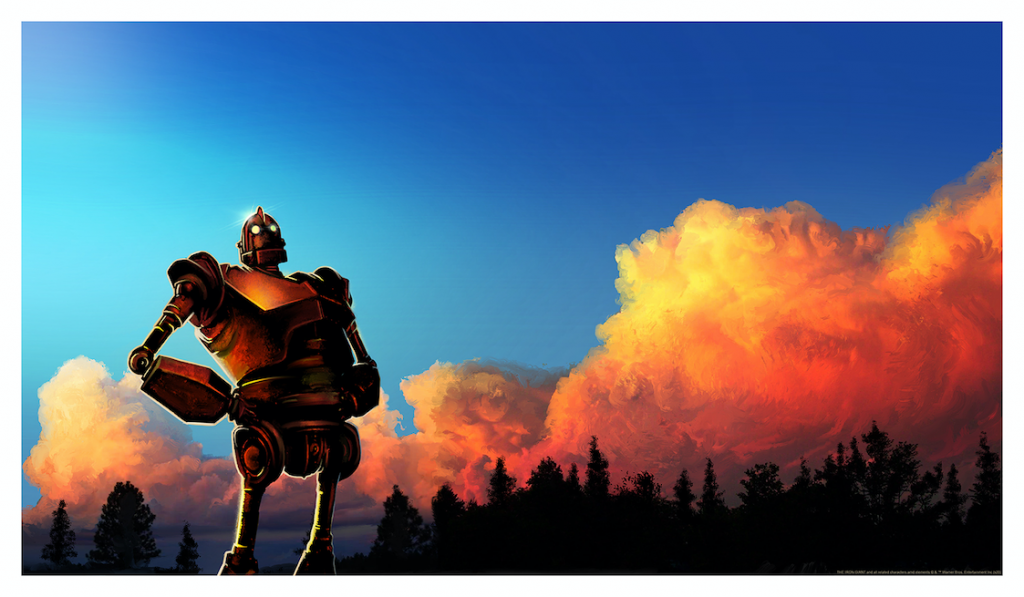 14″ x 24″ Hand-Numbered Fine Art Giclee (Acid-Free Hot Press Bright)
Edition of 75
Printed by Grey Matter Printing
$40
(Officially licensed by Warner Bros. & Bottleneck Gallery)
______________________________________________________________________________