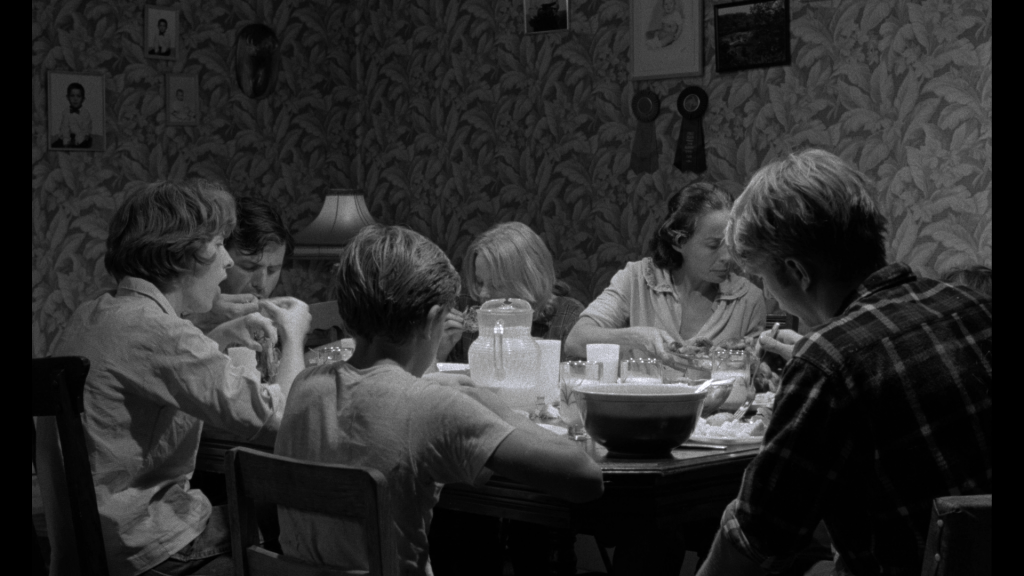 Carl (Ted Heimerdinger) and Jessie (Larue Hall) are half-siblings who feel trapped by the existential and economic pressures of living in the small mining town of Canaan, Ohio. Their shared rebellion soon takes on the form of an illicit love affair depicted in interwoven sequences of lusty poeticism and ethnographic vérité. When Jessie becomes pregnant, the tension between the couple's youthful vitality and the dire realities of rural society leads to consequences both despairing and hopeful. – Synopsis from Flicker Alley
SPRING NIGHT SUMMER NIGHT is the 1967 film directed by J.L. Anderson and this was his film debut. It is filmed in beautiful black and white with a grittiness to set the tone. According to Flicker Alley, this is "Italian neorealism meets the coal-mining country and that's an excellent way to describe the film. The film doesn't go into the depth of the economic struggle but there is no doubt of its presence.
The physical film was restored by Peter Conheim and Ross Lipman with the support of Danish director Nicolas Winding Refn. It was scanned from the 35mm negatives to a 4k master with the final product being Anderson's original conception.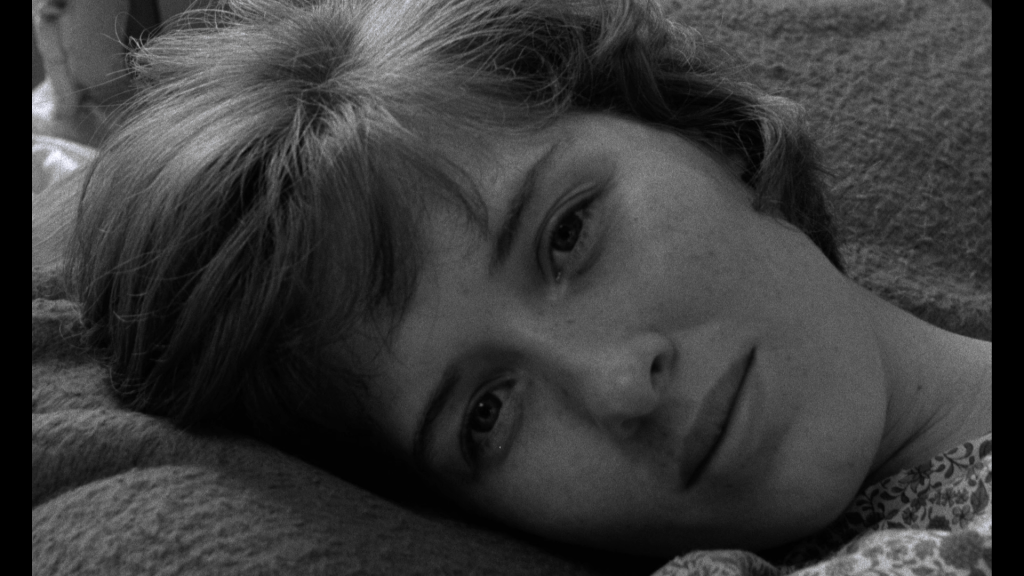 VIDEO QUALITY
The video is a 1080p AVC presentation that is a beautiful film. The images are crisp with details in faces and the film locations. Some scenes are busy with decorative prints on the wall, photos in frames or around a mirror, and clothing patterns. There are a few places where the blacks are deep but not exactly inky. There are little to no issues on the print, however, there are a few specks of dirt that were probably impossible to remove.
AUDIO QUALITY
The audio is a Linear PCM Mono mix that has also gone through the restoration process and it fits the film. It doesn't have a large presence and almost has this claustrophobic feel of only using a single channel. The effects work with the dialogue well enough.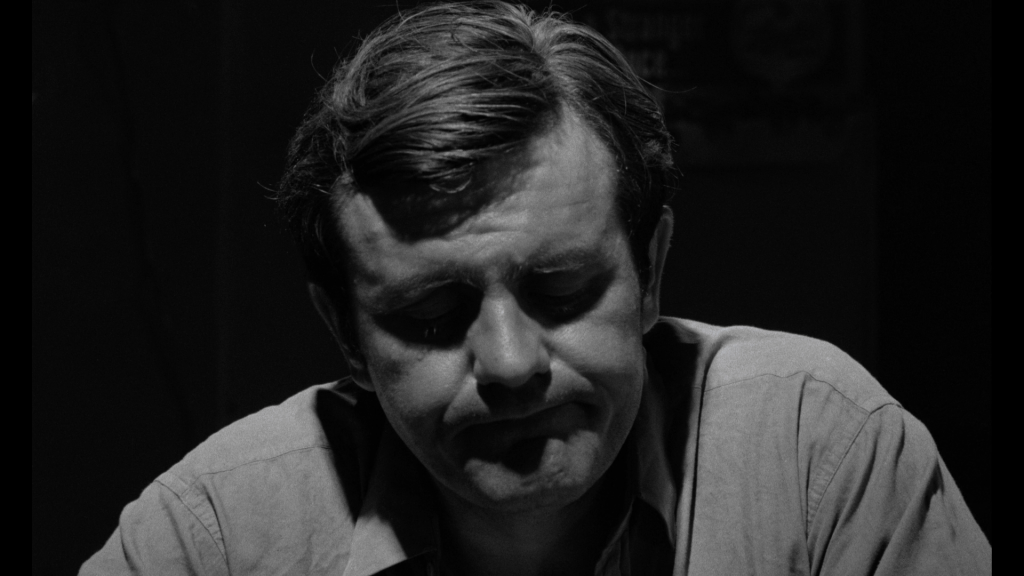 SUPPLEMENTS & PACKAGING
-The Bluegrass Trilogy:
These are some early films by J.L. Anderson and Franklin Miller: Football As It Is Played Today (1961), How Swived (1962), and Cheers (1963).
-In the Middle of the Nights:
From Arthouse to Grindhouse and Back Again: This is Ross Lipman showing SPRING NIGHT SUMMER NIGHT against the recut MISS JESSICA IS PREGNANT.
-I'm Goin' to Straitsville:
After fifty years, Peter Conheim explores the filming location from SPRING NIGHT SUMMER NIGHT.
-16mm Behind-the-Scenes Footage:
This is some unseen footage from the film's production and features an audio commentary by producer and co-writer Franklin Miller.
-SPRING NIGHT SUMMER NIGHT: 50 Years Later:
This is an interview with the cast and crew by Glenn Litton.
-Cleveland Cinematheque Q&A:
This is a panel discussion right before the screening in Cleveland, OH.
-Slideshow Gallery
-Collector's Edition Souvenir Booklet:
Limited edition exclusive booklet with a new essay by Ian Mantgani, Glenn Litton's memories of director Joseph Anderson, Peter Conheim on the film's restoration, a look at the career of distributor Joseph L Brenner, an overview of critical responses, and film credits.
Disc Details
1 Blu-ray Disc
Includes a Collector's Edition Booklet
Running Time
82 mins
Edition Ratings
Not Rated
Region Coding
Region Free
Video Resolution
1080p AVC
Aspect Ratio: 1.66:1
Audio Mixes
English Linear PCM mono
Subtitles
English SDH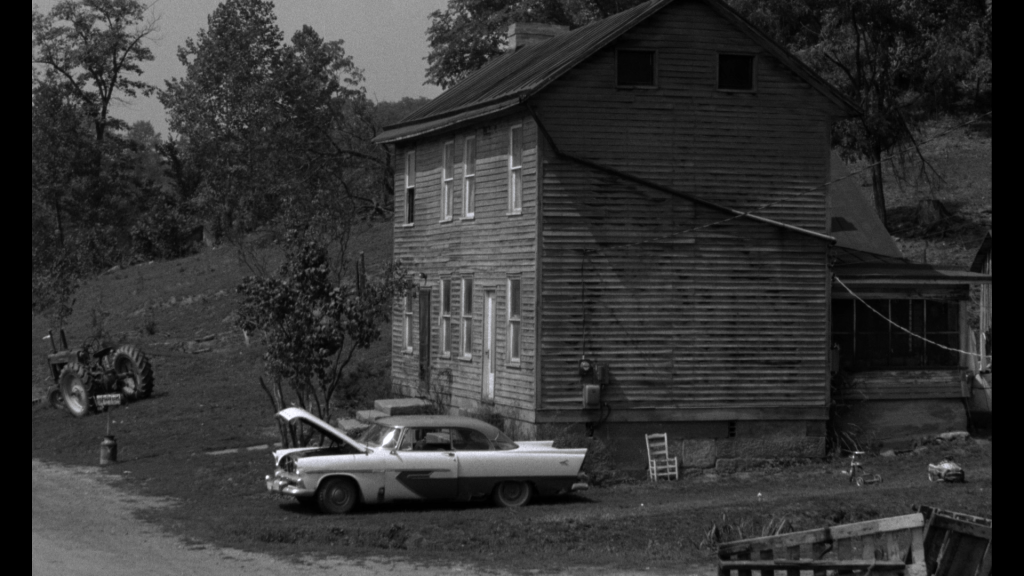 THE BOTTOM LINE
SPRING NIGHT SUMMER NIGHT is an incredible reflection of the films from the period when experimentation of art was beginning to be taken seriously. The settings and actors make sense for the film to create a tone that suits it. This is a film that cinephiles should give a chance due to how different the film is from anything presently or what Flicker Alley typically releases. It has a stunning video transfer and a decent audio mix. This is an easy recommendation and a must-have for collectors.