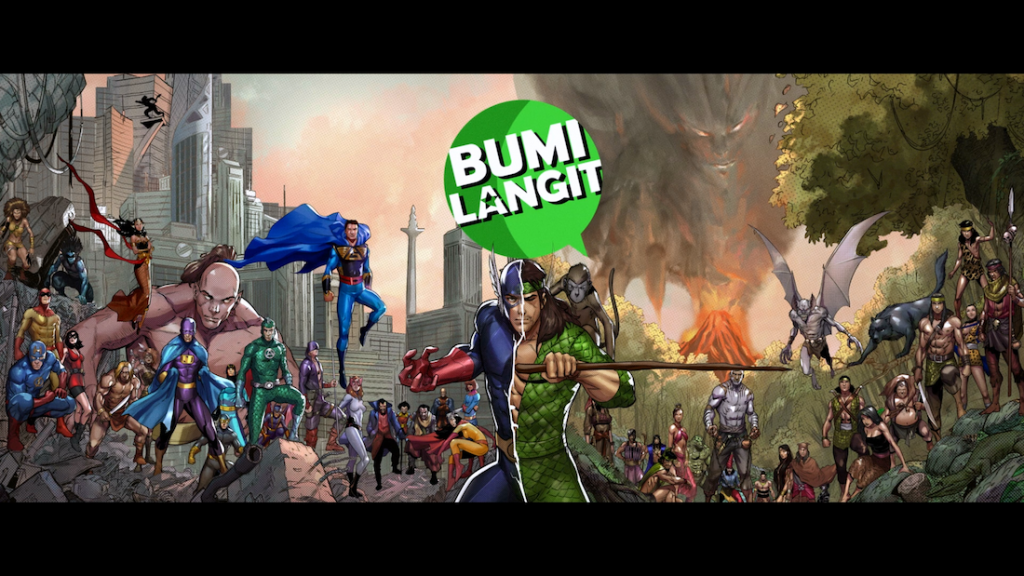 Indonesia's preeminent comic book superhero and his alter ego Sancaka enter the cinematic universe to battle the wicked Pengkor and his diabolical squad of orphan assassins. – From IMDb.com
GUNDALA: RISE OF A HERO is written and directed by Joko Anwar and based on the Indonesian comic book by Harya "Hasmi" Suraminata. The character is something like a cross between Captain America and Thor due to the mix of strength as well as power from the lightning. That being said, there are comic book origin tropes but there is also some originality to the character's origin. There is a lot of hand-to-hand fighting and a solid mix of styles. My only gripe is that the choreography is slow and it seems that they cast actors over fighting skills. The lead, Abimana Aryasatya, is the exception where it comes off like he has to lower his skill level to match the opposing actors.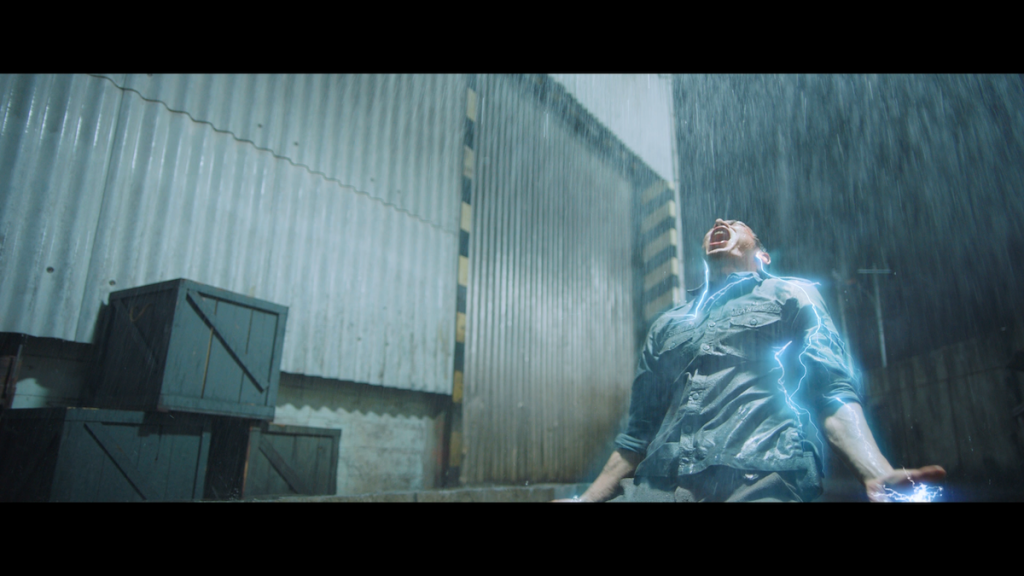 VIDEO QUALITY
The video is a 1080p AVC presentation that is both clean and gritty at the same time. The movie looks like it has been captured digitally so details are clean and sharp. That being said, there is grime on the city to make it feel poor and unclean. As for textures, metals are rusty and almost all of the clothing has a tattered look. There is a yellowish hue on almost the encore film that keeps the movie from having natural skin tones. The images have strong contrasting and natural shadows.  
AUDIO QUALITY
The audio is an Indonesian DTS-HD Master Audio 5.1 and also has a dubbed in English DTS-HD Master Audio 5.1. Strong effects are abundant such as the roaring oof crowds but nothing is stronger than the lightning. The rain pours, the thunder booms, and there is sharp cracking of the lightning to signify that Gondola is going to power up. The dialogue in the Indonesian track works better with the movie for a natural sound. The English not as much but that is expected with dubbed tracks.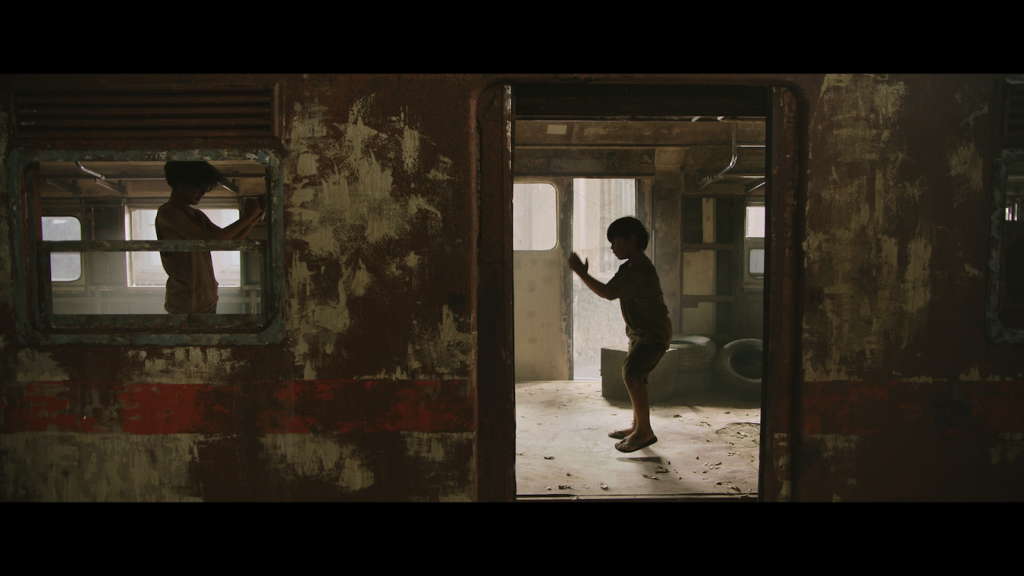 SUPPLEMENTS & PACKAGING
-Behind the Scenes

-International Trailer

-U.S. Trailer

Disc Details
1 Blu-ray Disc
Slipcover Included

Running Time
123 mins
Edition Ratings
Not Rated

Region Coding
Region A

Video Resolution
1080p AVC MPEG-4
Aspect ratio: 2.39:1

Audio Mixes
Indonesian DTS-HD Master Audio 5.1
Indonesian Dolby Digital 2.0
English DTS-HD Master Audio 5.1
English Dolby Digital 2.0

Subtitles
English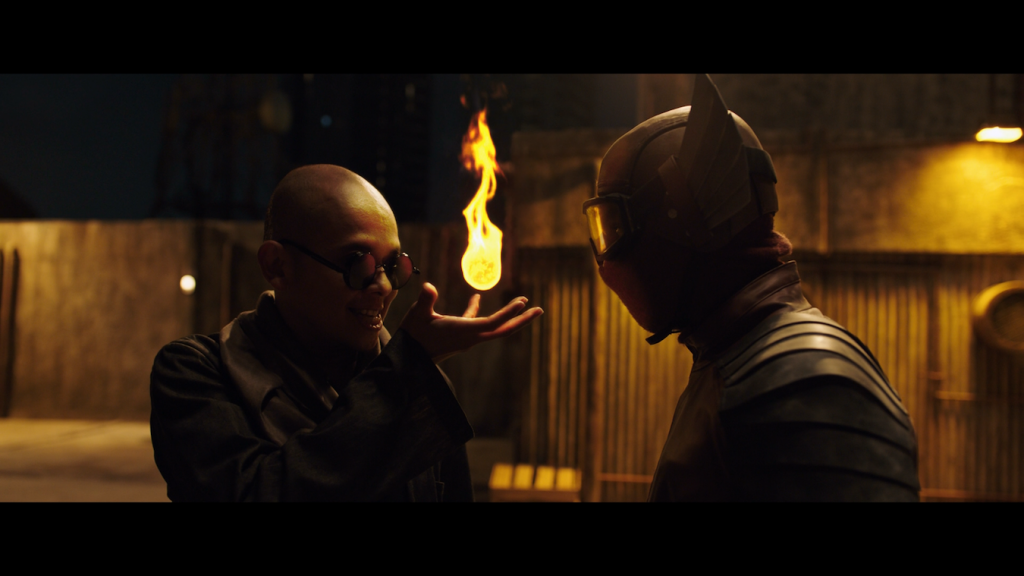 THE BOTTOM LINE
Going into a superhero movie blindly such as in this situation, it isn't hard to follow the origin story here. The transitioning between watching Sancaka growing up and his adult life is a little confusing sometimes because nothing is indicating what you're watching until after a little bit of time. The release itself is well done in both the audio and video. The extras are ok but nothing too impressive. I was hoping for some info on Gundala himself. For fans of the character and the movie, I would say to pick this up.