GIRLFRIENDS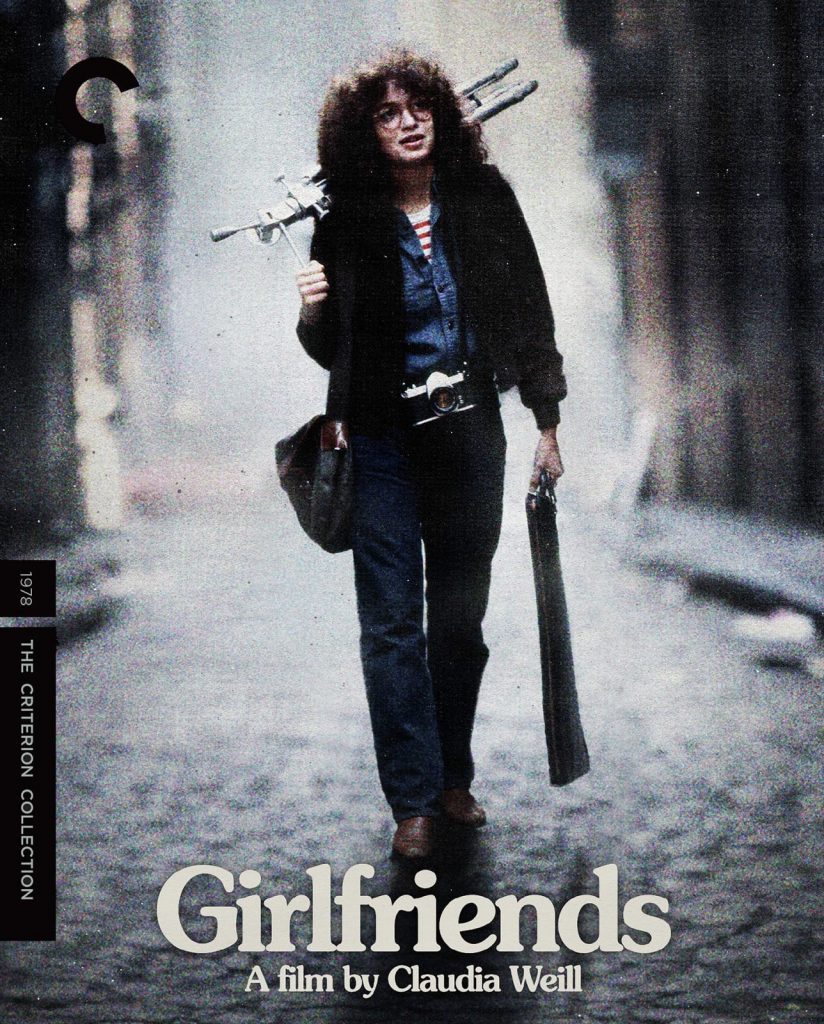 FILM INFO
United States
1978
88 minutes
Color
1.66:1
English
Spine #1055
Releases Nov. 10, 2020
When her best friend and roommate abruptly moves out to get married, Susan (Melanie Mayron), trying to become a gallery artist while making ends meet as a bar mitzvah photographer on Manhattan's Upper West Side, finds herself adrift in both life and love. Could a new job be the answer? What about a fling with a married, older rabbi (Eli Wallach)? A wonder of American independent filmmaking whose remarkably authentic vision of female relationships has become a touchstone for makers of an entire subgenre of films and television shows about young women trying to make it in the big city, this 1970s New York time capsule from Claudia Weill captures the complexities and contradictions of women's lives and relationships with wry humor and refreshing frankness.
DIRECTOR-APPROVED SPECIAL EDITION FEATURES
New, restored 4K digital transfer, supervised by director Claudia Weill and director of photography Fred Murphy, with uncompressed monaural soundtrack on the Blu-ray
New interview with Weill
New interview with Weill and actors Melanie Mayron, Christopher Guest, and Bob Balaban
New interview with screenwriter Vicki Polon
New interview with Weill and writer and director Joey Soloway
Joyce at 34, a 1972 short film by Weill and Joyce Chopra
Commuters, a 1973 short film by Weill
Trailer
English subtitles for the deaf and hard of hearing
PLUS: Essays by critic Molly Haskell and scholar Carol Gilligan
_______________________________________________________________
MOONSTRUCK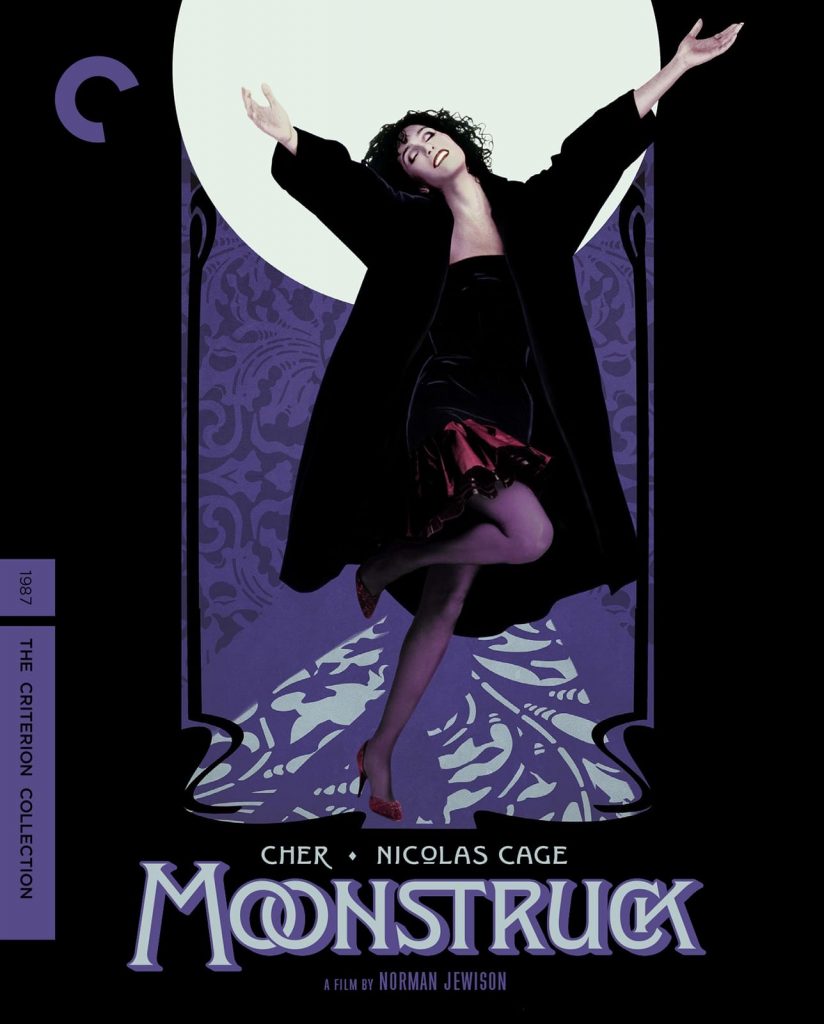 FILM INFO
United States
1987
104 minutes
Color
1.85:1
English
Spine #1056
Releases Nov. 17, 2020
A full moon, a New York City night, and love and music in the air . . . One of the most enchanting romantic comedies of all time assembles a flawless ensemble cast for a tender and boisterously funny look at a multigenerational Italian American family in Brooklyn, wrestling with the complexities of love and marriage at every stage of life. At the center of it all is a radiant Cher as Loretta, an unlucky-in-love bookkeeper whose feelings about her engagement to the staid Johnny (Danny Aiello) are thrown into question after she meets his hot-blooded brother, Ronny (Nicolas Cage), and one night at the opera changes everything. Winner of the Academy Awards for best actress (Cher), supporting actress (Olympia Dukakis), and original screenplay (by playwright John Patrick Shanley), this modern-day fairy tale is swept along on passionate Puccini melodies, and directed by master storyteller Norman Jewison with the heightened emotion to match.
SPECIAL FEATURES
New 4K digital restoration, with 5.1 surround DTS-HD Master Audio soundtrack on the Blu-ray
New interview with screenwriter John Patrick Shanley
New interview with scholar Stefano Albertini about the use of opera in the film
Introduction from 2013 featuring Cher
Interviews from 1987 with director Norman Jewison and actors Cher, Nicolas Cage, Vincent Gardenia, and Olympia Dukakis
Interview from 2002 with actor Danny Aiello
Audio interview from 1989 with Shanley about screenwriting and the development of Moonstruck
At the Heart of an Italian Family, a 2006 program about the making of the film
The Music of "Moonstruck," a 2006 program featuring interviews with Jewison and composer Dick Hyman
Audio commentary from 1998 with Cher, Jewison, and Shanley
Trailer
English subtitles for the deaf and hard of hearing
PLUS: An essay by critic Emily VanDerWerff
_______________________________________________________________
GHOST DOG: THE WAY OF THE SAMURAI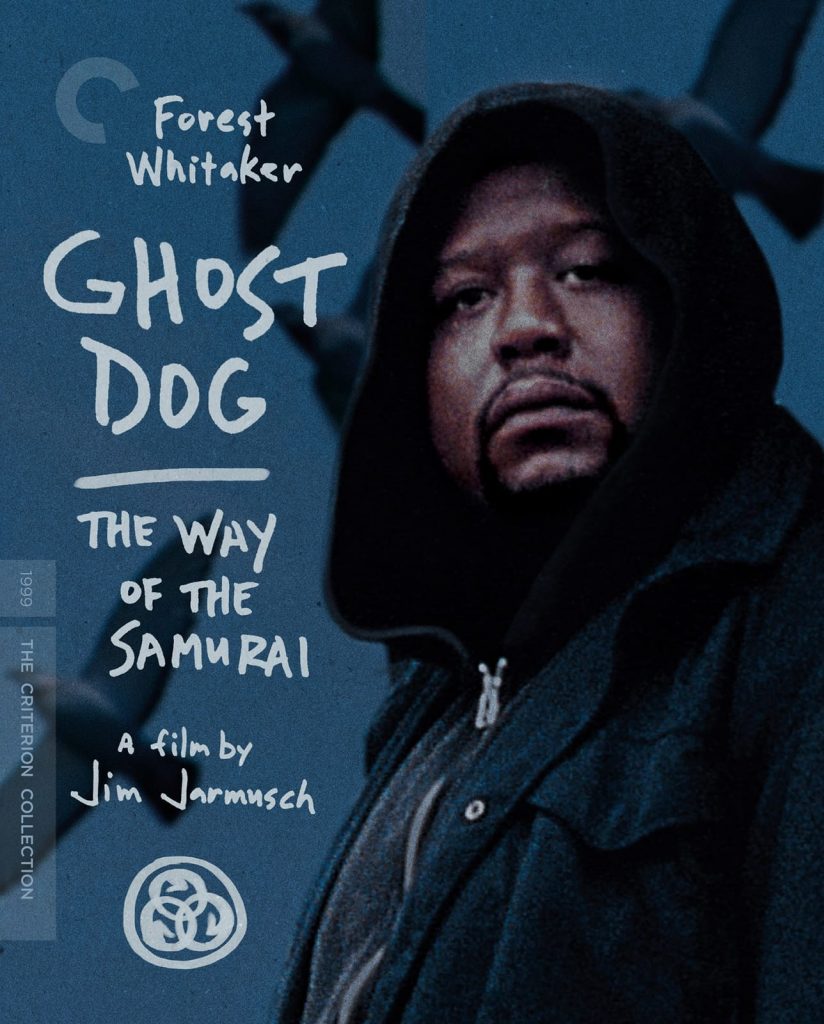 FILM INFO
United States
1999
116 minutes
Color
1.85:1
English
Spine #1057
Releases Nov. 17, 2020
Jim Jarmusch combines his love for the ice-cool crime dramas of Jean-Pierre Melville and Seijun Suzuki with the philosophical dimensions of samurai mythology for an eccentrically postmodern take on the hit-man thriller. In one of his defining roles, Forest Whitaker brings a commanding serenity to his portrayal of a Zen contract killer working for a bumbling mob outfit, a modern man who adheres steadfastly to the ideals of the Japanese warrior code even as chaos and violence spiral around him. Featuring moody cinematography by the great Robby Müller, a mesmerizing score by the Wu-Tang Clan's RZA, and a host of colorful character actors (including a memorably stone-faced Henry Silva), Ghost Dog: The Way of the Samurai plays like a pop-culture-sampling cinematic mixtape built around a one-of-a-kind tragic hero.
DIRECTOR-APPROVED SPECIAL EDITION FEATURES
New, restored 4K digital transfer, supervised and approved by director Jim Jarmusch, with 5.1 surround DTS-HD Master Audio soundtrack on the Blu-ray
Alternate isolated stereo music track
New Q&A with Jarmusch, in which he responds to questions sent in by fans
New conversation between actors Forest Whitaker and Isaach De Bankolé, moderated by film scholar Michael B. Gillespie
New interview with casting director Ellen Lewis
New interview with Shifu Shi Yan Ming, founder of the USA Shaolin Temple
New video essay on RZA's original score for the film
The Odyssey: A Journey into the Life of a Samurai, a 2000 program on the making of the film
Deleted scenes and outtakes
Archival interviews
Trailer
More!
English subtitles for the deaf and hard of hearing
PLUS: An essay by critic Greg Tate and quotations from Hagakure: The Book of the Samurai, by the early-eighteenth-century monk Yamamoto Tsunetomo
New cover by Eric Skillman
_______________________________________________________________
THE IRISHMAN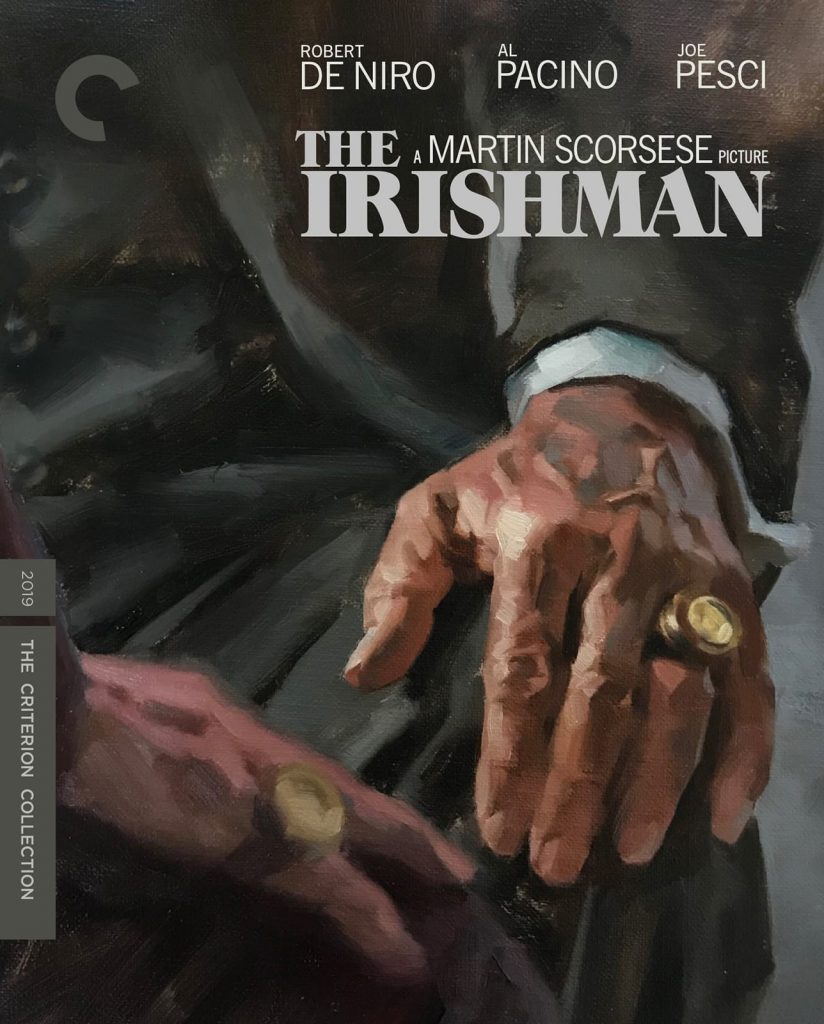 FILM INFO
United States
2019
208 minutes
Color
1.85:1
English
Spine #1058
Releases Nov. 24, 2020
Martin Scorsese's cinematic mastery is on full display in this sweeping crime saga, which serves as an elegiac summation of his six-decade career. Left behind by the world, former hit man and union truck driver Frank Sheeran (Robert De Niro) looks back from a nursing home on his life's journey through the ranks of organized crime: from his involvement with Philadelphia mob boss Russell Bufalino (Joe Pesci) to his association with Teamsters union head Jimmy Hoffa (Al Pacino) to the rift that forced him to choose between the two. An intimate story of loyalty and betrayal writ large across the epic canvas of mid-twentieth-century American history, The Irishman (based on the real-life Sheeran's confessions, as told to writer Charles Brandt for the book I Heard You Paint Houses) is a uniquely reflective late-career triumph that balances its director's virtuoso set pieces with a profoundly personal rumination on aging, mortality, and the decisions and regrets that shape a life.
DIRECTOR-APPROVED SPECIAL EDITION FEATURES
New 4K digital master, approved by director Martin Scorsese, with Dolby Atmos soundtrack on the Blu-ray
Newly edited roundtable conversation among Scorsese and actors Robert De Niro, Al Pacino, and Joe Pesci, originally recorded in 2019
New documentary about the making of the film featuring Scorsese; the lead actors; producers Emma Tillinger Koskoff, Jane Rosenthal, and Irwin Winkler; director of photography Rodrigo Prieto; and others from the cast and crew
New video essay written and narrated by film critic Farran Smith Nehme about The Irishman's synthesis of Scorsese's singular formal style
The Evolution of Digital De-aging, a 2019 program on the visual effects created for the film
Archival interview excerpts with Frank "the Irishman" Sheeran and International Brotherhood of Teamsters trade union leader Jimmy Hoffa
Trailer and teaser
PLUS: An essay by critic Geoffrey O'Brien
New cover by Gregory Manchess
_______________________________________________________________
Essential Fellini
Releases Nov. 24, 2020
One hundred years after his birth, Federico Fellini still stands apart as a giant of the cinema. The Italian maestro is defined by his dualities: the sacred and the profane, the masculine and the feminine, the provincial and the urbane. He began his career working in the slice-of-life poetry of neorealism, and though he soon spun off on his own freewheeling creative axis, he never lost that grounding, evoking his dreams, memories, and obsessions in increasingly grand productions teeming with carnivalesque imagery and flights of phantasmagoric surrealism while maintaining an earthy, embodied connection to humanity. Bringing together fourteen of the director's greatest spectacles, all beautifully restored, this centenary box set is a monument to an artist who conjured a cinematic universe all his own: a vision of the world as a three-ring circus in which his innermost infatuations, fears, and fantasies take center stage.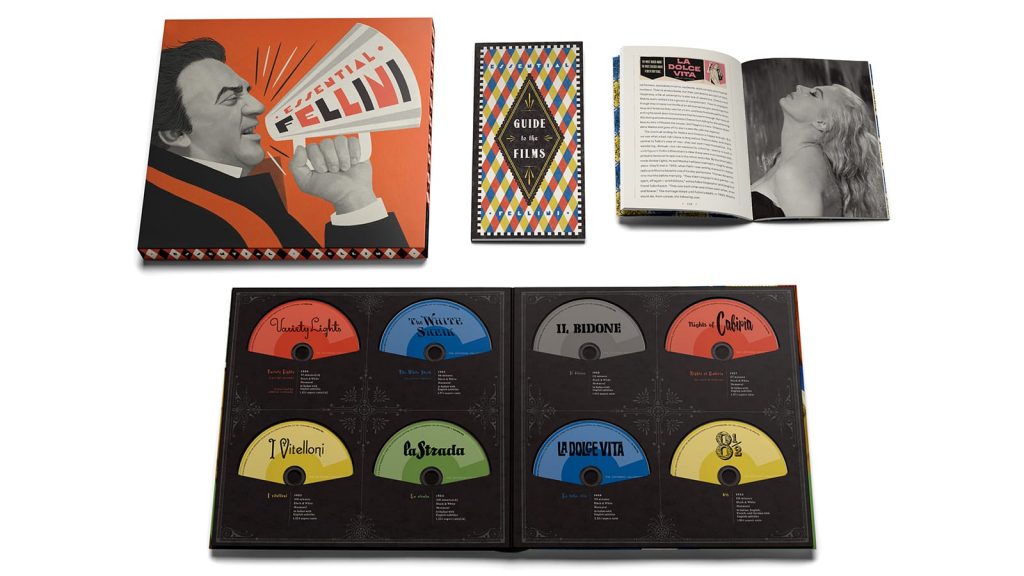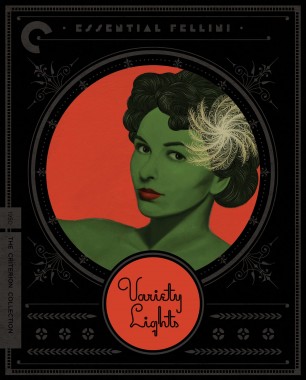 Variety Lights
1950
Made in collaboration with Alberto Lattuada, Federico Fellini's directorial debut unfolds amid the colorful backdrop of a traveling vaudeville troupe whose quixotic impresario (Peppino De Filippo) is tempted away from his faithful mistress (Giulietta Masina) by the charms of an ambitious young dancer (Carla Del Poggio). Though the details of what the division of duties was between the two directors are unclear, this lively backstage capriccio is unmistakably Felliniesque in its whimsical fascination with the heightened reality, carnivalesque characters, and exotic allure of the world of show business. In the first of her celebrated collaborations with her director husband, Giulietta Masina displays the spirited vulnerability that would soon become an archetype of cinematic emotiveness.
___________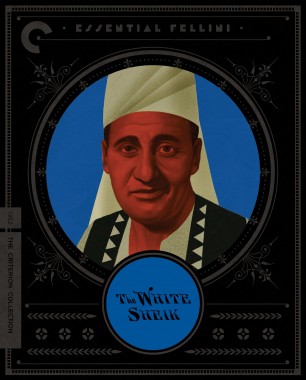 The White Sheik
1952
Federico Fellini drew upon his background as a cartoonist for his first solo feature, a charming comic fable about the lure of fantasy and the pitfalls of temptation. In Rome for her honeymoon, a wide-eyed newlywed (Brunella Bovo) sneaks away from her straitlaced groom (Leopoldo Trieste) and goes in search of the White Sheik (Alberto Sordi), the dashing hero of a photographed comic strip of which she is enamored—but soon discovers that her romantic ideal may be only an illusion. Featuring a memorable appearance by Giulietta Masina (playing the character she would reprise in Nights of Cabiria) and Fellini's first collaboration with composer Nino Rota, The White Sheik finds the director already taking up one of his favorite themes: the alchemical interplay between life and art, imagination and reality.
___________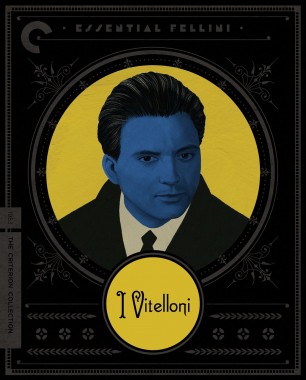 I vitelloni
1953
Federico Fellini's second outing as a solo director yielded his first commercial success, a clear-eyed portrait of five young men lingering in a postadolescent limbo, dreaming of adventure and escape from their small coastal town. Drawing on memories tucked between the childhood nostalgia of Amarcord and the big-city hangover of La dolce vita, Fellini crafts a semiautobiographical masterpiece of sharply drawn character sketches: of skirt-chasing Fausto, forced to marry a girl he has impregnated; Alberto, the perpetual child; Leopoldo, a writer thirsting for fame; and Moraldo, the conscience of the group. An Oscar nominee for best original screenplay, I vitelloni captures the lassitude and longing of its protagonists with comic insight and compassion.
___________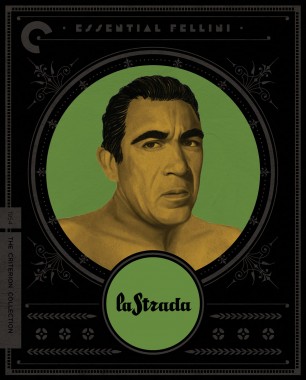 La strada
1954
There has never been a face quite like that of Giulietta Masina. Her husband, the legendary Federico Fellini, directs her as Gelsomina in La strada, the film that launched them both to international stardom. Gelsomina is sold by her mother into the employ of Zampanò (Anthony Quinn), a brutal strongman in a traveling circus. When Zampanò encounters an old rival in highwire artist the Fool (Richard Basehart), his fury is provoked to its breaking point. With La strada, Fellini left behind the familiar signposts of Italian neorealism for a poetic fable of love and cruelty, evoking brilliant performances and winning the hearts of audiences and critics worldwide. The Criterion Collection is proud to present La strada, winner of the Academy Award for Best Foreign Film in 1956.
___________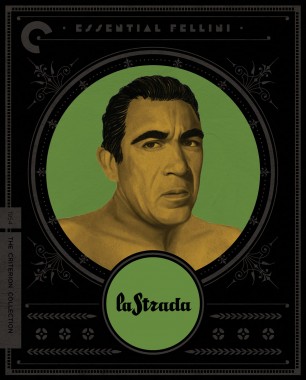 Il bidone
1955
Between the international triumphs of La strada and Nights of Cabiria, Federico Fellini made this fascinatingly unique film, which has been long overlooked. Largely eschewing the poetic flourishes of the more famous works that bookend it, Il bidone is a dark neorealist crime drama starring a commanding Broderick Crawford as one of the most complex characters in the director's canon: an aging con man who, having made a career preying on the desperation of poor peasants, suddenly finds that his crooked ways have begun to catch up with him. Masterfully entwining the story's human grit with elements of humor and pathos, Fellini crafts a searing portrait of a man reckoning with the consequences of his life's choices that hits with the force of a profound moral tragedy.
___________
Nights of Cabiria
1957
In the fifth of their immortal collaborations, Federico Fellini and the exquisitely expressive Giulietta Masina completed the creation of one of the most indelible characters in all of cinema: Cabiria, an irrepressible, fiercely independent sex worker who, as she moves through the sea of Rome's humanity, through adversity and heartbreak, must rely on herself—and her own indomitable spirit—to stay standing. Winner of the best actress prize at Cannes for Masina and the Academy Award for best foreign-language film, Nights of Cabiria brought the early, neorealist-influenced phase of Fellini's career to a transcendent close with its sublimely heartbreaking yet hopeful final image, which embodies, perhaps more than any other in the director's body of work, the blend of the bitter and the sweet that define his vision of the world.
___________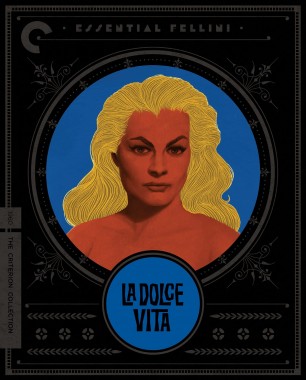 La dolce vita
1960
The biggest hit from the most popular Italian filmmaker of all time, La dolce vita rocketed Federico Fellini to international mainstream success—ironically, by offering a damning critique of the culture of stardom. A look at the darkness beneath the seductive lifestyles of Rome's rich and glamorous, the film follows a notorious celebrity journalist (a sublimely cool Marcello Mastroianni) during a hectic week spent on the peripheries of the spotlight. This mordant picture was an incisive commentary on the deepening decadence of contemporary Europe, and it provided a prescient glimpse of just how gossip- and fame-obsessed our society would become.
___________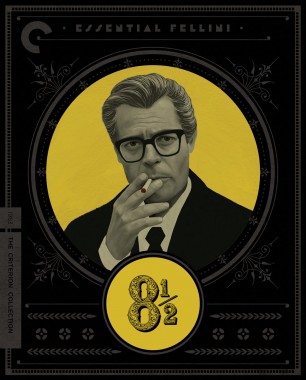 8½
1963
One of the greatest films about film ever made, Federico Fellini's 8½ marks the moment when the director's always-personal approach to filmmaking fully embraced self-reflexivity, pioneering a stream-of-consciousness style that darts exuberantly among flashbacks, dream sequences, and carnivalesque reality, and turning one man's artistic crisis into a grand epic of the cinema. Marcello Mastroianni plays Guido Anselmi, a director whose new project is collapsing around him, along with his life, as he struggles against creative block and helplessly juggles the women in his life—including Anouk Aimée, Sandra Milo, and Claudia Cardinale. An early working title for 8½ was The Beautiful Confusion, and Fellini's masterpiece is exactly that: a shimmering dream, a circus, and a magic act.
___________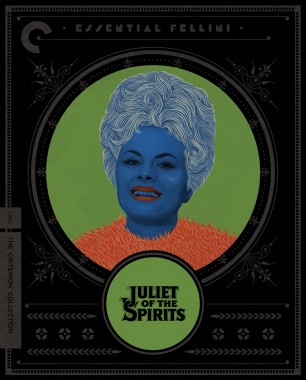 Juliet of the Spirits
1965
Federico Fellini partnered with his wife and muse, actor Giulietta Masina, for this phantasmagoric character study, the director's first color feature. Drawing on details from her personal life, Masina plays a woman dabbling in spiritualism whose hold on reality begins to slip when she learns that her husband is having an affair, sending her on a hallucinatory journey of self-discovery in which memories, dreams, and supernatural forces merge in a kaleidoscopic gestalt. With virtuosic cinematography from Gianni di Venanzo and a fearless lead performance by Masina, Juliet of the Spirits is one of Fellini's most visionary films, an opposite number to 8½ that examines the director's central preocuppations—sex and love, life and death, fantasy and reality—from a woman's perspective.
___________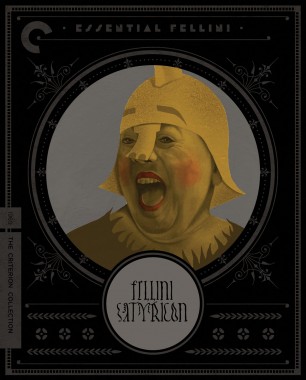 Fellini Satyricon
1969
Federico Fellini's career achieved new levels of eccentricity and brilliance with this remarkable, controversial, extremely loose adaptation of Petronius's classical Roman satire, written during the reign of Nero. An episodic barrage of sexual licentiousness, godless violence, and eye-catching grotesquerie, Fellini Satyricon follows the exploits of two pansexual young men—the handsome scholar Encolpius and his vulgar, insatiably lusty friend Ascyltus—as they move through a landscape of free-form pagan excess. Creating apparent chaos with exquisite control, Fellini constructs a weird old world that feels like science fiction.
___________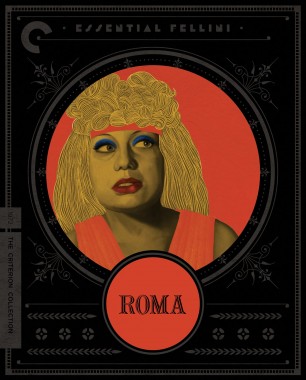 Roma
1972
Travelogue, memoir, and outrageous cinematic spectacle converge in this kaleidoscopic valentine to the Eternal City, composed by one of its most iconic inhabitants. Leisurely one moment and breathless the next, this urban fantasia by Federico Fellini interweaves recollections of the director's young adulthood in the era of Mussolini with an impressionistic portrait of contemporary Rome, where he and his film crew are shooting footage of the bustling cityscape. The material delights of sex, food, nightlife, and one hallucinatory ecclesiastical fashion show are shot through with glimmers of a monumental past: the Colosseum encircled by traffic, ancient frescoes unearthed in a subway tunnel, a pigeon-befouled statue of Caesar. With a head-spinning mix of documentary immediacy and extravagant artifice, Roma penetrates the myth and mystique of Italy's storied capital, a city Fellini called "the most wonderful movie set in the world."
___________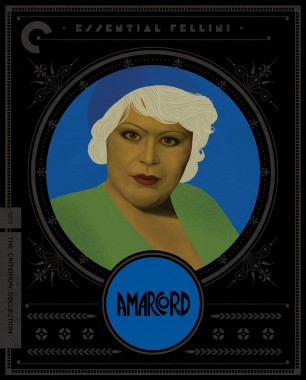 Amarcord
1973
Federico Fellini returned to the provincial landscape of his childhood with this carnivalesque reminiscence, recreating his hometown of Rimini in Cinecittà's studios and rendering its daily life as a circus of social rituals, adolescent desires, male fantasies, and political subterfuge. Sketching a gallery of warmly observed comic caricatures, Fellini affectionately evokes a vanished world haloed with the glow of memory, even as he sends up authority figures representing church and state, satirizing a country stultified by Fascism. Winner of Fellini's fourth Academy Award for best foreign-language film, Amarcord remains one of the director's best-loved creations, beautifully weaving together Giuseppe Rottuno's colorful cinematography, Danilo Donati's extravagant costumes and sets, and Nino Rota's nostalgia-tinged score.
___________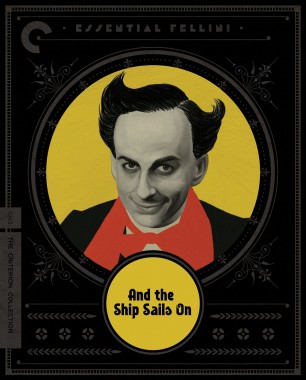 And the Ship Sails On
1983
In this late-career highlight from Federico Fellini, the ringmaster-auteur trades his customary spectacles—the cinema, the circus, and the variety-show stage—for that of the opera, in a quirky, imaginative fable set on the high seas. A motley crew of European aristocrats (and a lovesick rhinoceros!) board a luxurious ocean liner on the eve of World War I to scatter the ashes of a beloved diva, only to sail into the headwinds of history when they cross paths with a group of Serbian refugees and an Austro-Hungarian warship. Fabricated entirely in Rome's famed Cinecittà studios with the help of production designer Dante Ferretti, And the Ship Sails On reaches spectacular new visual heights with its stylized re-creation of a decadent, bygone era.
___________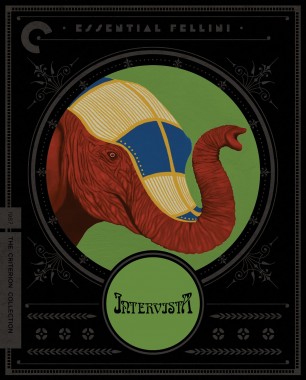 Intervista
1987
Something of a late-career companion to 8½, Federico Fellini's penultimate film is a similarly self-reflexive (and self-deprecating) journey through both the director's dream life and his cinematic world—which are, here as always in Fellini's work, inextricably entwined. In Rome to make a documentary about the great filmmaker, a Japanese camera crew follows Fellini on a tour through his longtime home studio of Cinecittà as the maestro's memories and fantasies unfurl in a dizzying, dazzling, time-bending love letter to the art and spectacle of moviemaking. The film's sprawling vision even makes room for an appearance by Marcello Mastroianni and Anita Ekberg who, in an unforgettable bit of movie magic, relive their iconic Trevi Fountain scene from La dolce vita, lent new poignancy by the tacit acknowledgement of time's passing.