From Grey Matter Art:
Greetings friends! This week we have a spectacular release with our good pal from Melbourne, Australia, Florey! We're so thrilled to see Florey continue his Marvel Movie Poster Series with one of our favorites, Spider-Man: Homecoming! We love what he did
with this poster in terms of concept, perspective, and color as one shows our web-slinger in his homemade suit and a Variant Edition that features him in
Tony Stark's tech suit. Spider-Man: Homecoming is featured as a 24×36 inch screen-printed poster.

Spider-Man: Homecoming by Florey Goes On-Sale Thursday, 9/10 @ 1 PM ET. in the GMA Shop!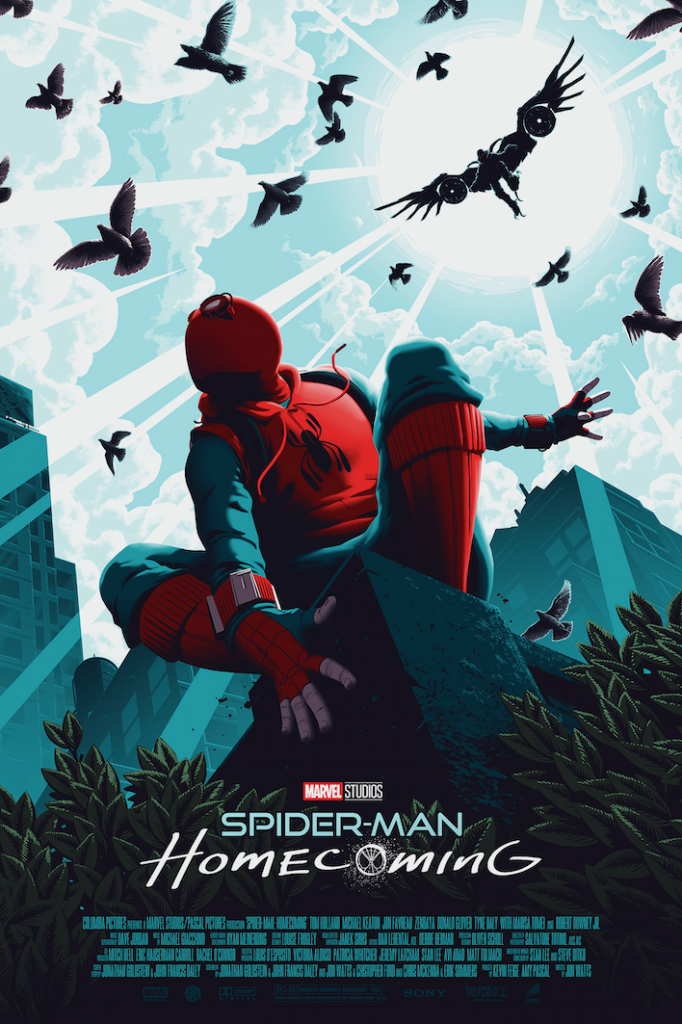 Spider-Man: Homecoming
Regular Edition
by
Florey
24″ x 36″ Hand-Numbered Screen Print
Edition of 100
Printed by Vahalla
$50
(6 – 8 weeks estimated shipping)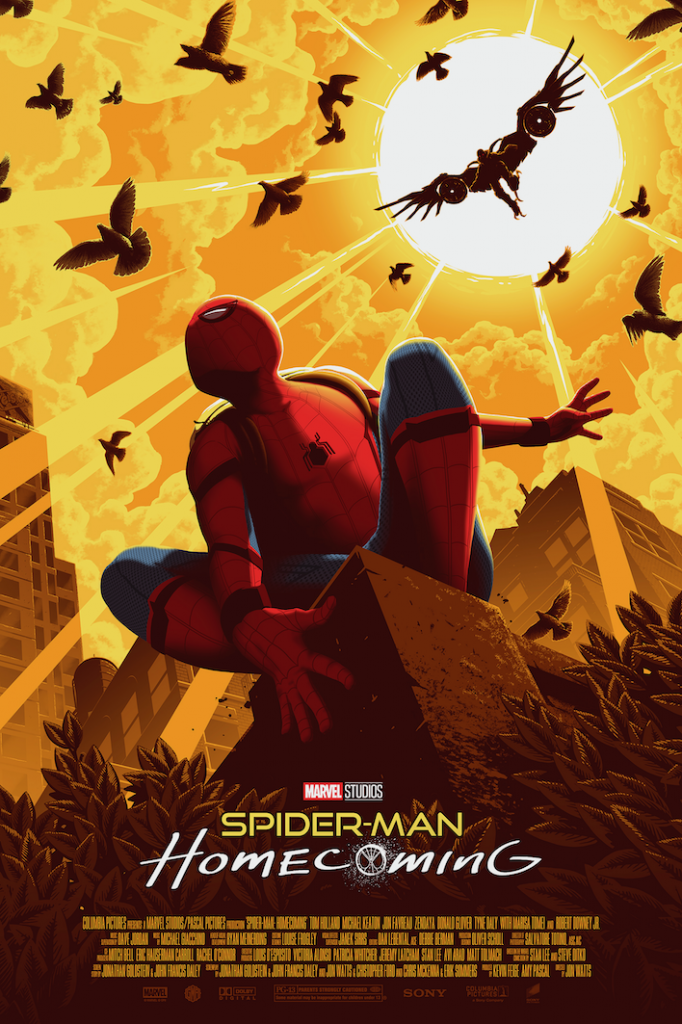 Spider-Man: Homecoming
Variant Edition
by
Florey
24″ x 36″ Hand-Numbered Screen Print
Edition of 75
Printed by Vahalla

$60
(6 – 8 weeks estimated shipping)