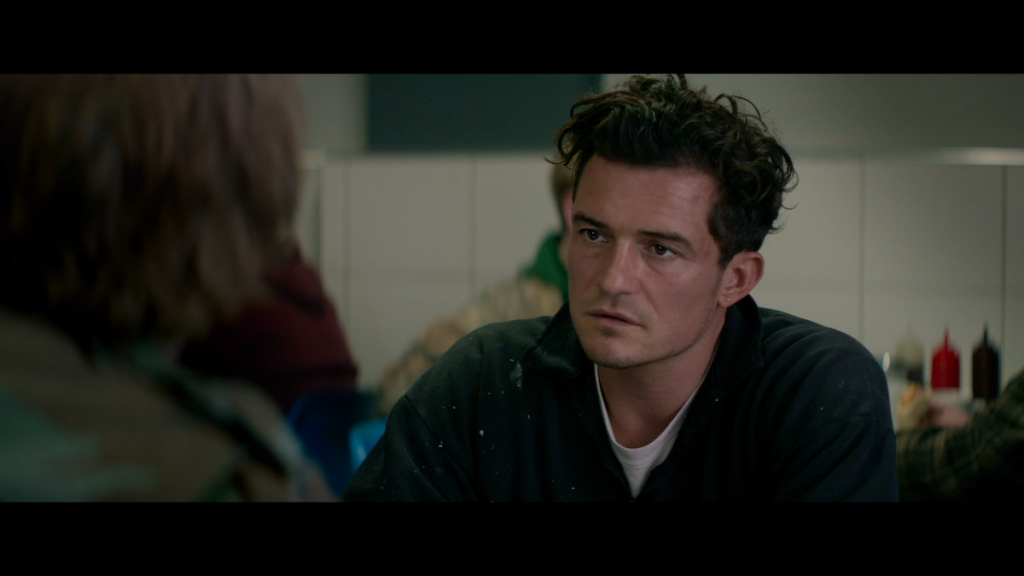 Orlando Bloom stars as Malky, a demolition worker whose life receives a seismic shock when, out drinking with friends at a local pub, he sees a disturbing figure from his past: the man he holds responsible for a traumatic childhood incident. Fueled by anger, Malky sets out on a path of vengeance—and discovers that no one can escape the consequences of their sins in this taut thriller. – Official Synopsis
RETALIATION is directed by Ludwig Shammasian and Paul Shammasian. The pair have only done shorts up to this point and together. It was released in 2017 under the name ROMANS in the UK and renamed here for this release to Blu-ray. Orlando Bloom gives such a raw performance as Malky who has a troubled past that unfolds as the movie presses on. It's hard not to say anything more without revealing the plot.
Cast
Orlando Bloom as Malky
Janet Montgomery as Emma
Charlie Creed-Miles as Paul
Anne Reid
Alex Ferns
Josh Myers as Colin
James Smillie as Jimmy
Kyle Rees as Mick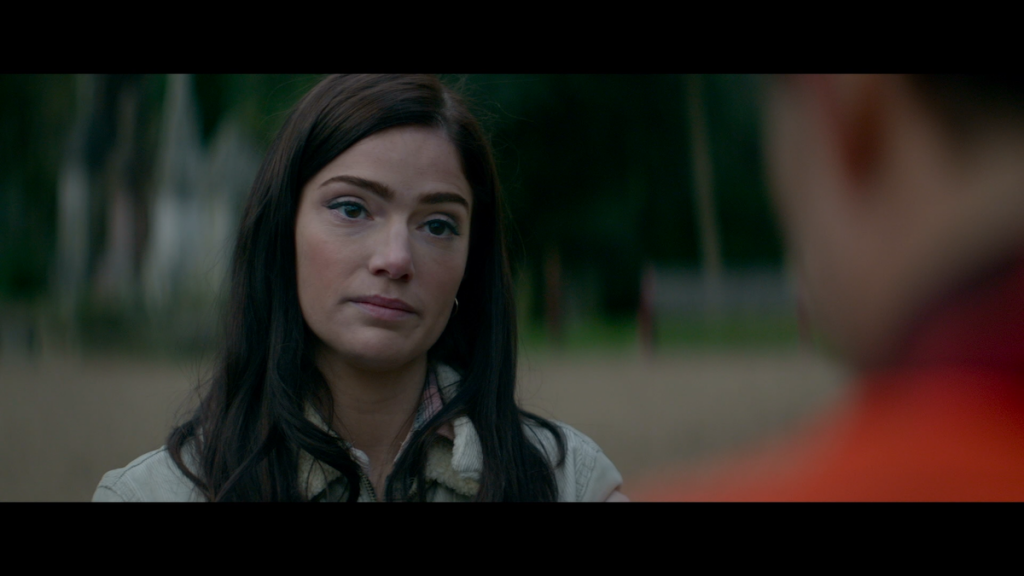 VIDEO QUALITY
The video is a 1080p AVC presentation that has a mildly soft look to it. It isn't consistently soft but there are scenes where the edges lose sharpness. In other scenes, the images are crisp and highly detailed. I think it has to do with the way it is filmed and not so much the transfer. Colors are muted except for a spot of red sometimes. The contrasting is solid and creates some of the darker shadows that the film uses. Skin tones are natural and warm.
AUDIO QUALITY
The audio is a DTS-HD Master Audio 5.1 mix and it is adequate for the film. There is plenty of ambient sound of people working in the church that is being demolished and in the pub that the crew frequents. The sounds of him breaking down the building have subtle bass to hammer the scene home (see what I did there?) There isn't a whole lot in the way of music but the closest thing would be the sonics in the sermon that is being told as a voiceover. Dialogue is properly prioritized and comes from the center channel for the majority of the film.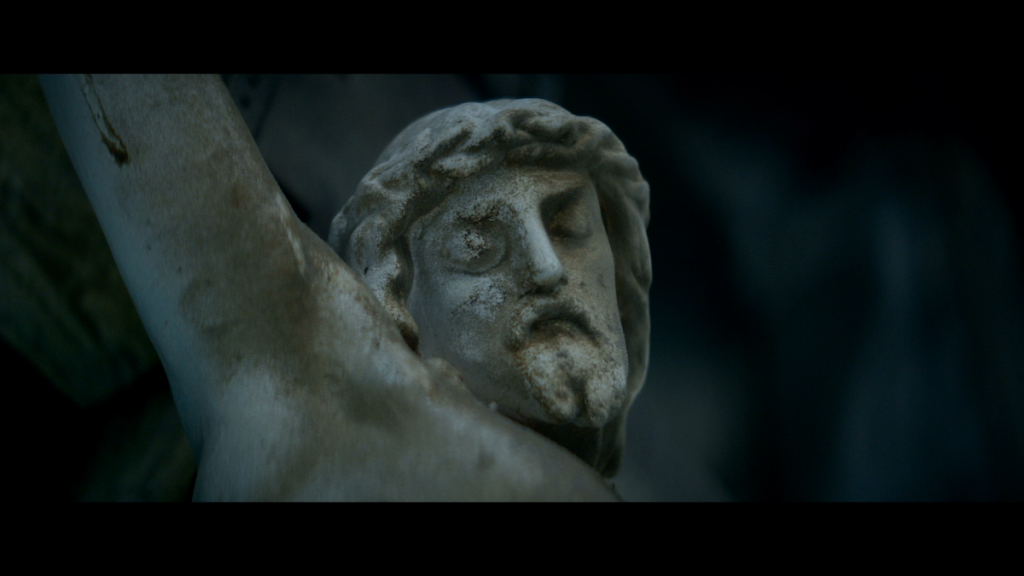 SUPPLEMENTS & PACKAGING
-Audio Commentary: with Co-Directors Ludwig Shammasian and Paul Shammasian
-Brutality and Honesty: The Making of RETALIATION
Disc Details
1 Blu-ray Disc
Slipcover is included
Running Time
91 mins
Edition Ratings
Rated R
Region Coding
Region A
Video Resolution
1080p AVC MPEG-4
Aspect Ratio: 2.39:1
Audio Mixes
English DTS-HD Master Audio 5.1
Subtitles
English SDH
Spanish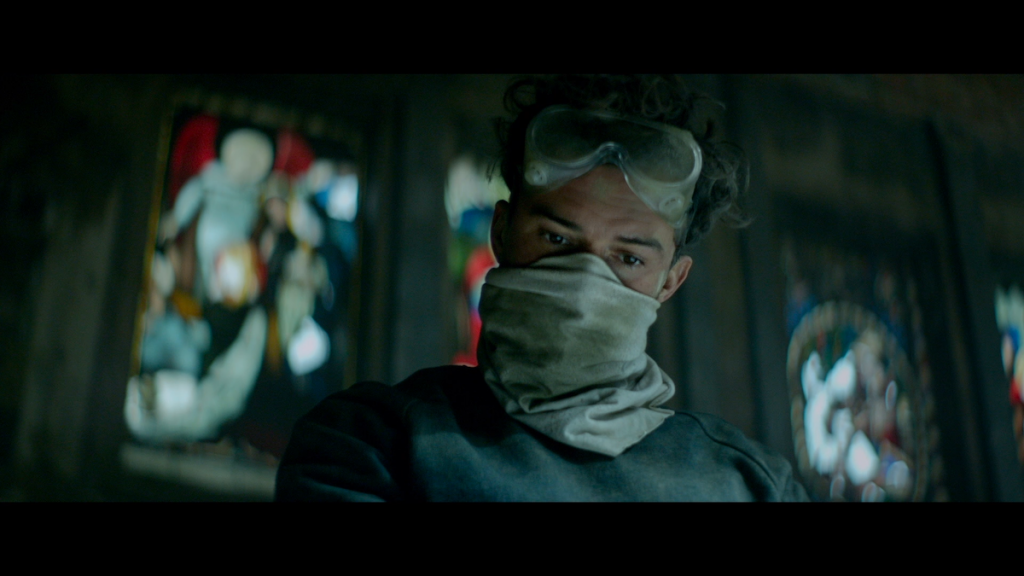 THE BOTTOM LINE
I went into this one blindly and it pleasantly surprised me with how good the acting is. I guess I had a preconceived notion about Bloom because he hasn't been in the spotlight in some time but he still has a talent for the screen. The film itself is dark in tone and doesn't hold back in a lot of ways. The Blu-ray conveys the tone well and has solid audio as well. The extras are light but give a little information on the production. Overall, I would say check this one out.