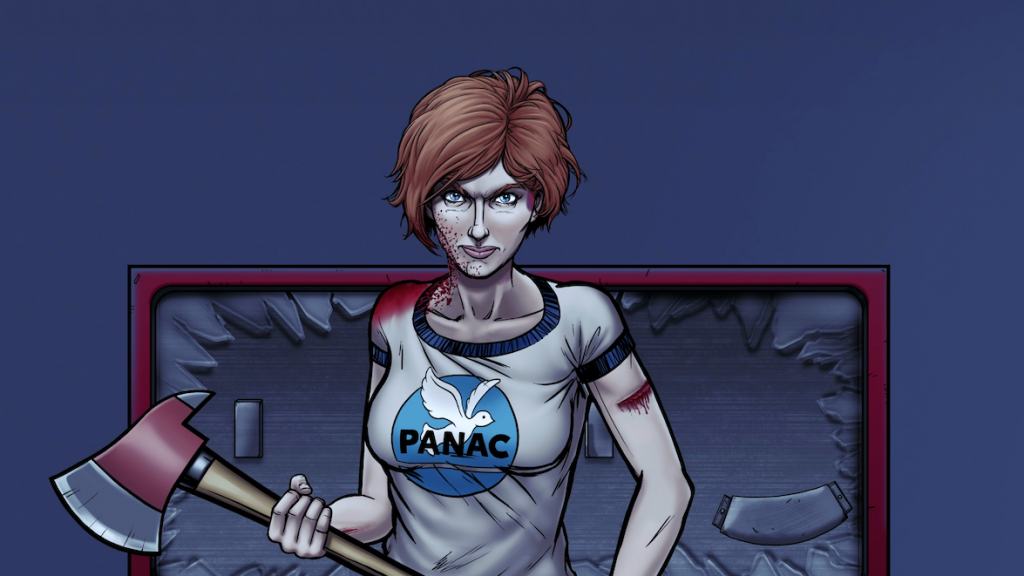 After emerging as the sole survivor in a deadly revenge game set up by her father to punish his children, Miriam receives an offer from a supernatural entity to go back in time and try again. Now, Miriam must survive both her father's blood lust and the Gamemaster's ever-changing rules to save her siblings as she relives the worst night of her life."
Directed by Jason Axinn, TO YOUR LAST DEATH is an animated horror film. Axinn has directed a few shorts and TV series but this is something very different. The animation style is like a motion comic or the TV series ARCHER.
Cast
William Shatner as The Overseer
Morena Baccarin as Gamemaster
Ray Wise as Cyrus DeKalb
Bill Moseley as Pavel
Dani Lennon as Miriam DeKalb
Florence Hartigan as Kelsy DeKalb
Damien Haas as Ethan DeKalb
Ben Siemon as Colin DeKalb
Mark Whitten as Walt, Razor Sharp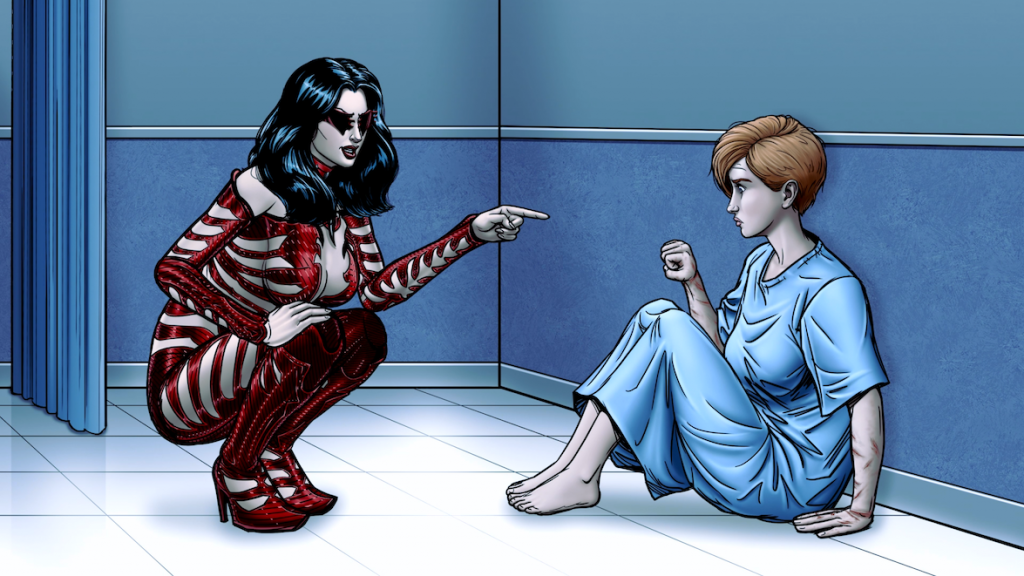 VIDEO QUALITY
The video is a 1080p AVC presentation that is very clean, so to speak.  Its a gory film with plenty of blood spatter.  This has no shortage of gore either.  Other colors are bright and plentiful with the various settings.  The lines on the art clearly separate the characters from the backgrounds.   Its just a solid transfer and makes the animation look crisp.
AUDIO QUALITY
The audio is a Dolby Digital 5.1 mix.  I was expecting an HD mix of some sort but this is adequate.  There is movement in the sound field and objects are positional.  The sound could be a bit better focused from certain directions.  There is terror with effects crossing the dialogue/screaming.  The score is also prioritized in the mix.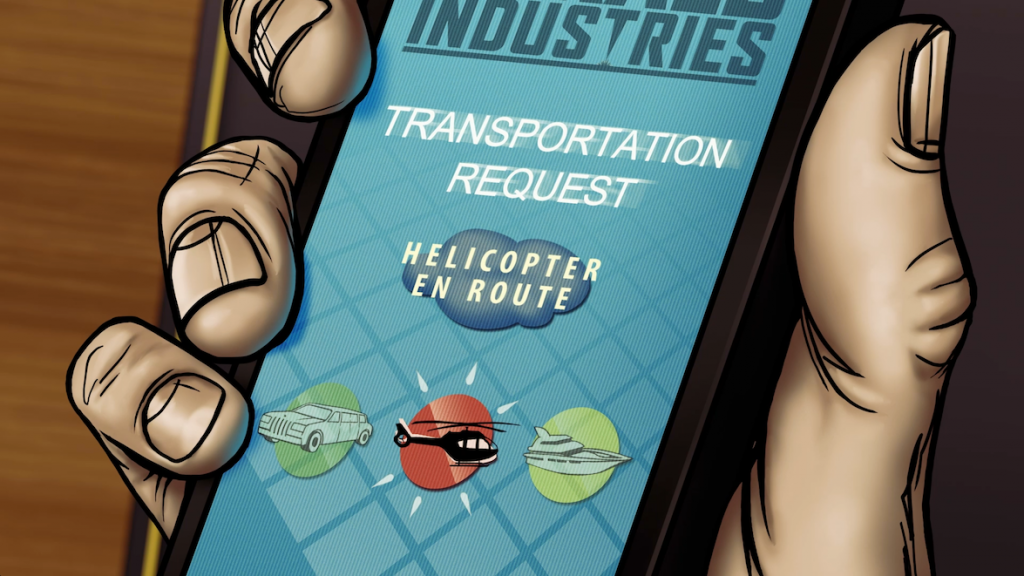 SUPPLEMENTS & PACKAGING
-Trailer
Disc Details
1 Blu-ray Disc
Slipcover Included
Running Time
92 mins
Edition Ratings
Not Rated
Region Coding
Region A
Video Resolution
1080p AVC MPEG-4
Aspect ratio: 1.78:1
Audio Mixes
English Dolby Digital 5.1
Subtitles
English SDH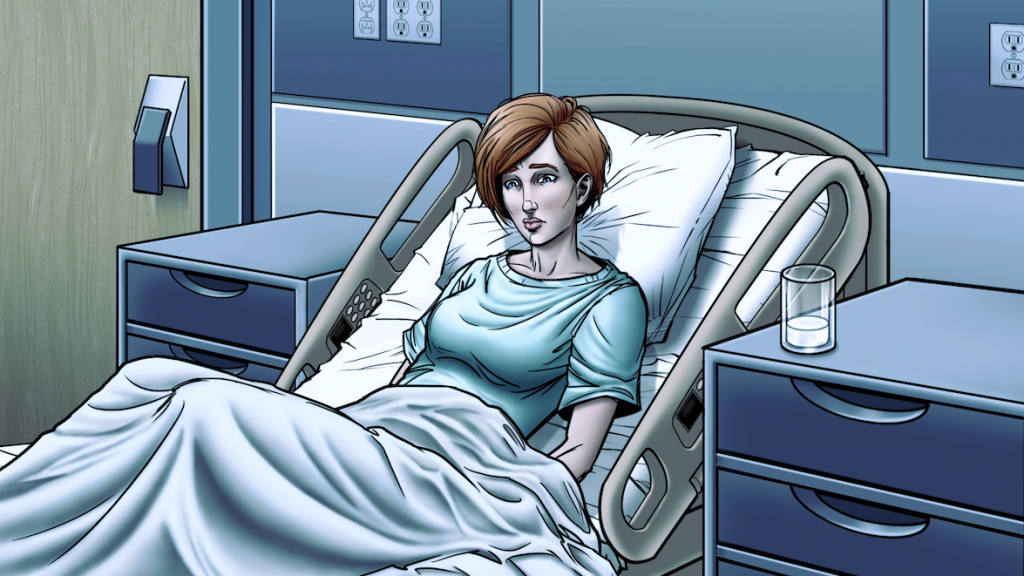 THE BOTTOM LINE
This movie has a lot of solid moments of horror that, at times, leave you forgetting that this is animated.  The voice acting is also good and works well with the character's renditions.  The video has an excellent transfer and the audio works but I would've liked to see a stronger mix.  There is only a trailer and it would've been nice to see the filmmakers give some insight into the making of or production.  Overall, I recommend giving this a look because it is a different take on some classic tropes.