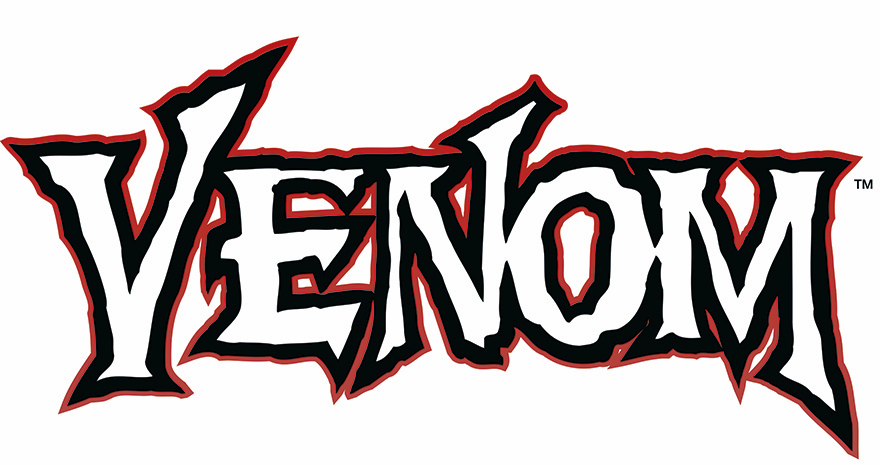 From Grey Matter Art:
Greetings friends! Earlier in the year, we had the opportunity to feature comic book artist, writer, and creator, Tyler Kirkham's Variant Covers for Venom #1 & #2 and the response was amazing and we couldn't think of a better way than to also release these two stunning Covers for Venom #18 to complement one another! The work Tyler did on both covers A & B are just incredible and we are pleased to also be releasing them as limited edition matching number sets as well! These two, 16×24 inch fine art archival Giclees are printed on acid-free paper with archival inks that fans and collectors alike can hang on their wall and admire!
Venom #18 Cover A & B by Tyler Kirkham Goes On Sale Tomorrow 10/22 @ 1 PM ET. in the GMA Shop!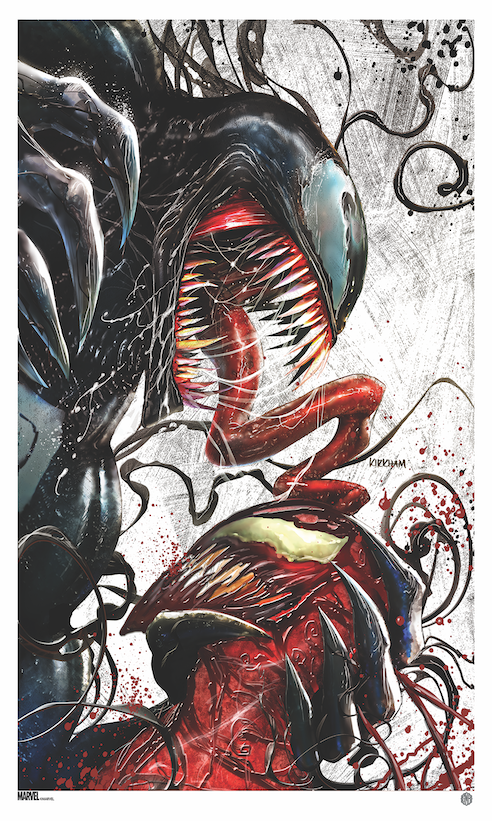 16″ x 24″ Hand-Numbered Fine Art Giclee (Hot Press Bright)
Edition of 125
Printed by Grey Matter Printing
$45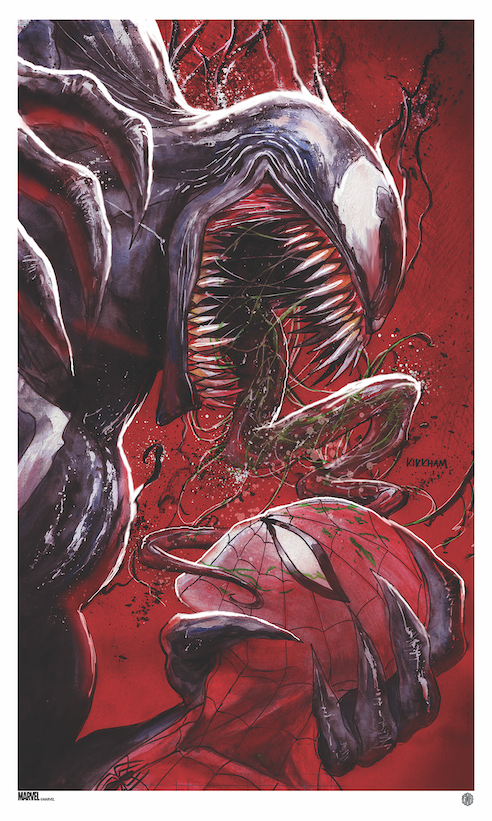 16″ x 24″ Hand-Numbered Fine Art Giclee (Hot Press Bright)
Edition of 125
Printed by Grey Matter Printing
$45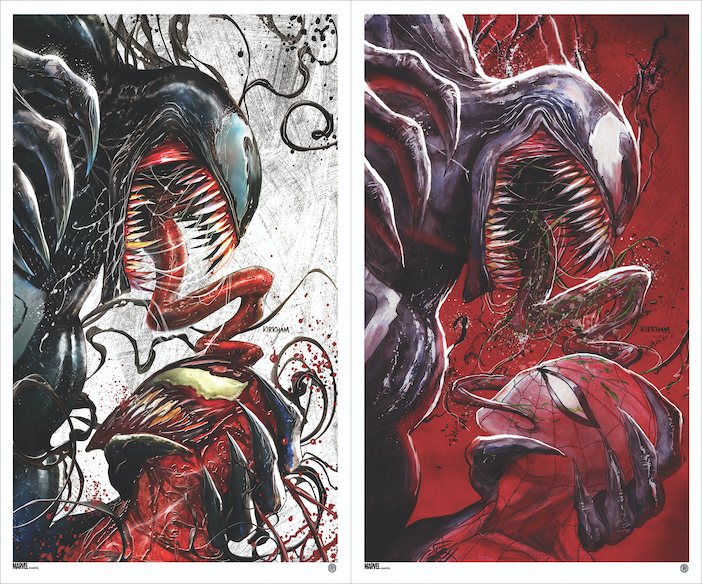 16″ x 24″ Hand-Numbered Fine Art Giclee (Hot Press Bright)
Edition of 125
Printed by Grey Matter Printing
$80