From Grey Matter Art:
Greetings, Friends! With all this gaming talk going on, we thought we'd break out a real fun one for you all this week that is sure to get that 90's nostalgia kicking. We are thrilled to feature the art created for the 1994 side-scrolling, beat-em-up game, Maximum Carnage by none other than Eisner-winning, Emmy-nominated artist, Bill Sienkiewicz! Bill performed an absolutely stunning feat in creating the cover art for this utterly nostalgic, Maximum Carnage image! And now, for your very own collection, you can own it as an officially licensed & limited edition poster. So, without further ado, please set your sights on this most excellent edition, printed on acid-free paper with archival inks that fans and collectors alike can hang on their wall and admire!

Maximum Carnage by Bill Sienkiewicz Goes On Sale Tomorrow 11/19 @ 1 PM ET. in the GMA Shop!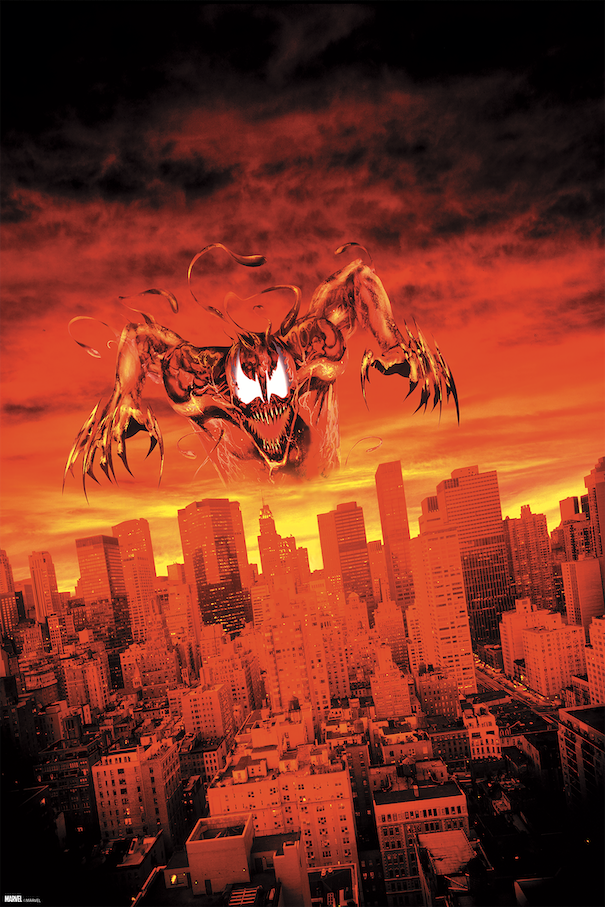 16″ x 24″ Hand-Numbered Fine Art Giclee (Hot Press Bright)
Edition of 125
Printed by Grey Matter Printing
$45