From Grey Matter Art:
Happy Holidays, friends! It really excites us to announce this weeks releases as they are both from titles not yet touched upon. First up, we have DC's animated television series, Challenge of the Superfriends based on Justice league characters, by artist,

Dave Perillo!

Dave is able to feature all of our favorite characters into this poster making it an ultimate whose who of DC Superfriends and it also serves quite well as a companion piece to the Justice League Unlimited poster we did earlier this year! Dave's Poster comes with a Variant Edition printed on foil paper!

Next up is a poster for a movie we have adored since childhood, Willy Wonka & the Chocolate Factory, by artist Ian Glaubinger. Ian's animation style is so wonderfully displayed and is a perfect blend of artist and movie. Willy Wonka comes in screen printed with gold metallic inks!
Challenge of the Superfriends and Willy Wonka & the Chocolate Factory Go On Sale Tomorrow @ 1 PM ET. in the GMA Shop!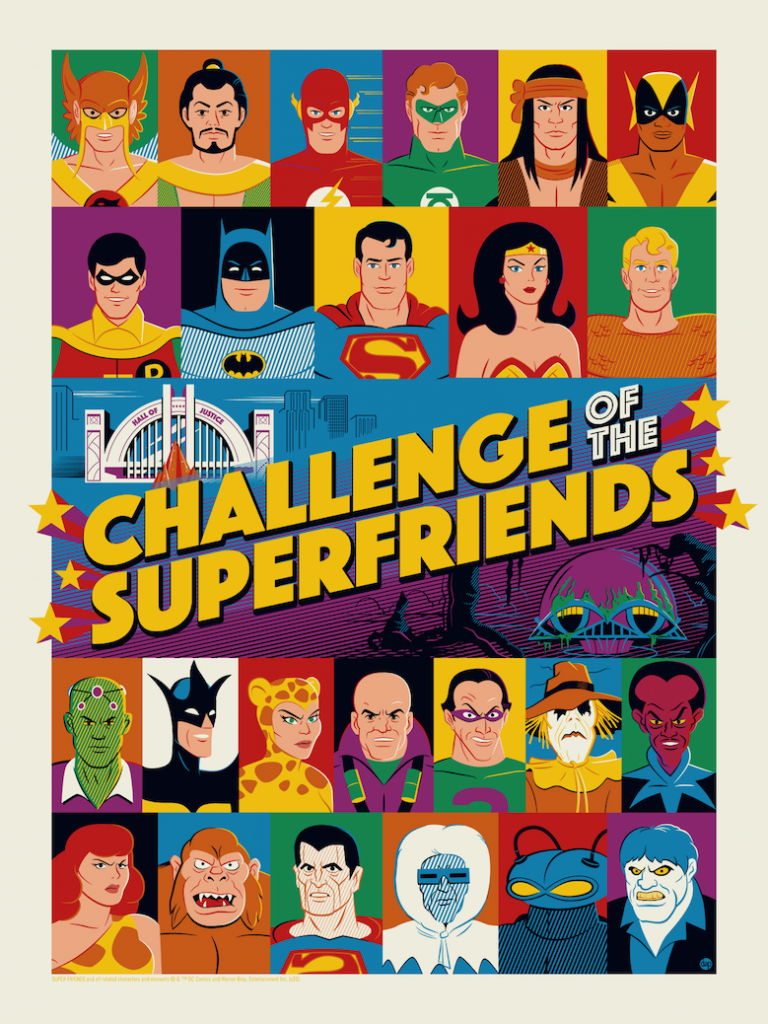 Challenge of the Superfriends Regular Edition
by
Dave Perillo
18″ x 24″ Hand-Numbered Screen Print
Edition of 100
Printed by D&L Screen Printing
$40
(estimated delivery 6-8 weeks)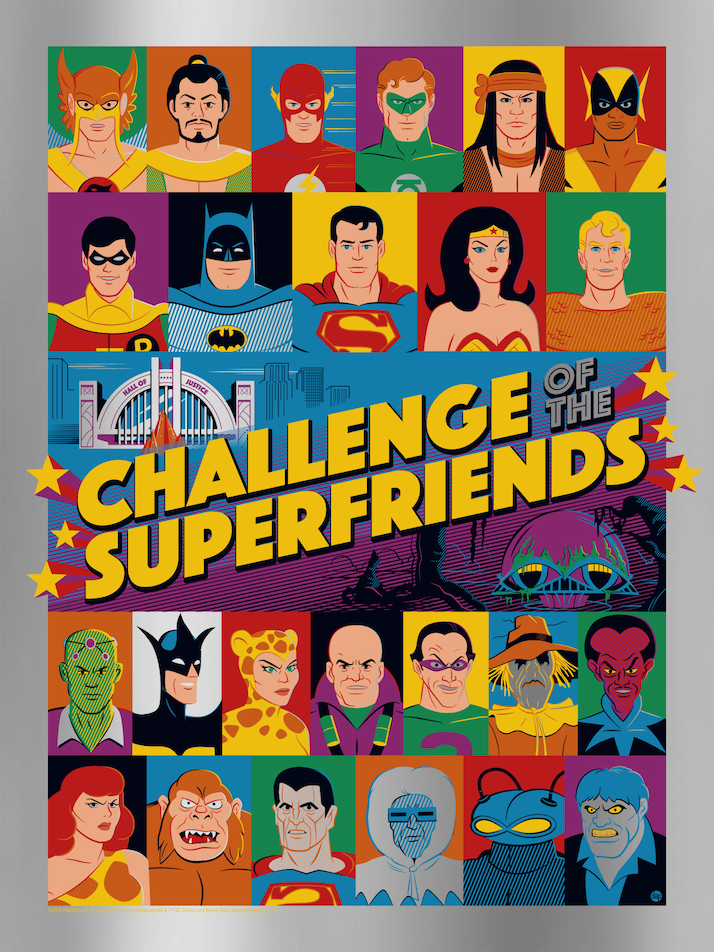 18″ x 24″ Hand-Numbered Screen Print
Edition of 65
Printed by D&L Screen Printing
$55
(estimated delivery 6-8 weeks)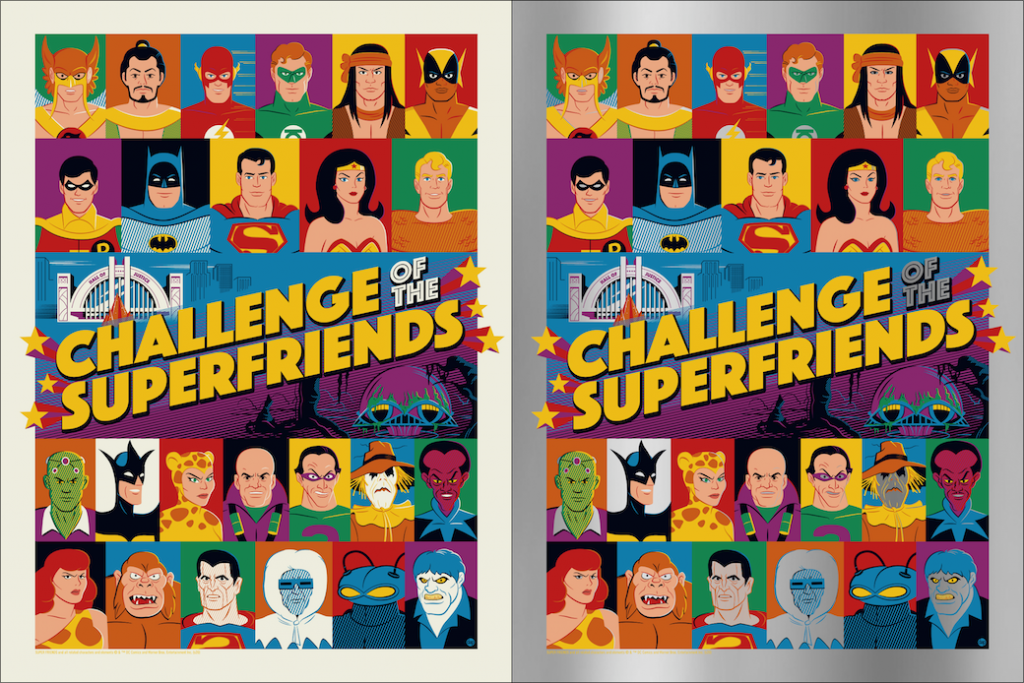 Challenge of the Superfriends Matching Number Set
by
Dave Perillo
18″ x 24″ Hand-Numbered Screen Print
Printed by D&L Screen Printing
$85
(estimated delivery 6-8 weeks)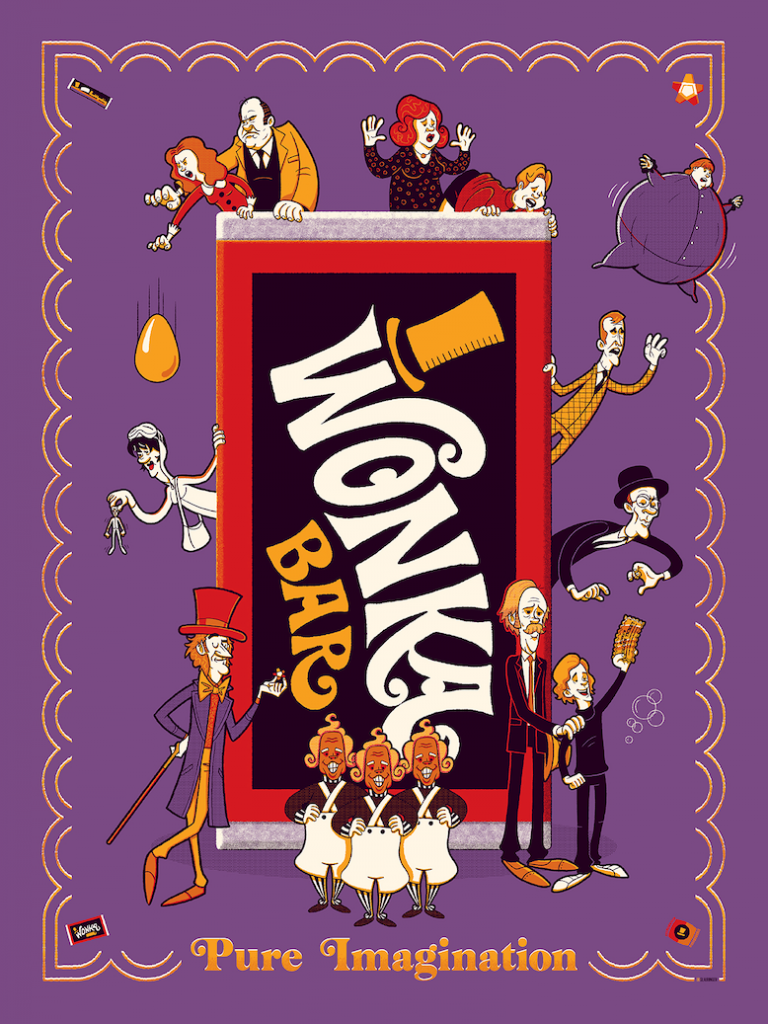 Willy Wonka & the Chocolate Factory by Ian Glaubinger
18″ x 24″ Hand-Numbered Screen Print (Gold Metallic Ink)
Edition of 65
Printed by D&L Screen Printing
$40
(estimated delivery 6-8 weeks)