THE CRAFT: LEGACY is a 2020 American supernatural horror film written and directed by Zoe Lister-Jones. It is a soft reboot/sequel to 1996's The Craft. It stars Cailee Spaeny, Gideon Adlon, Lovie Simone and Zoey Luna as four teenage girls who pursue witchcraft and form a coven. It also stars Nicholas Galitzine, Michelle Monaghan and David Duchovny.
Own THE CRAFT: Legacy on Blu-ray on January 19th!
THE MOVIE:
THE CRAFT: LEGACY is a soft reboot, sequel to the 1996 cult classic film THE CRAFT which starred actresses Robin Tunney, Neve Campbell, Rachel True and Fairuza Balk. This new version of the film stars Cailee Spaeny, Gideon Adlon, Lovie Simone and Zoey Luna.
Much like the first film it begins with a young teenage girl named Lily (Cailee Spaeny) moving to a new town and starting at a new school and she is not the most popular person in that school, she is quickly the new person laughed at by other students. The only students that are somewhat nice to her are three girls that aren't the most popular and are very much into witchcraft.
After the four of them come together and decide how to use the witchcraft they all have within them that is when things begin to change. They are no longer the ones that are constantly made fun of or weak amongst other students. But with this magic they display also comes with tension among the girls and the people that surround them.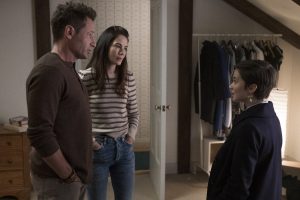 VIDEO/AUDIO QUALITY:
The video on blu-ray is a 1080p quality. The quality and effects were able to be much more advance than the 1996 counter part due to the advancements of technology, so the effects department defiantly got to use some new tricks the original film couldn't do. Everything in the film was clean and crisp.
The audio for the film was also very well done. This is a very dialogue heavy film and the tones from speaking to screams happened quite a bit over the film, but I had no sound issues in either department. The sound mixing was very well done.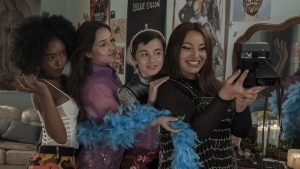 Bonus Features:
2 Featurettes: Franchise Legacy & Powerful Story , Magical Director
4 Alternative Scenes with an Introduction from the Director
Disc Details:
Blu-ray
Digital Copy
Running Time:
94 min.
Edition Ratings:
Rated PG-13
Region Coding:
Region A
Video Resolution:
Resolution: 1080p (2.39:1)
Audio Mixes:
English (Dolby Digital 5.1)
Spanish
French
Subtitles:
English
Spanish
French